"This is a general law of the universe, overlooked by science, that out of complexity emerges greater complexity. We could almost say that the universe, nature, is a novelty-conserving, or complexity-conserving engine." -
Terence McKenna
The captivating philosopher of modernity Terence McKenna was right about this fundamental principle, everything in the universe in forever moving from simplicity to greater and greater complexity. Therefore, logically it would follow that the further back in time you look the more concentrated, the more basic a particular topic would become. Languages for example deviate over time from their original form evolving into sub languages, more tangents and variations emerge over time. Religion is no different. According to some estimates, there are roughly
4,200 religions
in the world today, go back far enough and you will eventually arrive upon one, the original religion. Is the ancient dwarf god Bes a potential candidate?
The Maori people of New Zealand have many religious cultural rights and practices but none more sacred than the guardian Idol and god known as Tiki.
In Māori mythology, Tiki is the first man created by either Tūmatauenga or Tāne. He found the first woman, Marikoriko, in a pond; she seduced him and he became the father of Hine-kau-ataata. By extension, a tiki is a large or small wooden or stone carving in humanoid form, although this is a somewhat archaic usage in the Māori language. Carvings similar to tikis and coming to represent deified ancestors are found in most Polynesian cultures. They often serve to mark the boundaries of sacred or significant sites.
Depicted as a dwarf or stout figure with bulging eyes and protruding tongue. The tiki idol holds a special place in the family home of the Maori, the tiki is revered by the warriors of the tribe as the tiki protects the women and children while the men are absent and its fearsome features ward off any threatening intruders.
The popular Maori war dance the "haka" is infact a dance depicting this tiki character where the performers, typically warriors of the tribe lower down on one knee to represent the dwarf man.
A exhaustive history of this has been conducted by New Zealand author
Martin Doutre
and I strongly recommend readers interested in this topic to visit his site
celticnz.org.
You will not be disappointed. Martin has this to say about the many facets of Bes...
The New Zealand Hei-Tiki pendant and the squat wooden or stone "totem" statuettes from which it is derived, is our local version of "Bes", the Southern Egyptian God of pregnant women and the protector of mothers, children and the home. When our ancient people abandoned Egypt to the encroaching desert and moved into the verdant territories of Europe or elsewhere, early cultural symbolism, such as that which led to religious concepts of "Bes", or similar dwarf Gods, went with them. Bes and his counterparts in many lands became a much loved, hairy and ugly, little bowlegged protector-entertainer God, found in effigy statuettes or murals within homes/ community buildings from Egypt to New Zealand...Bes/ Pan/ Puck/ Tiki/ Rongo.

Parallel words exist in many ancient languages - Puca in Old English, Puki in Old Norse, Puke in Swedish, Puge in Danish, Puks in Low German, Pukis in Latvia and Lithuania. The pre-Christian Greeks represented him as a pipe playing, fun loving, mischievous little dwarf God, who was a shepherd and who always questioned authority. In Britain he was the God of the common people, also known as Robin Goodfellow. Whether Pan of Greece or Puck of Britain, he retained many attributes of the dwarf God Bes from Egypt, including associated symbolism. In Egypt he protected mothers and children from snakes, scorpions and lions and was often depicted as holding a snake in his left hand and a short sword cleaver in his raised right hand. Some European depiction's of Puck show the snake in the left hand. The Roman Christians turned this little Greek sator shepherd/ God of nature and fertility into the devil (Satan), and thus destroyed the adoration and high esteem formerly vested in him by the common people.

Bes of Egypt was an ugly little bowlegged dwarf with a large head, flat nose and deeply creased "V" forehead brow. He had big bulging eyes, a comically round protruding belly, was mostly depicted with his hands on his hips or upper thighs, tongue poking out and genitals prominently displayed... in exactly the same way as many Maori statues by portals or gates. He was a fun little god who danced for the children, but could turn terribly ferocious in their protection. Bes was very popular with the common folk of ancient Egypt, as elsewhere, and was a household deity. As mentioned, he developed into Puck to the Celts/ Britons or Pan to the Greeks. He was a god of amusement, pleasure, music, dance and the ever watchful protector of children. In some Mediterranean depiction's of Bes he plays a harp, tambourine or flute. In Greece Pan played the pipes. A relief in the tomb of Hatshepsut illustrates Bes being present at her birth and other relief's on Egyptian walls suggest he was connected with childbirth.

He was often depicted as carrying a weapon for the protection of women and children. In very early Egyptian relief's or statuettes the weapon is symbolised by the hieroglyph "SA", which is shaped quite like a greenstone Maori Patu/ Mere or club (also found in German graves and made of green jade to the same general design configuration) The "SA" hieroglyph means "protection". In latter Mediterranean depiction's the weapon is a knife or short sword/ cleaver, which derived or developed from the Egyptian "Ankh" symbol (a later development of "SA")...also used to signify "protection". It is in direct consequence to this that the squat, large headed, round bellied, genital protruding, bandy legged totem statues at the entryways to Maori villages held a Patu/ Mere shaped club. The club itself is symbolic of the Egyptian hieroglyph "SA", which means "protection". The totem statues by portals or gates are, therefore, strongly warning the ill intentioned, malevolent intruder, either from the physical or spiritual realms, that the ever vigilant Bes is poised ready to strike down any who come to do harm.
Bes
(
/bɛs/
; also spelled as Bisu), as well as his feminine counterpart
Beset
, is an
Ancient Egyptian deity
worshipped as a protector of households, and in particular, of mothers, children and childbirth. Bes later came to be regarded as the defender of everything good and the enemy of all that is bad.
-
wikipedia.
So its quite clear that Little Bes was a big character and his incarnations can be found globally. Traits of Bes include:
Protector. Guardian of the people. Hero of the common man.
Musician.
Fertility charm. Lucky charm.
grotesque-looking dwarf-god, but benign in nature.
Here's a weird story of a little character known as Billiken who resides in Osaka, Japan. A grotesque looking dwarf god and lucky charm. I'm sure hes a musician too, probably plays bass guitar or something.
Billi-ken. the god of "The way things ought to be."
Certainly sounds like the sentiment of the common man doesn't it.
​
Sadly Billiken Isn't an ancient idol from the foggy history of japan's past. Hes the 1912 invention of an Art teacher from Kansas City, Missouri, USA.
The Billiken is a charm doll created by an American art teacher and illustrator, Florence Pretz of Kansas City, Missouri, who is said to have seen the mysterious figure in a dream. It is believed that Pretz found the name Billiken in Bliss Carman's 1896 poem Mr. Moon: A Song Of The Little People. In 1908, she obtained a design patent on the ornamental design of the Billiken, which she sold to the Billiken Company of Chicago. The Billiken was elephant-like with pointed ears, a mischievous smile and a tuft of hair on his pointed head. His arms were short and he was generally sitting with his legs stretched out in front of him. Billiken is known as "The God of Things As They Ought to Be."
So she saw it in a dream...
Just when you think the trail has gone cold however, just a little further digging and you discover that Florence Pretz's creation was not just some random occurrence.
Today, the Billiken is the official mascot of Saint Louis University and St. Louis University High School, both Jesuit institutions located in St. Louis. The Billiken is also the official mascot of the Royal Order of Jesters, an invitation only Shriner group, affiliated with Freemasonry.
-Wikipedia.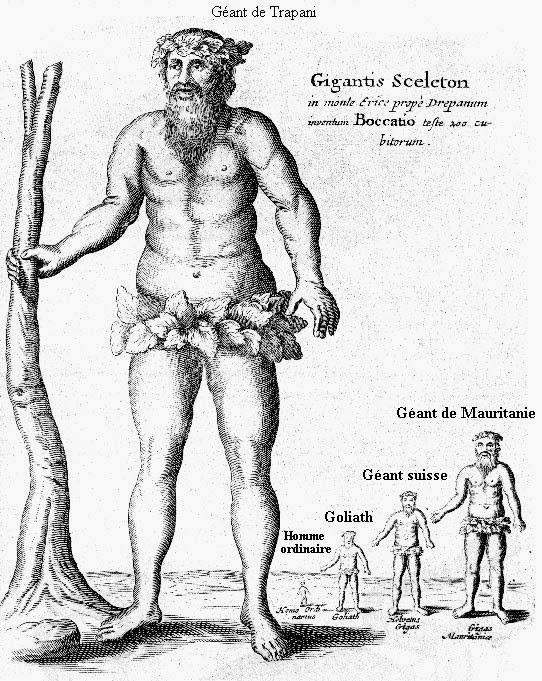 "You're mine now you little twerp."
​
Back to the Bes and the dwarf thing though, there is clearly a consistent theme here of a
fairly important god from antiquity,
the guardian of the home. Literally a household name, so important to the ancients but now completely forgotten by us. The story of
Bes also overlaps with tales and myths of dwarves
who
build entire kingdoms and palaces over night
using either a flute as told by the Maya of South America or some other musical instrument or forge amazing weapons and devices can be found across many cultures from Norse mythology (
Mótsognir
)to Japan (
Issun-bōshi
"little one inch"). Even our own
Tom Thumb
of Western Europe who at one point in his tale is carried off by a bird are all tales of little people
doing strange and magical things.
Bes might be forgotten but not completely gone...
​
Last edited: