A while back I ran into
the map
below. It's always interesting why geographical names change, but we rarely get any explanations. This transition from Scythia to Tartary is not an exception. As far as I understand, it's impossible to estimate the true size of Scythia due to the lack of available information. By that I do not imply that it was bigger than Tartary.

Source
Etymology
​
Contemplating the origins of the name
"Tartary"
you can't help it but think about words like
Greek Tartarus
, or our good old
sticky tar
. Searching for
etymological origins
did not produce any definitive answers. An opinion similar to the below one was expected:
Spelling was influenced by Latin Tartarus "Hell in Greek mythology."

-

source

​
I do not know, may be
Potassium Bitartrate
could have something to do with the name of the country, but Tartarus sounds more convincing at the moment. And if Scythia was indeed turned into Tartarus, could the below article be somehow related to the entire issue:
about our chronology
?
Our history researching community is trying to find high levels of technology in Tartary. Instead we get texts talking about barbarian hordes roaming the area and living in tents. At the same time, such descriptions do not match the ones provided by people similar to Marco Polo
.
These descriptions are also not supported by the multitude of cities and towns present on the older maps of Tartary.
Tartaria, que Sarmatiam Asiaticam & vtramque Scythiam veterum comprehendit.
KD: I can't get a meaningful translation for the above. If you have any ideas, please share below.
1598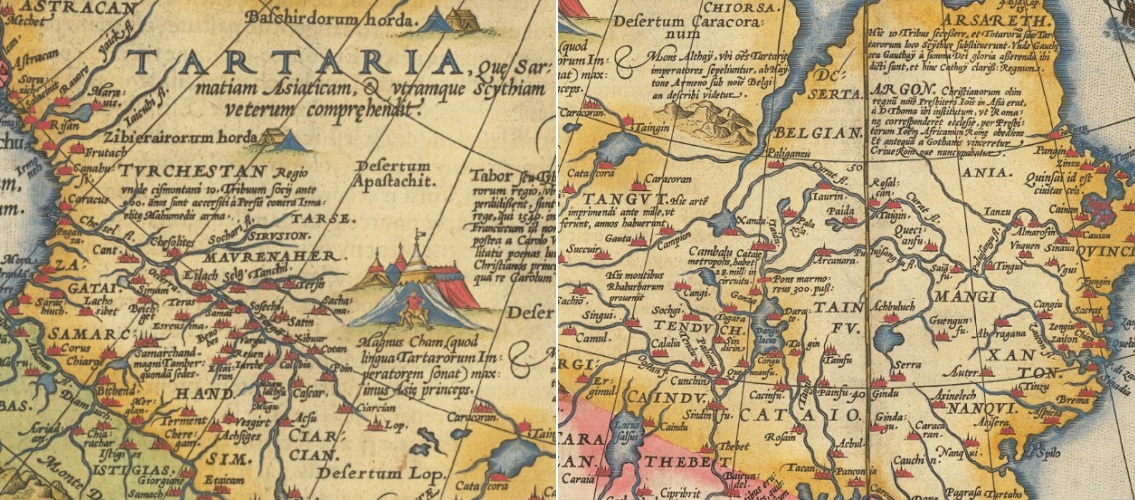 Source
​
I doubt that tent dwellers would bother building cities similar to
Tartarian Quinsay
. I doubt that they could, unless they were not the barbarians TPTB claims they were. Of course, our pseudo-historians placed Quinsay in China, but a
simple map analysis
can easily dispute that, and place it farther North. There are many more cities and towns not being properly researched by the establishment. Instead, they feed us historical baloney, while our conniving Vatican keeps the truth hidden in their
Secret Archives
. But... we have Prester John to cover.
Prester John: Africa vs. Asia
​
Prester John was a legendary Christian patriarch and king. Stories popular in Europe between the 12th and 17th centuries told of a Christian patriarch and king who was allegedly ruled over an Oriental Christian nation lost amid the pagans and Muslims. Those were the same lands in which the patriarch of the Saint Thomas Christians resided. The accounts are varied collections of medieval popular fantasy, depicting Prester John as a descendant of the
Three Magi
, ruling a kingdom full of riches, marvels, and strange creatures.
Thomas the Apostle's
subcontinental travels as documented in works like the
Acts of Thomas
probably provided the first seeds of the legend.
After the coming of the Mongols to the Western world, accounts placed the king in Central Asia, and eventually Portuguese explorers came to believe that they had found him in Ethiopia.
For the purposes of this article, it is irrelevant whether Prester John lived in Africa or Asia. This is a totally separate topic, and I plan on tackling it in the future.
---
This is what we have written on
the above 1598 map
titled
Tartariae Sive Magni Chami Regni typus
.
Argon. Once there was in Asia a Christian kingdom known to

Prester John, and D. Thomas

founded it in this place, so that it was in contact with the church of Rome, and was subjected to Rome through Prester John of Africa. Before it was defeated by the Goths, it was known as Criue Romoue.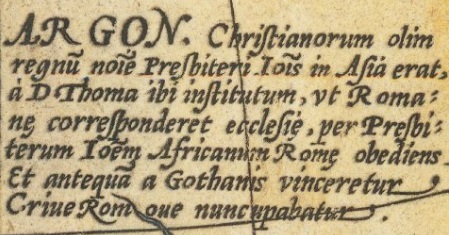 Criue Romoue
​
I doubt too many of us have heard of this
Criue Romoue
. Meanwhile, if it was located somewhere in the
Manchurian region
, it could inflict some serious damage to the traditional narrative.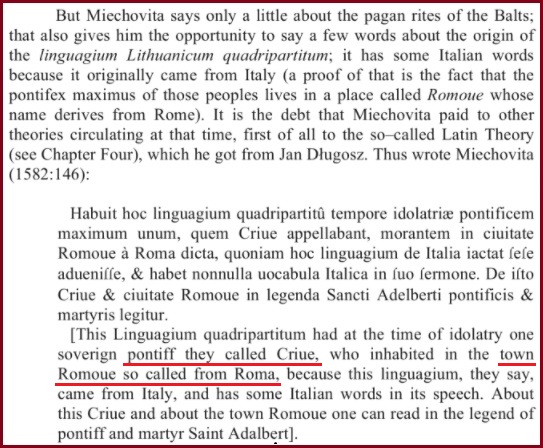 Prester John and D. Thomas
​
So, we have Prester John and some D. Thomas. Who could this D. Thomas be? Establishing who this D. Thomas was, could help us better understand historical time frames we are dealing with. It won't assist with dates much, but it could help out with figuring out who was alive at the time.
D. Thomas

aka

Judas

aka

Brother of Jesus.

​
Thomas the Apostle is commonly known as
Doubting Thomas
because he doubted Jesus' resurrection when first told of it; later, he confessed his faith, "My Lord and my God," on seeing Jesus' crucifixion wounds.
According to the legend, Thomas was a skilled carpenter and was bidden to build a palace for the king. However, the Apostle decided to teach the king a lesson by devoting the royal grant to acts of charity and thereby laying up treasure for the heavenly abode. Although little is known of the immediate growth of the church, Bar-Daisan (154–223) reports that in his time there were Christian tribes in North India which claimed to have been converted by Thomas and to have books and relics to prove it.
D. Thomas could also mean
Didymus Thomas
.
Didymus is the second name given for the Apostle Thomas in three places in the Gospel of John: 11:16; 20:24; 21:2.
With Didymus and Thomas both meaning "twin," the real name here is Judas.
Searching for
Prester John Thomas
produced the following lines:
The letter notes that John is the guardian of the shrine of

St. Thomas

, the apostle to India.
An apocryphal letter, widely disseminated from 1165 on, from this ruler to the Byzantine Emperor Manuel I Comnenus made Prester John the guardian of the tomb of the

Apostle Thomas

in Mylapore.
Reportedly a descendant of one of the Three Magi, Prester John was a generous ruler and a virtuous man, presiding over a realm full of riches and strange creatures (

centaurs, Amazons,

giants), in which the Patriarch of

St. Thomas

resided. His kingdom contained such marvels as the Fountain of Youth, and it even bordered the Earthly Paradise. Among his treasures was a mirror

through which every province could be seen

. There were no poor people, no dissensions, no vices in his dominions. The legend of Prester John (also Presbyter John) held such sway over the European imagination from the 12th through the 17th centuries that

most historians believe it developed around some kernel of fact

.
KD Opinion:
I think D. Thomas, mentioned on the 1598 map, was
Thomas the Apostle
aka
Jesus's brother Jude
. That is just my opinion. To be honest, for the purposes of this article, it's not really important if they were one and the same. What's important is that they (or he) lived at the same time frame with Jesus.
If Thomas the Apostle indeed founded Argon, he did so not that long after our narrative compliant
AD 30/33
and prior to
AD 72 (that's when he allegedly died)
. We all know that our chronology is all screwed up. IMHO, cannons were around prior to Jesus being born, for we can see cannons being used at the
Battle of Alesia
in AD 52.
Battle of Alesia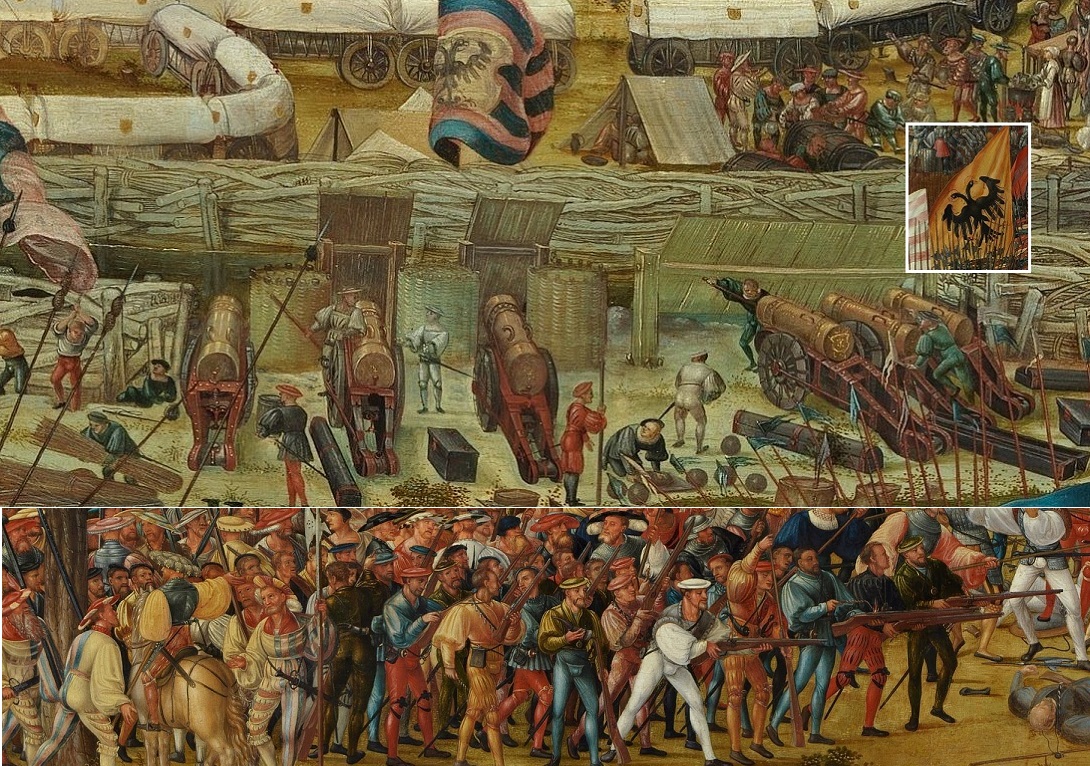 ​
We can also see the
Double Headed Eagle
of the the so-called
Holy Roman Empire
aka
Roman Empire.
There is a lot of baloney in the Eagle related Wiki piece, but
Double Headers are for a different article.
I will just say that we are dealing with years after the beginning of
the Age of Discovery
here, which is after AD 1400.
Our Eagle is the symbolism at its best, and in my opinion represents our realm. Just like I mentioned above, the eagle is a topic in itself, but to make a point, I do have to do a brief rundown on it.
In my opinion
, one will never truly understand its meaning, unless he/she draws our famous set of St. Peter's crossed keys by hand.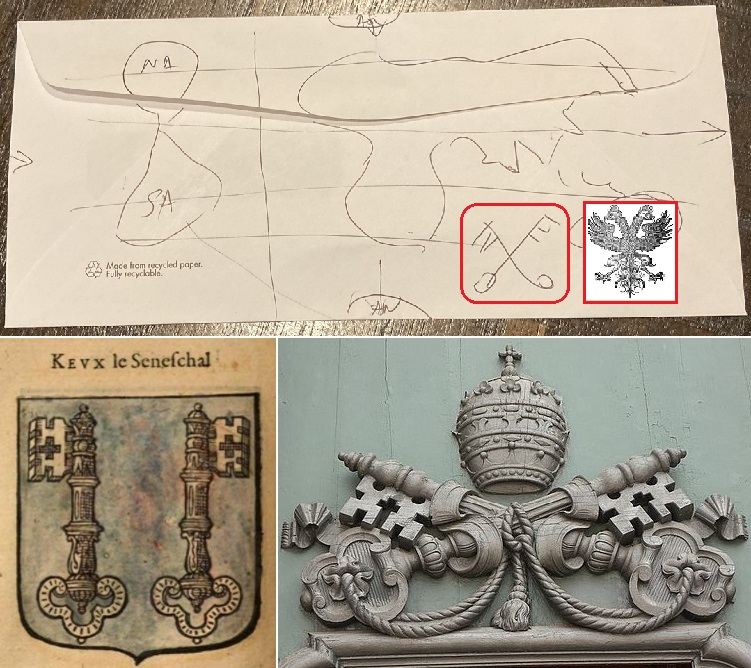 Seneschal: The word

seneschal

can have several different meanings, all of which reflect certain types of

supervising or administering

in a historic context. Theatrum Orbis Terrarum

, and the

Double Headed Eagle

is the representation of this

Theatrum Orbis Terrarum

.

In the New Testament,

praetorium refers to the palace of Pontius Pilate

, the Roman

"prefect"

of Judea, which is

believed to have been in one of the residential palaces built by Herod the Great for himself

in

Jerusalem

. This is so convenient, for if the palace belonged to Pontius Pilate himself, there could have been one too many unpleasant questions.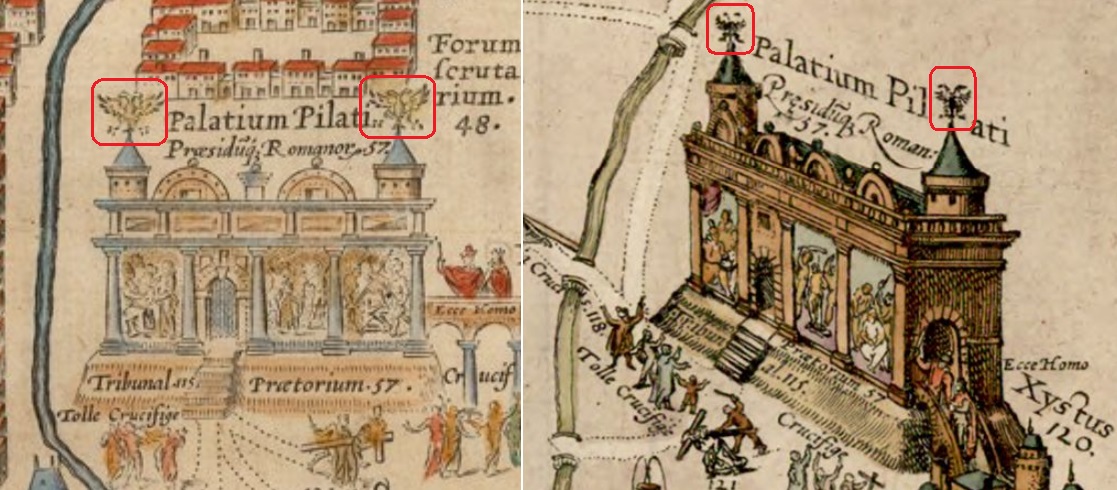 ​

Without being a part of the HRE aka Roman Empire, Pontius Pilate would have never had the double headed eagle on his palace, or on his

"raised seat."

We are not supposed to think that it was a throne. By the way, the palace, as well, is being called court in most places. Funny, but Pilate is not even a name, and he was a

prelate

, not a governor or procurator. Wouldn't it be something if a

certain bishop

contributed to the death of a

certain Savior

?

Of course, a procurator would sounds much safer for the narrative and its creators. There is so much more to it...

This

2nd millennium BC eagle

below is not that old, and can't be much older than any other double headed bird out there.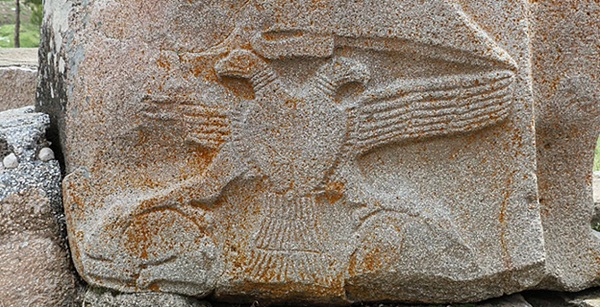 The narrative compilers will tell us otherwise, but their tools of trade do become more and more obvious:
We have no way of knowing how many times the "Jesus Event" has taken place. May be the BC/AD one was the first one, and may be it was not. Our Bible is a questionable source, but we do not have too many
JESUS EVENT
related sources to start with. Anyways, there
Matthew 24
goes.
The Destruction of the Temple and Signs of the End Times
36: But about that day or hour no one knows, not even the angels in heaven, nor the Son, but only the Father.
37: As it was in the days of Noah, so it will be at the coming of the Son of Man.
38: For in the days before the flood, people were eating and drinking, marrying and giving in marriage, up to the day Noah entered the ark;
39: and they knew nothing about what would happen until the flood came and took them all away. That is how it will be at the coming of the Son of Man.
40: Two men will be in the field; one will be taken and the other left.
41: Two women will be grinding with a hand mill; one will be taken and the other left.
Essentially we are being told that our
JESUS EVENT
comes when it is
"As it was in the days of Noah."
Noah lived for 600 years before the Flood and for 350 years after the Flood, but whatever triggered the Flood happened prior to the Flood. And
Genesis tells us what happened:
Genesis 6.5 - And God saw that the

wickedness

of man was great in the earth, and that every imagination of the thoughts of his heart was only evil continually.
Genesis 6.11 - The

earth also was corrupt

before God, and the earth was filled with violence.
Genesis 6.12 - God saw the earth, and behold, it was corrupt,

for all flesh had corrupted their way on the earth

.
Genesis 6.13 - And God said unto Noah, The end of all flesh is come before me; for the earth is filled with violence through them; and, behold, I will destroy them with the earth.
In the Bible there is no explanation of what
"corrupt"
means, but the answers can be had in various apocrypha and pseudepigrapha. And it looks like we are talking about genetic impurities here. Those would be our crossbreeds like
Centaurs
,
Minotaurs
,
Cynocephali
,
Blemmyes
,
etc.
Jubelees 7:24: And after this they (Nephilim)

sinned against the beasts and birds, and all that moved and walked on the earth

, and much blood was shed on the earth, and men continually desired only what was useless and evil.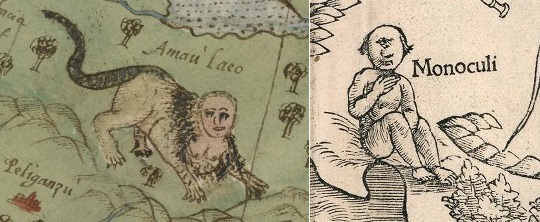 In English it would sound something like this. During the pre-Flood days of Noah all human and animal
(God created)
DNA became corrupted with Nephilim DNA. It was not done through sex, but through knowledge and science.
For additional details read the following article on this blog:
Mutiny in the Sky or a Short History of the World
As you remember from the above,
Prester John was a ruler presiding over a realm full of riches and strange creatures like centaurs.
Centaurs
(and other beings)
were not created by God. Their existence should have contributed to achieving
"As it was in the days of Noah"
when
"all flesh had corrupted their way on the earth"
. The
JESUS EVENT
was triggered, and we sure did have Jesus (BC/AD) who somehow paid for the sins of men. Once again we have no giants, no chimeras and no non-human humanoids that we know of. But... at some point
"Two men will be in the field; one will be taken and the other left"
and
"Two women will be grinding with a hand mill; one will be taken and the other left"
.
The
Age of Discovery
should be renamed, for it really was the
Age of Re-Discovery
. IMHO, the reason Scythia became Tartary could be related to the
JESUS EVENT
taking place some time prior to the 1400s. These early 1400s were the time frame when everything started happening. Shortly after, droves of
ruin artists
started to
"make stuff up
".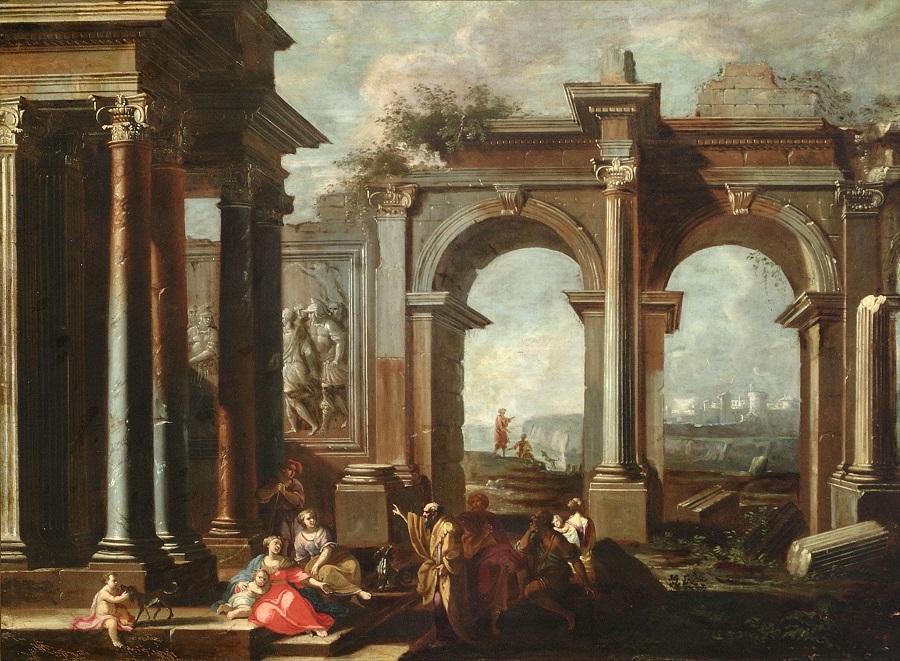 Additionally, we know that text originals do not exist and first copies of the non-existent ancient originals were located after 1418. And even the 15th century itself is questionable, because 1482 and 1631 appear to mean the exact same date. For details see bullets #6, #7 and #10 here:
Pompeiigate Scandal. Chronology Issues.
---
At the same time, it does appear that we did inherit some of the
pre-JESUS EVENT
knowledge. Here is where we can see it:
The way I see it, most of what we know as
Myths and Legends
took place before the
JESUS EVENT.
Later they was censored and presented to us in its current mythological state.
As far as the coming of Jesus in BC/AC goes... why was he sent here in first place. We are so used to the cliché answers similar to
this one
:
We could never have a life worthy of God on our own. So Jesus lived a life without sin on our behalf. And then he died the painful death our sins deserve.
By sacrificing himself for us on the cross, he took the punishment for all of our sins at once.
This made him the ultimate sacrifice - once and for all satisfying the demands God's justice required.

KD:

But... As it was in the days of Noah, so it will be at the coming of the Son of Man.
Do we really know what any of that is supposed to mean? At the same time it does appear that the
JESUS EVENT
will keep on happening every time
"the days of Noah"
repeat themselves.
The Scythia related narrative is so ambiguous and convoluted, that reading it requires tons of effort. Scythia was a region of Central Eurasia in classical antiquity, occupied by the Eastern Iranian Scythians, encompassing Central Asia and parts of Eastern Europe east of the Vistula River, with the eastern edges of the region vaguely defined by the Greeks. The Ancient Greeks gave the name Scythia (or Great Scythia) to all the lands north-east of Europe and the northern coast of the Black Sea. During the Iron Age the region saw the flourishing of Scythian cultures.
The Scythians - the Greeks' name for this initially nomadic people - inhabited Scythia from at least the 11th century BC to the 2nd century AD. In the seventh century BC, the Scythians controlled large swaths of territory throughout Eurasia, from the Black Sea across Siberia to the borders of China. Its location and extent varied over time, but it usually extended farther to the west and significantly farther to the east than is indicated on the map. Some sources document that the Scythians were energetic but peaceful people.

Not much is known about them.

By the 3rd century AD, the Sarmatians and last remnants of the Scythians were dominated by the Alans, and were being overwhelmed by the Goths. By the early Middle Ages, the Scythians and the Sarmatians had been largely assimilated and absorbed by early Slavs.
The name of the Scythians survived in the region of Scythia. Early authors continued to use the term "Scythian", applying it to many groups unrelated to the original Scythians, such as Huns, Goths, Türks, Avars, Khazars, and other unnamed nomads.
KD:

We can summarize now -

"

Not much is known about them.

"

But... they somehow could

make these

.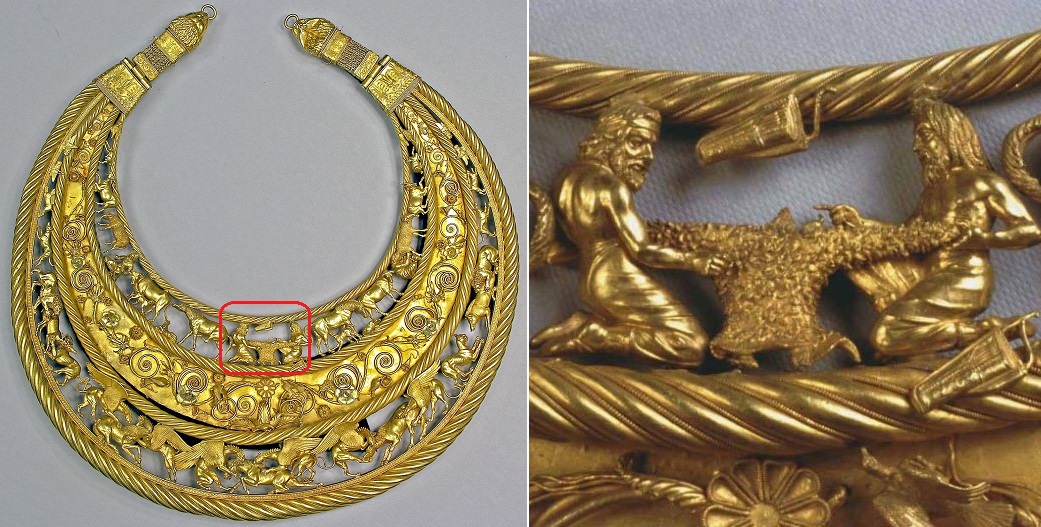 ---
Unfortunately, it doesn't look like we have any decent maps of Scythia to work with. Everything we have was produced after 1400s. This is what I was able to find, but other than empty spaces and unfamiliar names, they are not really useful. None of these maps show us any signs of powerful infrastructure.
Scythian Gold
. Same old
probables
,
perhapses
and
seemses
in 1779.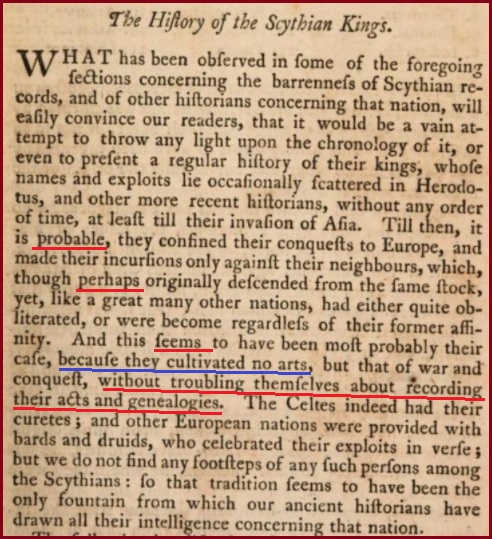 I am not sure how to explain this royal inconsistency. How come the number and identity of the Scythian Kings provided to us by the today's PTB, does not match the PTB record from 1779?

​
As you can see, we do not know jack about anything. Yup, in 1779, the PTB was using the exact same
tools of the trade
. Additionally, it appears
(if you reed between the lines)
that the narrative prefers the word
Thracian
. Who needs Scythians?

And even the above 1779 "Kings of Scythia" list is incomplete, for here are three coats of arms of Scythian Kings and Queens. Only Thomyris is in the above 1779 cutout.
covered here
. As far as
Tomyris
goes, here is what the same
1779 book
says.

​
Somehow coats of arms matched again. How could that happen?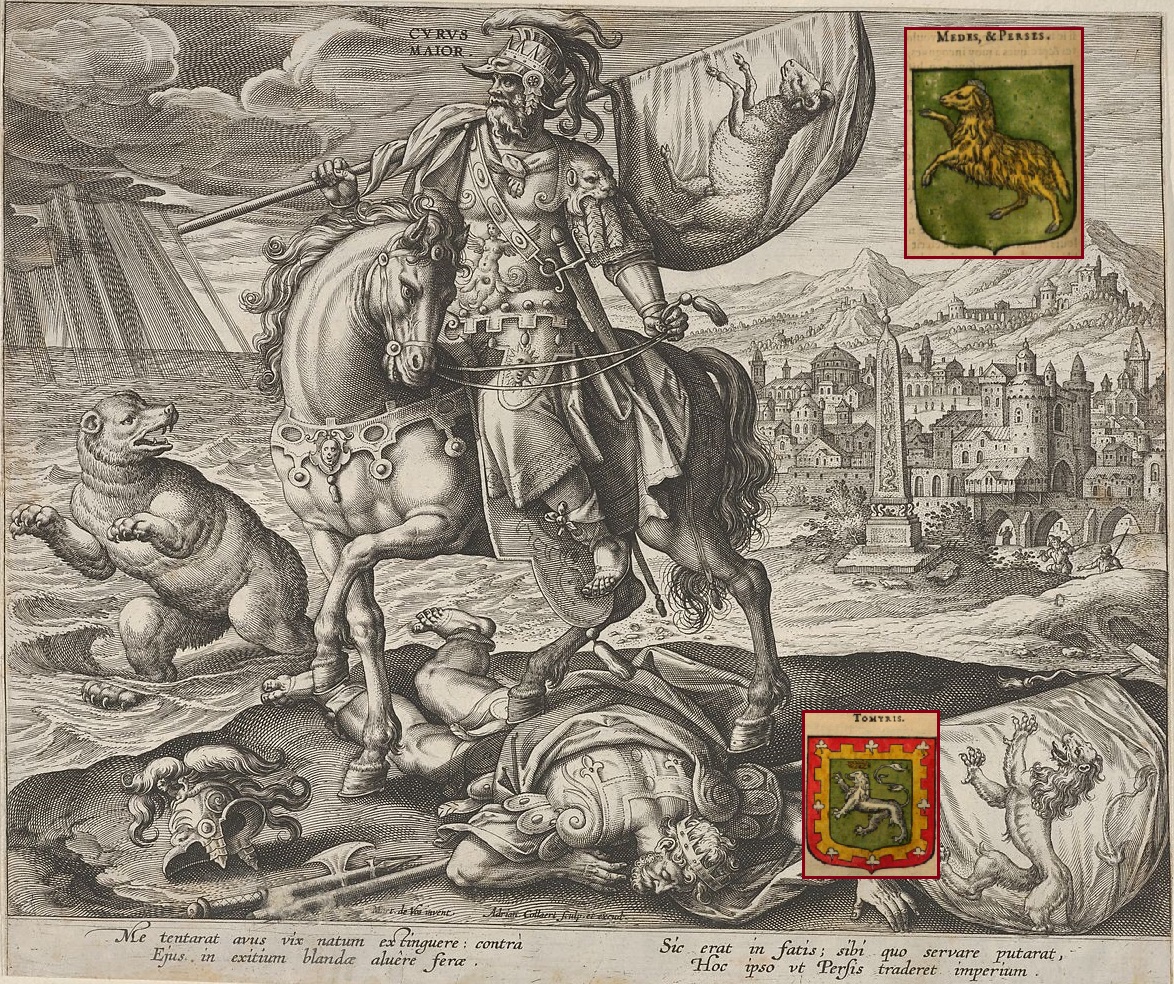 1590 Source
Queen Tomyris Rejects Cyrus's Proposal of Marriage
​
This 1535-50 tapestry belongs to a series of five depicting scenes from the life of Cyrus the Great, legendary founder of the Persian empire. Herodotus tells of an attack by Cyrus on a distant land ruled by Queen Tomyris. Cyrus sacrificed a portion of his army to entrap the enemy by leaving them behind feasting on a large banquet. Tomyris's troops, led by her son Spargapises, attacked Cyrus's decoy troops, then stopped to consume the remains of the food and wine. Cyrus ambushed them and captured the queen's son. Although Cyrus freed Spargapises, he immediately took his own life.
In revenge, Tomyris led her troops against Cyrus. After defeating his army, she searched the battlefield for Cyrus's corpse and exacted her vengeance by dipping the body in blood – giving him his "fill of blood" as she had vowed. Grand gestures and elaborate costumes were frequently employed in tapestry design. The figures are expertly situated in a landscape, which serves as the setting for other elements of the story. In this tapestry, Queen Tomyris rejects Cyrus's marriage proposal while his troops advance in the background.​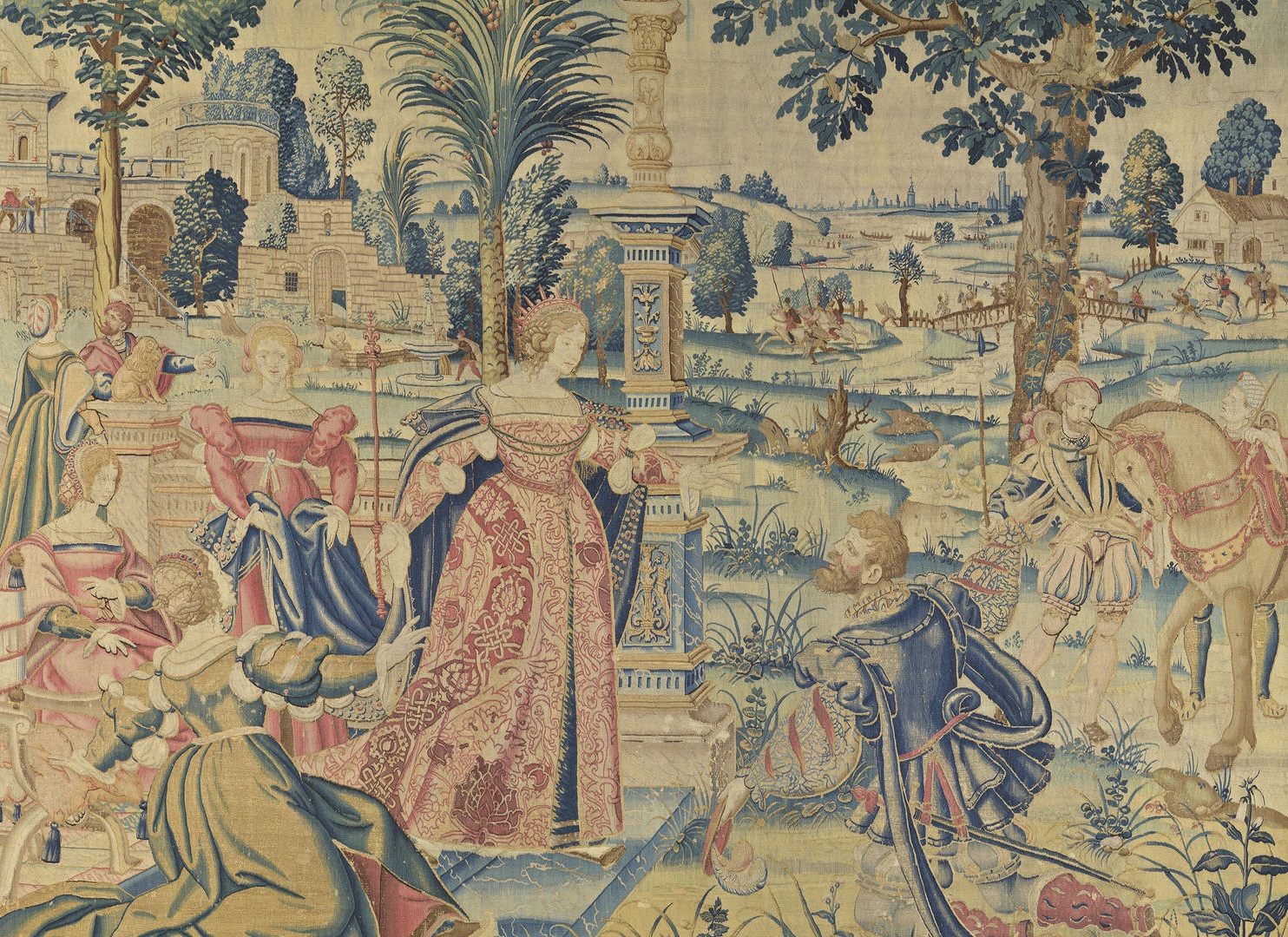 If this is what one of the Scythian towns really looked like
(in addition to the foreground structures)
, we are in trouble.

Texts
​
There are plenty of older books talking about Scythians. Looks like they did not know much either. It does appear that they were a bit more exposed to the knowledge than we currently are, but it still was not close enough.
search for yourselves
.
After seeing what the PTB calls
Scythian Gold
, I am not quite sure whether our historians are that stupid, or simply want to disrespect their audience. Scythian masters were probably incapable of producing such junk even when they were drunk.

Most of the golden coins are titled
Thracian/Scythian or Indo-Scythian
, but all of them are junk when compared to the alleged
Scythian Gold craftsmanship
. I do not think these coins have anything to do with the makers of the Scythian Gold.
This excavation segment should have gone to the
Hall of Fame
section. Scythians, for the most part, existed between 8th century BC and 2nd century BC. According to our
mudflooded reality
, their so-called settlements should have been under 15-20 feet of dirt. Instead we have this:
They need to be careful not to disturb those dinosaur bones while they're at it.


​
---
KD:
Unfortunately, I was unable to get to Argon, Tenduc, Serica and other interesting names mentioned on
this 1598 map
. As you can see, this article got out of hands and is too long as is. To be honest, I doubt that we have any information drastically different from the offered narrative. At the same time little differences do present themselves. For example, I noticed that where older texts say
"Scythian"
, some of our contemporary ones use the word
"Thracian"
.
I have to admit, that with Scythia, the PTB did a pretty good job purging the house. Yet, I do believe that there is some information waiting to be found out there.