Victoria Terminus aka Chhatrapati Shivaji Terminus
​
Frederick W. Stevens
designed this building for the Great Indian Peninsular Railway, to serve as its main train station in Bombay. The style combines the Venetian Gothic popular in England at the time with elements of Indian architecture, and is built in the local red sandstone. A thirteen-foot personification of Progress, raising her arm toward the skies, tops the central dome. The Terminus opened in 1887 in time to celebrate Queen Victoria's Golden Jubilee.
Yup, its a Railway Station in 1880s India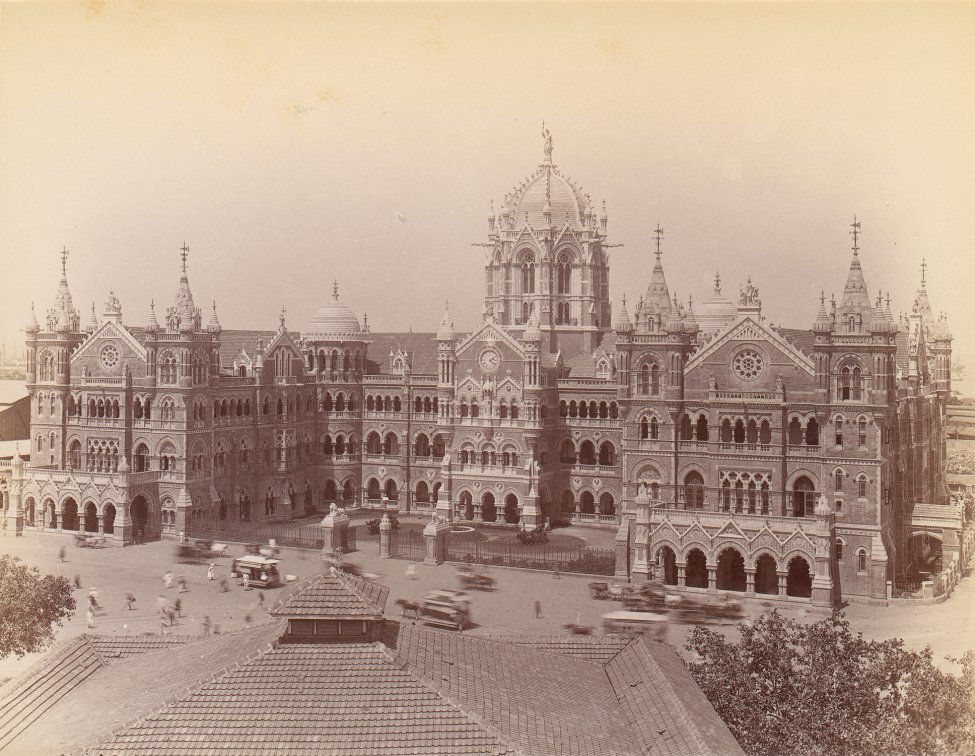 Bigger Image
​
A tiger statue forms a pair with a lion statue on the gate pillars of the Victoria Terminus, both of which are works of
Thomas Earp
.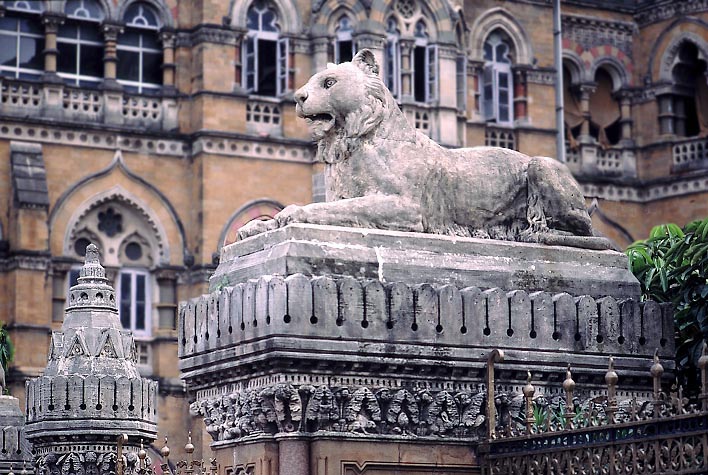 ​
And next to the above building we have this
Municipal Corporation Building
by the same architect.