While we often debate whether our governments play with weather without our knowledge, it appears that back in the day it was not too much of a secret.
1884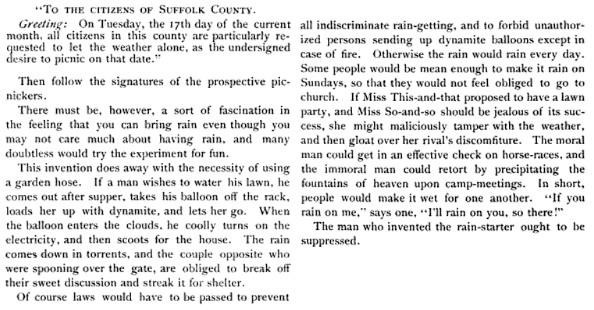 ​
And while the above may seem like a clever 1884 joke produced by
The Harward Lampoon Magazine
, the below 1889
Bibliography of Meteorology
(with Introduction by
Adolphus Greely
) suggests that things were rather serious.
Should make one wonder if we could produce all the 19th century cataclysms via some scientific "achievements".​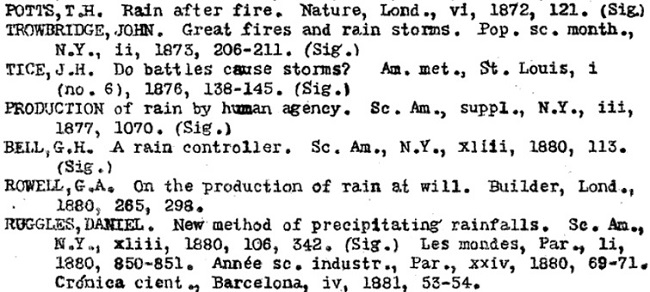 ​
It would probably be tremendously hard to obtain the above listed works, but simply knowing that over 200 years ago such things were possible... mind-boggling.
---
KD:
Make out of this what you will, but we do have what we have. And while I'm not really convinced about the snow, the artificial rain production
(as it pertains to the 19th century, and possibly earlier then that)
appears to be more or less realistic. This possible relation between wars and weather is fascinating, albeit in a negative way.