Below we have several images of the 19th century sci-fi related airships.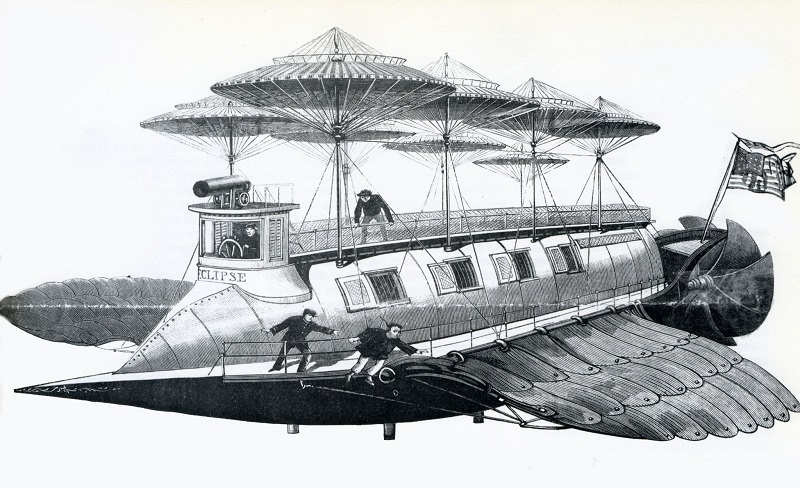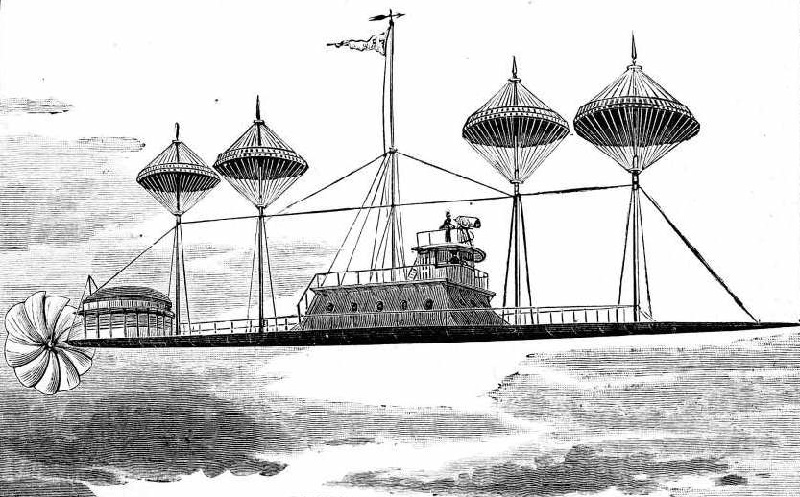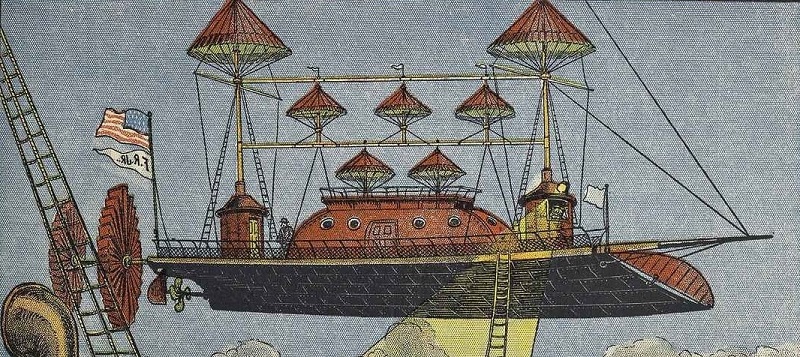 ---
KD:
Basically, I have only one question.
Could something like this fly under any conditions, while using some type of tech?
What if it could?
In 1964, de Seversky built a two-ounce (57 gram) Ionocraft scale model and demonstrated its...