I have been listening to one of Martin Liedtke's videos today, and he showed one of the most famous post-calamity photographs of San Francisco. His image had the below airship depicted on it.
The Video - listen for Martin's picture related opinion.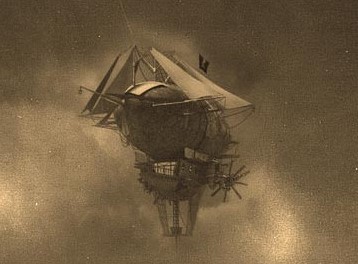 ​
Here is a screenshot of the photograph.

As far as I understand, these here are the alleged original scans of this photograph. Needless to say, there is no airship on these.
this page
, but the image cannot be enlarged. I also found
this photograph
. Right next to the airship we have "Think Atheist". Additionally, we have the airship "equipped" photograph
here
(7000px by 2748px)
, but there is no "Think Atheist" next to the aircraft.
---
KD:
Considering that most of the sources of this particular photograph are various desktop wallpaper websites, I doubt that the "airshipped" photograph is legit. At the same time... stranger things happen.
What do you think we are looking at here? Steampunk photoshop or not?​