Joined

Oct 29, 2020
Messages

1,142
Reaction score

4,186
0.00 star(s)
Rating: 0.00/5 0 Votes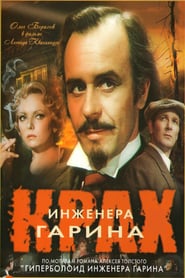 Title:
Failure of Engineer Garin (1973)
Genre: Drama, Science Fiction, Thriller, Adventure
Director: Leonid Kvinikhidze
Cast: Oleg Borisov, Aleksandr Belyavskiy, Nonna Terentyeva, Vladimir Tatosov, Mikhail Volkov, Aleksandr Kaydanovskiy, Grigori Gaj, Algimantas Masiulis, Valentin Nikulin, Efim Kopelyan, Ernst Romanov, Marina Yurasova, Gennady Sayfulin, Василий Корзун
Release: 1973-10-15
Runtime: 247
Plot:
A Russian engineer Petr Garin possesses a unique beam-shooting weapon that can destroy any target. His goal is to achieve world domination with the help of this weapon. Vasily Shelga is out to stop him and also to prevent others getting possession of this weapon.
I was unable to locate a translated version of this movie. Yet, there is
a book out there
for those interested in the subject. Would love to watch the actual movie though. This "hyperboloid" weapon is very much nsync with
Death Ray technology
we were talking about elsewhere.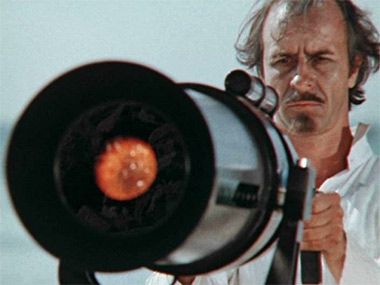 The book was written in 1926-27
One of the most mysterious novels by the genre's classic Alexei Tolstoy. The year is 1925. Professor Mantsev invents a weapon of a formidable destructive force never seen before – a hyperboloid that strikes dead with a beam… Engineer Garin steals this prototype of the modern laser gun, with the aim to use it for the realization of his insane idea of become the ruler of the world, with no inkling of the consequences that would be dangerous for him, too. A hunt for Garin and Mantsev's dangerous invention begins...