Joined

Oct 29, 2020
Messages

1,142
Reaction score

4,111
0.00 star(s)
Rating: 0.00/5 0 Votes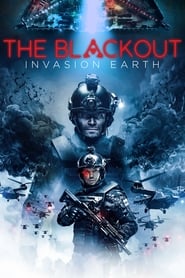 Title:
The Blackout (2019)
Tagline: Who's going to save you when the world falls into darkness?
Genre: Thriller, Science Fiction, Action
Director: Egor Baranov
Cast: Lukerya Ilyashenko, Pyotr Fyodorov, Svetlana Ivanova, Aleksey Chadov, Kseniya Kutepova, Konstantin Lavronenko, Philip Avdeev, Artem Markaryan, Sergey Godin, Artyom Tkachenko, Angelina Strechina, Alexandr Nedorezov, Anastasiya Venkova, Mikhail Grubov, Artyom Gaydukov, Maksim Emelyanov, Ilya Malanin, Yuriy Borisov, Yelena Koreneva, Ivan Ivashkin, Georgy Topolaga, Kirill Lopatkin, Askar Ilyasov, Oleg Boyko, Yevgeni Syty, Arina Polonskaya, Artem Eshkin, Beso Gataev, Fedor Leonov, Dmitry Yanyshevsky, Andrey Kurilov, Vladimir Steklov, Simon Dobravets, Andrey Mezhulis, Sergey Yershov, Maksim Evseev, Oleg Malakhov, Evgeny Sakharov, Dmitry Tuprin, Oleg Chugunov, Lyudmila Menchinskaya, Svyatoslav Korolev, Maxim Artamonov, Anton Kostochkin, Dmitry Panfilov, Viktor Nemets, Viktoriya Borisova, Vladimir Golitsyn, Vitaly Kondrashov, Andrey Kolesnikov, Ivan Zarhin, Maxim Vinogradov, Sergey Propazhin
Release: 2019-11-21
Runtime: 127
Plot:
Contact between most towns on Earth has been severed. A small ring-like area in Eastern Europe still has electricity, and maybe even life is being reported from space. What military forces find outside the ring is shocking.
---
If this is a soft disclosure, we have some interesting things to ponder on. There are two 200k year old so-called Gods on Earth: Ra and Eid/Aid. They are the advance party to the arrival of their entire civilization.
And us humans, we are... the virus they delivered to Earth to rid it of its previous occupants.
Apparently we did a great job.
I could not find a video of the dialogue between the female commander and Eid or Aid God. You might find it interesting. There appear to be no relevant scenes from this movie on YT.
Gods are not really Gods, but they sure are powerful...