Lars Porsena was an Etruscan king known for his war against the city of Rome. He ruled over the city of
Clusium
. There are no established dates for his rule, but Roman sources often place the war at around 508 BC.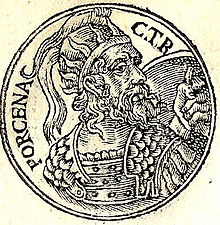 The tomb of the Etruscan king Lars Porsena is a legendary ancient building in what is now central Italy. Allegedly built around 500 BCE at Clusium (modern
Chiusi
, and was described as follows by the Roman writer
Marcus Varro
(116–27 BCE)
:
Cornelius Sulla
.
Jean-Jacques Lequeu
here envisaged the legendary tomb of the Etruscan king Lars Porsena said to have been built around 500 BCE in Chiusi, Italy. Erected above an inescapable labyrinth, the massive structure boasted tiers of pyramids surmounted by a globe and adorned with bells that sounded in the wind. The scale of the monument is evident from the miniscule figures beneath the trees. At upper left is a rendering of a Roman coin struck in Spain; Lequeu interpreted its design as the mythical labyrinth of the Cretan king Minos. At right, Lequeu provided a compendium of ancient labyrinths based on descriptions from Herodotus and Pliny as well as contemporary travel literature.
The tomb of Etruscan king Lars Porsena does not exist, though imaginations of it do. That is to say, the final resting place of Pars Porsena is not known; though many have written about what it looked like, or might have looked like. to say that they have done this without a shred of evidence is an understatement.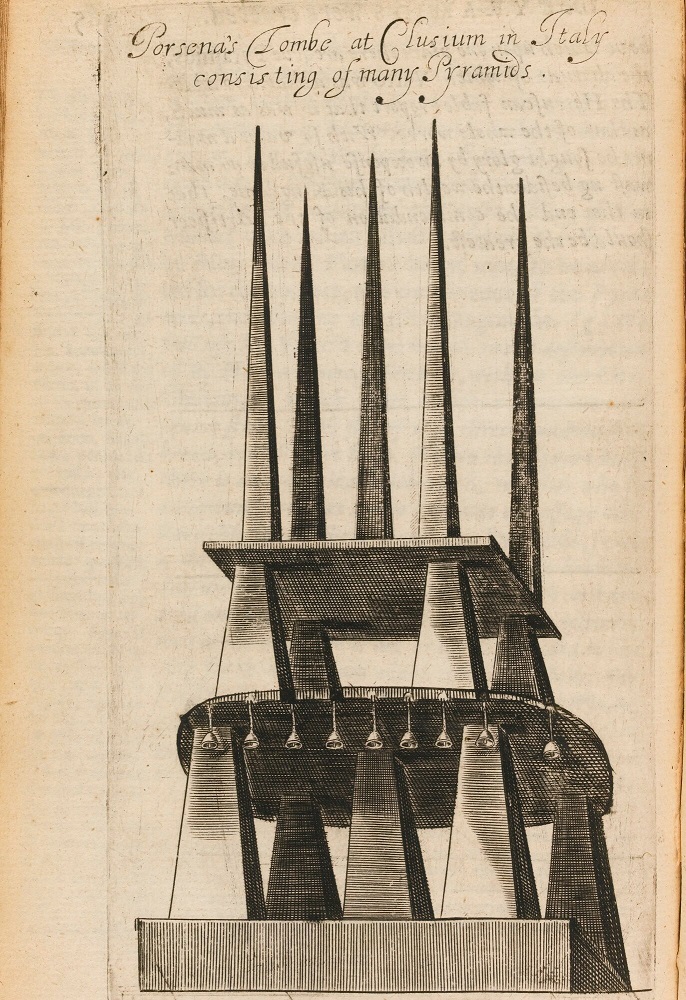 ---
KD:
Figured it was a cool no longer existing structure to share. Its depictions suggest that "the tomb" might have been loaded with tech.