A
pump-jet
,
hydrojet
, or
water jet
is a marine system that produces a jet of water for propulsion. The mechanical arrangement may be a ducted propeller, a centrifugal pump, or a mixed flow pump which is a combination of both centrifugal and axial designs. The design also incorporates an intake to provide water to the pump and a nozzle to direct the flow of water out of the pump.
The Official History​
In April 1932, Italian engineer
Secondo Campini
demonstrated a pump-jet propelled boat in Venice, Italy. The boat achieved a top speed of 28 knots (32 mph; 52 km/h), a speed comparable to a boat with a conventional engine of similar output. The Italian Navy, who had funded the development of the boat, placed no orders but did veto the sale of the design outside of Italy. The first modern jetboat was developed by New Zealand engineer
Sir William Hamilton
in the mid 1950s.
---
A Different History?​
Is this a different water jet that Wikipedia is talking about? How about this little excerpt from
1883 Van Nostrand's Eclectic Engineering Magazine, Volume 28?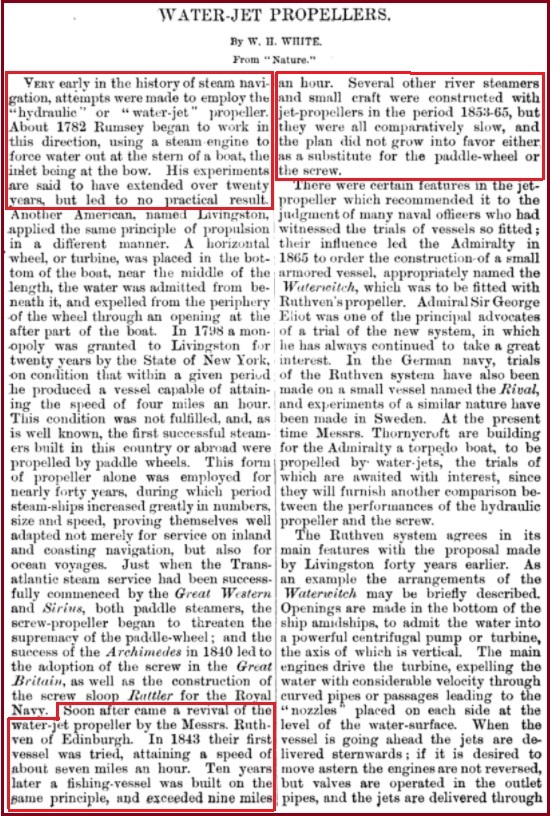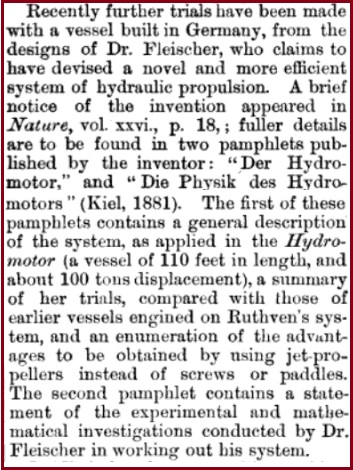 ---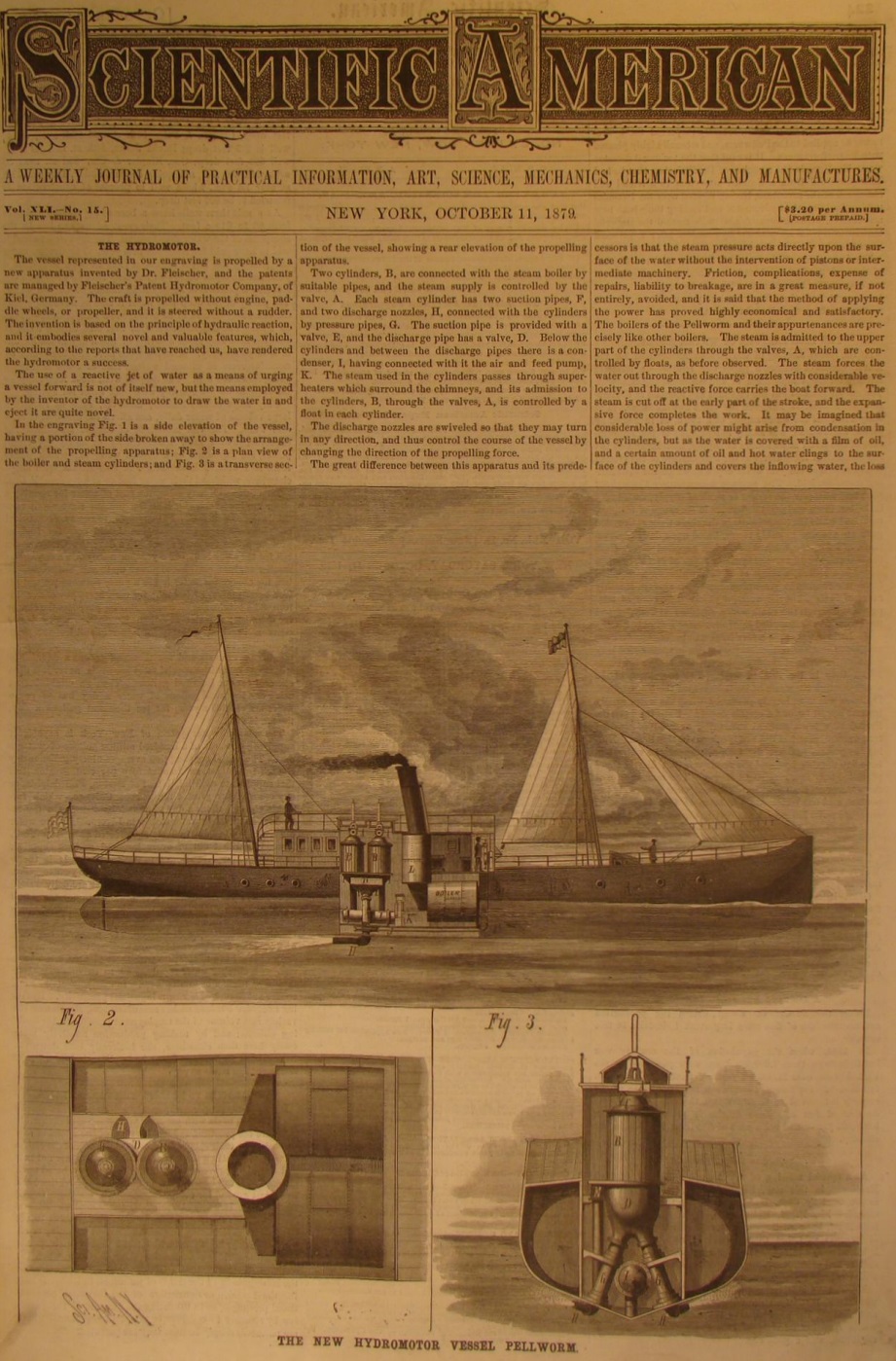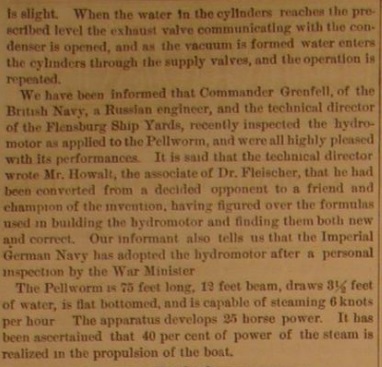 ---
KD:
Well... what else can I say? Any thoughts?