The California State Capitol is located in Sacramento. The
Neoclassical
structure was completed between 1861 and 1874 at the west end of Capitol Park, which is framed by L Street to the north, N Street to the south, 10th Street to the west, and 15th Street to the east.
I had no plans on touching this structure, but as it often happens, I could not help it. Tell me if you see anything wrong with the below "construction" photograph. The photo was obtained
here
, and the contributing institution is listed as
the California State Library
.
Why do you think we have issues like this?
Title:
California Capitol, construction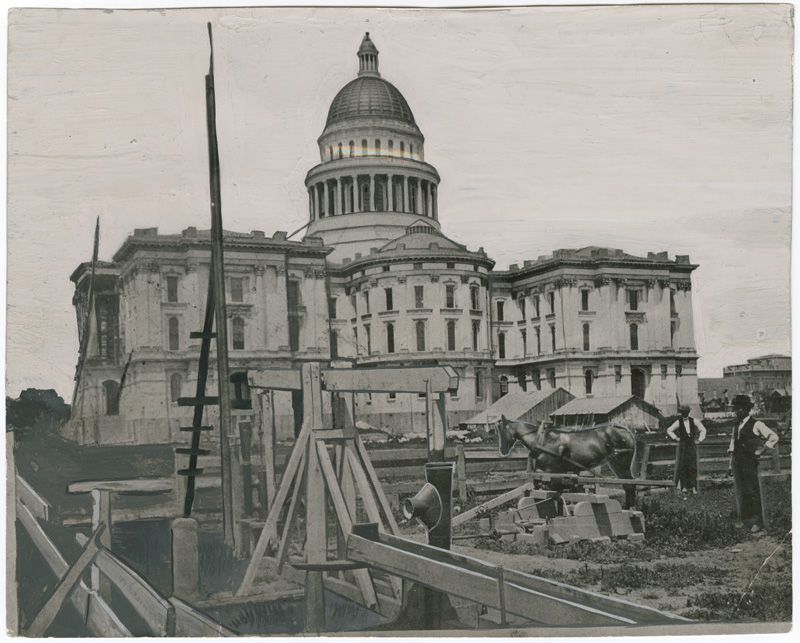 ​
While looking for the original of the above photograph, this YT video popped up. Pretty sure you will like the vid. Enjoy.
What do you think was in the sky?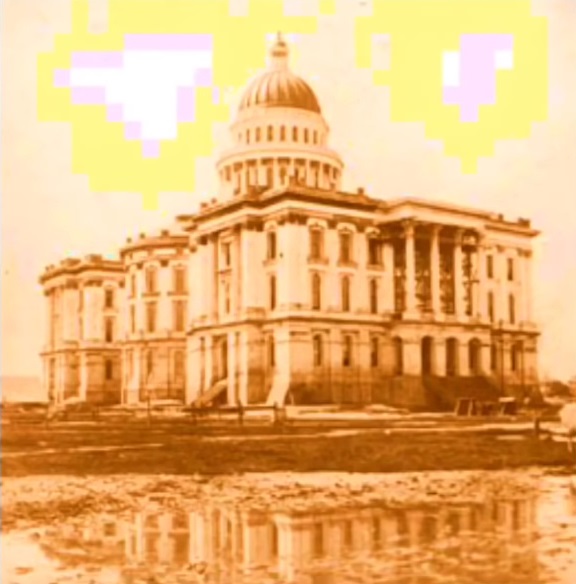 ​
And here is two more of this guy's videos pertaining to this building.