We do not have tremendously much information on this ship. There is some, but compared to other ships it appears to be lacking info. It sure does appear to be lacking photographs.
USS Alarm
-
an experimental torpedo boat constructed at the New York Navy Yard - was launched on 13 November 1873 and commissioned in 1874.
USS Alarm
What do you think this

25-3-34

is?

​
Designed and constructed specifically for the experimental work of the Bureau of Ordnance, Alarm served that purpose at Washington, D.C., until 1877 when she moved north to Newport, RI, to conduct experiments at the torpedo station. She returned to Washington the following year and resumed special service. In 1880, she began a tour of experimental work at New York which she carried out until she was laid up at Norfolk, VA, in 1883. In 1881, William Elbridge Sewell, who would later become Governor of Guam, was placed in command. However, she resumed her research duties at New York in 1884 and served there until she was placed out of commission in 1885 and berthed at New York.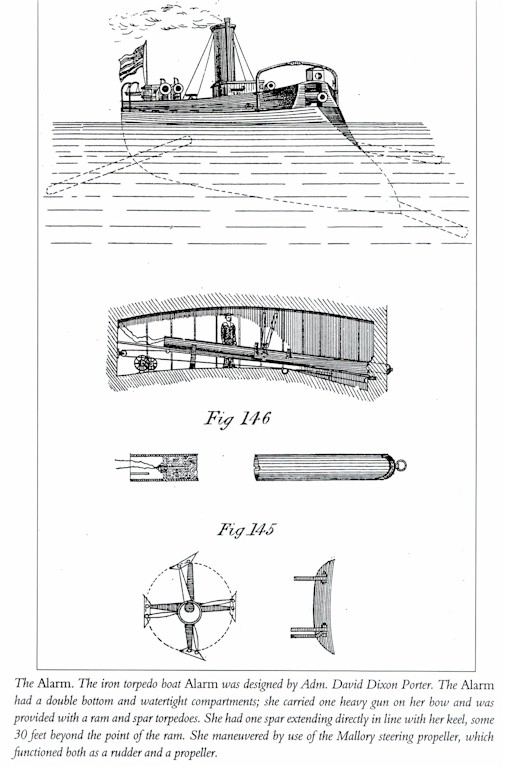 A spar torpedo consists of a bomb on a long pole or spar, carried by a small, fast, low-lying boat. Under the cover of night or fog the torpedo boat stealthily approaches an enemy ship and detonates the bomb close to the vulnerable underwater hull. This may sound simple enough in theory, but experience had shown these missions to be suicidal under the best of circumstances.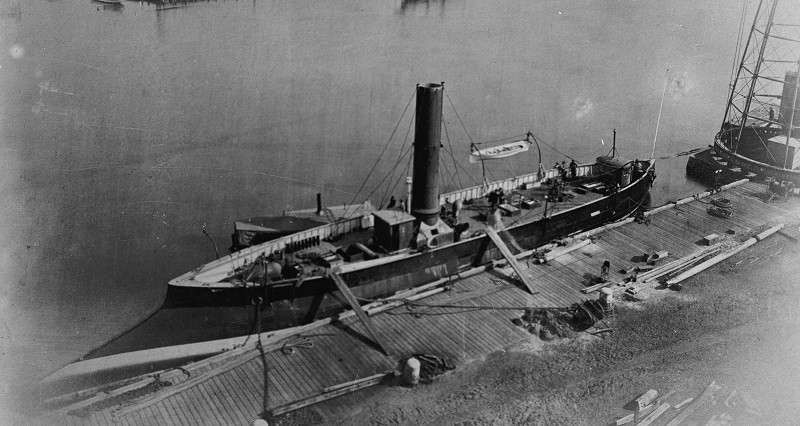 Luckily, we have
this image
of its hull. It was taken when USS Alarm was in a drydock at the New York Navy Yard. Apart from the
steering screw design
, which does have some documentation, I will have my regular question:
how was this hull put together

, and where is any official record of the technology used?

​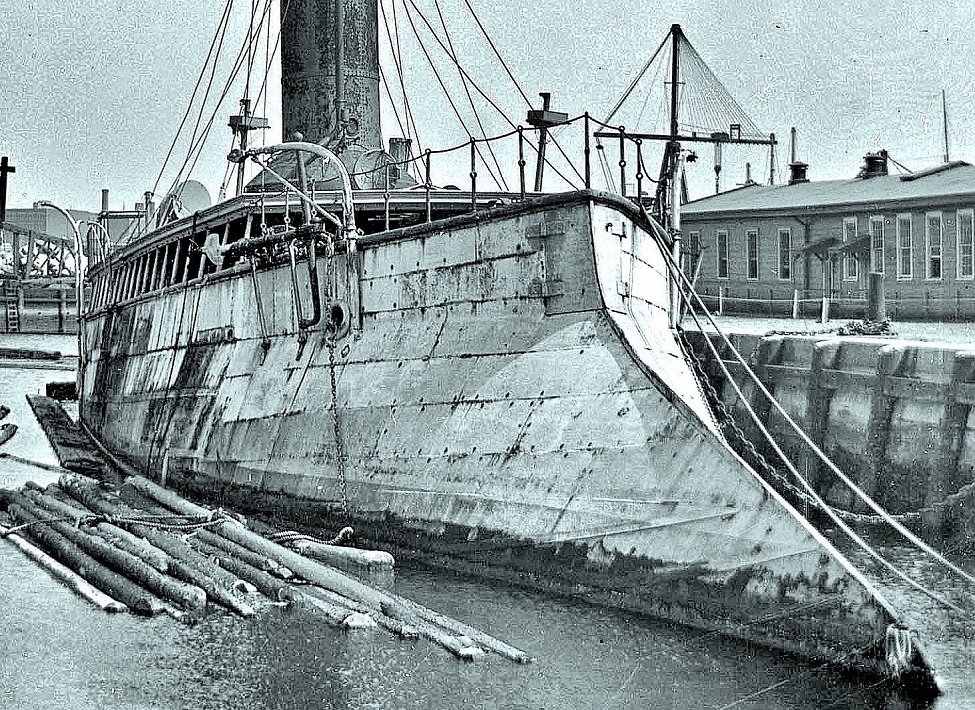 Larger Image
The Steering Screw
​
Which propeller was used on this boat? Counting the "Mallory screw" mentioned in one of the above images, I have three names to choose from:
---
KD:
I only have questions:
Basically we appear to have this 1876 screw installed on 1873-4 ship. If the primary purpose of registering a patent was (and is) to avoid getting your idea stolen, than how did this 1876 prop end up on USS Alarm.​

What technology was used to put the hull together?​

How come this ship looks like some ancient Greek ram boat? Was it 1874 AD or 1874 BC?​