Are they really using the 4th story window to enter the building?
This mill at the corner of N. 2nd and N. C Streets was built in 1864 or 1867 by Nordyke, Marmon & Co. as a 5-story flour mill operated by H. C. Wright.
They sold it in 1876 to H. G. Carpenter and it was known as the Green Street Mill.

The grinding was done in the fourth story, which was level with the street on the east side.

In the spring of 1883, it was updated that two stories were

probably

added then. Therefore, this photograph likely dates to 1883 or earlier.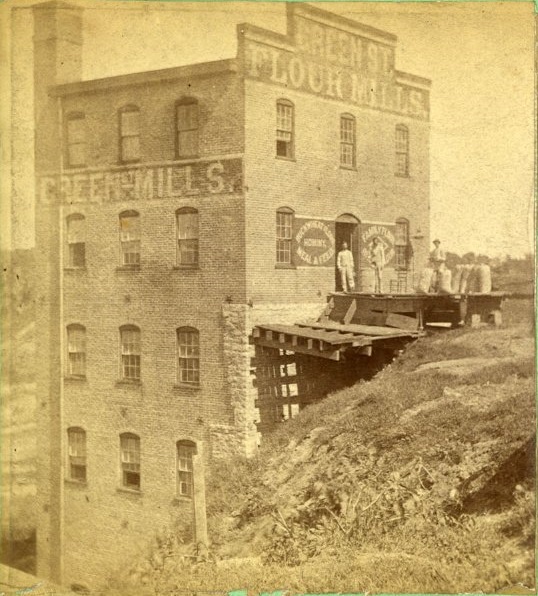 ---
KD:
Was this structure built into the hillside, or the hill came later?