Always thought that the
1755 Great Lisbon Earthquake
was weird:
In combination with subsequent

fires

and a

tsunami

, the

earthquake

almost totally destroyed Lisbon and adjoining areas.
---
Isn't it interesting that back in 1750
(probably waaay earlier than that)
people knew what needed to be done to cause an artificial earthquake. It definitely appears that they also knew how to cause a tsunami. Google Ngram did not disappoint. I picked a few book excerpts to demonstrate the content pertaining to the artificial earthquakes. You are more than welcome
to toy with the search results
yourself.
1750
Source
1760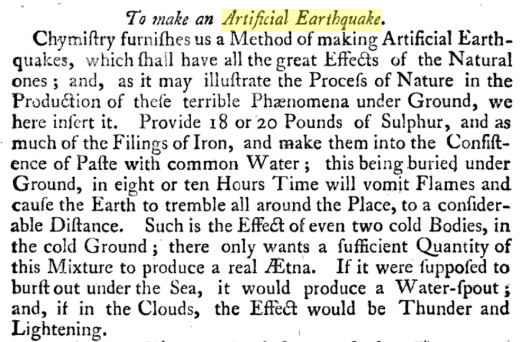 Source
1848
... you might like this one here...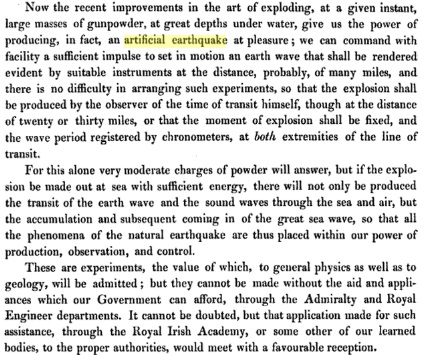 Source
1811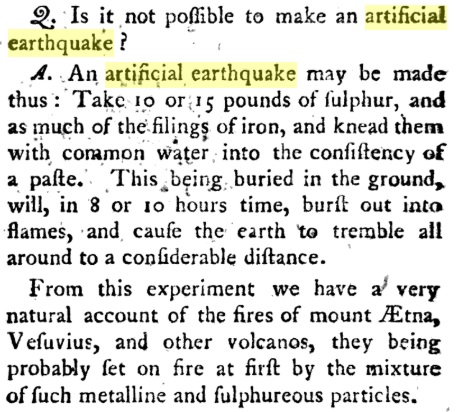 Source
1813
Source
Artificial Volcanoes

1808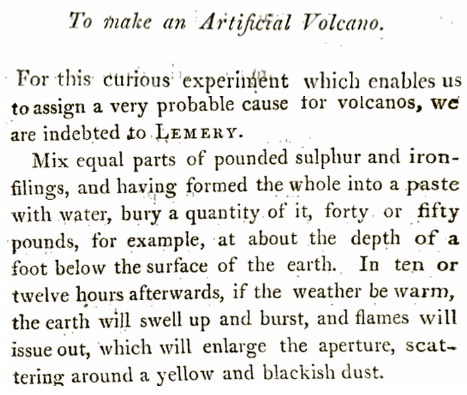 Source
​
---
KD:
TPTB had over 265 years to perfect the technique. Who knows what happened in
San Francisco in 1906
, or in
Messina in 1908
? While we are wondering what happened in California in 2019, some scientists are probably perfecting and testing, testing and perfecting. Who knows?