I think the story of this monorail is somewhat weird. They say it existed for 5 years, but it only had one operational car... why only one?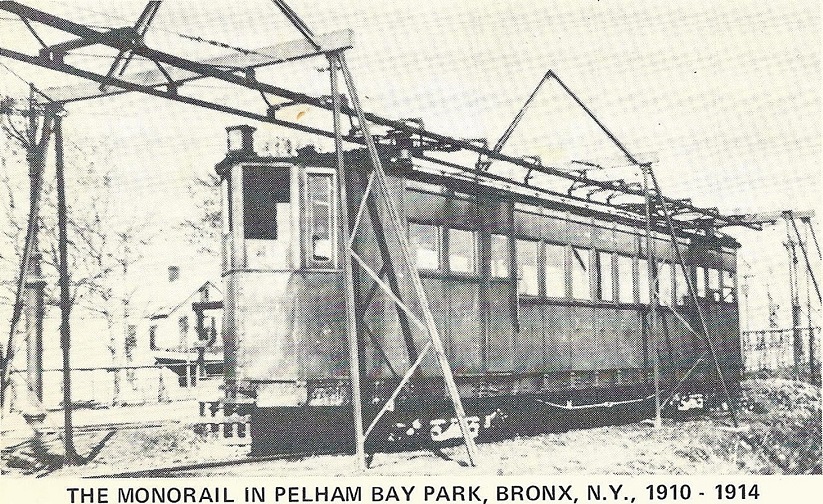 ---
The
Pelham Park and City Island Railroad
was a short street railway in the Bronx, NYC, which connected City Island with the Bartow station of the Harlem River and Port Chester Railroad in the mainland Bronx.
For most of its existence it was horse-drawn.

Between 1910 and 1914, the portion on the mainland operated as a monorail system.

The lone operational monorail car was nicknamed The Flying Lady.
I find it interesting that these two technologies were operating side by side.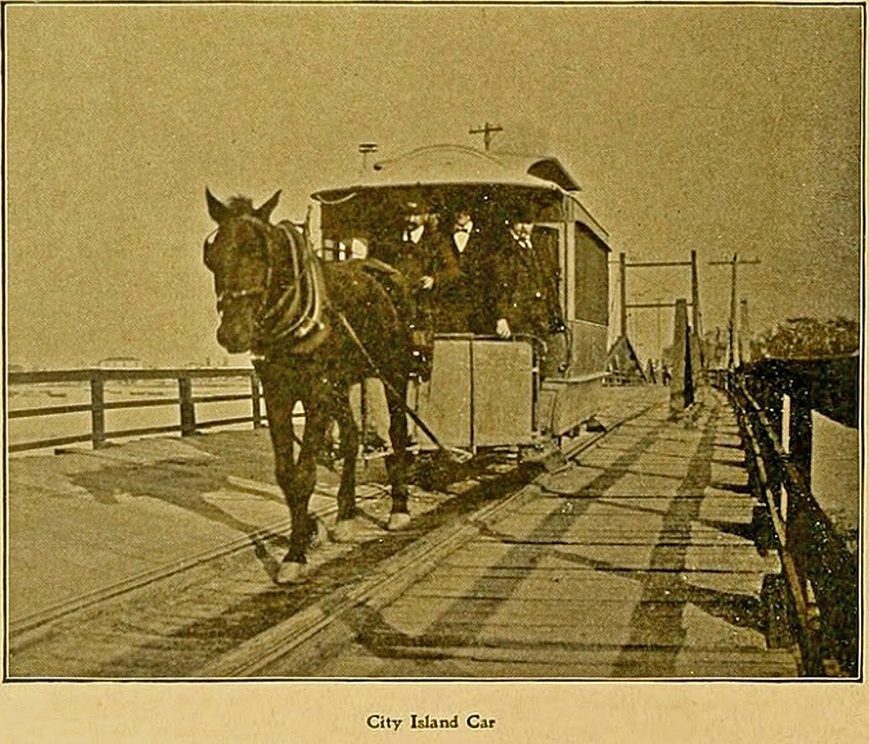 The monorail, between the Bartow station and Marshall's Corner, opened for regular service on July 16, 1910, although the cars unofficially began carrying passengers two days earlier. The monorail car toppled over on its maiden voyage, and operation was immediately suspended.
I assume this image is supposed to represent this "maiden voyage".
In other words, everything we are looking at was supposed to be brand new.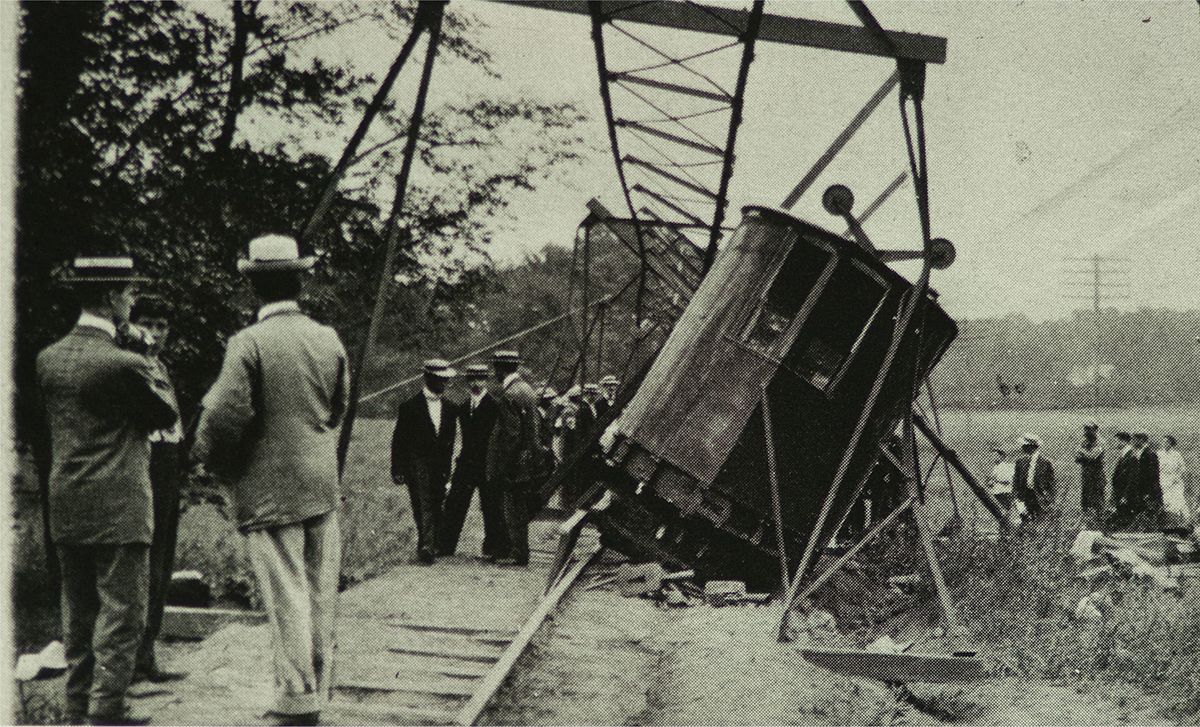 Service was ultimately restored on November 14, 1910.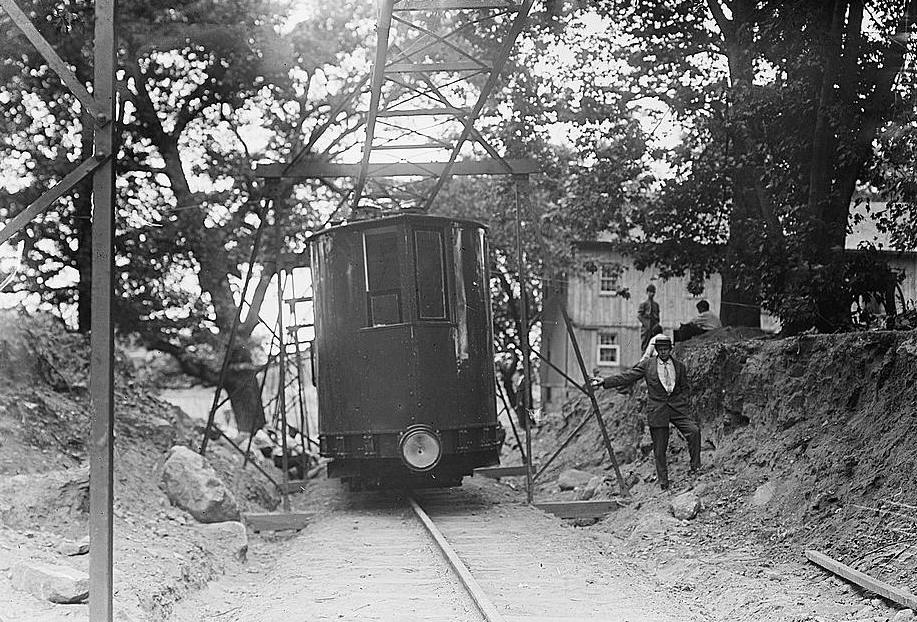 The monorail was not a success and the IRT forced the companies into bankruptcy on December 4, 1911. The monorail on the line's western end and the narrow gauge horsecar line on the eastern end continued to operate.
And this here is what the interior view of our "Flying Lady" was supposed to look like.
Links and Sources:
---
KD:
Somehow this story does not make sense to me. We only have one car running on this entire monorail system. After approximately one year, a chunk of the monorail was shut down due to not being successful, while the monorail on the line's western end continued to operate for four more years until 1914.
What do you think we have here?​