Pavel Shillingovsky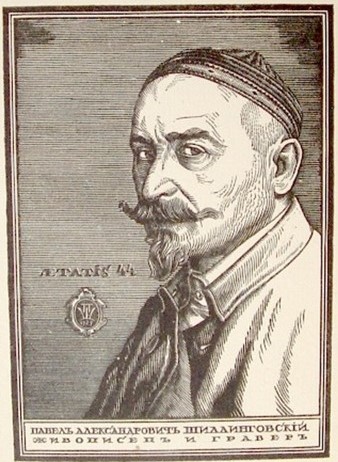 1881 — 1942
​
Painter, graphic artist, engraver and educator, representative of neo-classicism and modern styles.
Shillingovsky was born into the family of a scene and set designer. He got art education at the Odessa Art School (1895-1900), where his teachers were K. Kiriak Kostandi, Gennady Ladyzhensky and Andrei Popov. In 1901, he was admitted to the Higher Art School with the Academy of Fine Arts in St. Petersburg where he studied at Dmitry Kardovsky's studio (1901-1911) and learned the engraving technique under Vasily Mathe (1912-1914).
He worked in etching, xylography, linoleum engraving, and lithography, but it was engraving that became the focus of his artistic interest. He created many landscape series – Bessarabia (etching, 1913), St. Petersburg. Ruins and Revival (woodcut, 1922-1923), "Besieged City" (woodcut, 1941—1942), as well as woodcut portraits of T.T. Zalkaln (1918), Vladimir Lenin (1924), and Karl Marx (1933). He carefully studied the 'old masters' who inspired him to emulate their style in his compositions. An outstanding book artist, he collaborated with numerous publishing houses, such as Academia (1929-1936). His design of Homer's Odyssey in the spirit of Ancient Greek black-figure ceramics (woodcut, 1935) is an unsurpassed book design masterpiece among his works. Shillingovsky did a lot of teaching, worked at the Printing Department with the Academy of Fine Arts (1922-1929), was director of the Leningrad Institute of Painting, Architecture and Sculpture (1935-1937). He nurtured a galaxy of outstanding graphic artists.
Saint Petersburg in ruins
​
Google translated, "People's disasters, war, unrest and fires, outbreaks, explosions, revolutions always left especially vividly their own traces and imprints on big cities, giving a grandiose and sometimes small but full of horror and tragedy picture. "Rome, Germany, England, France experienced these terrible, grave moments. Some perished irretrievably, others revived and flourished again.

The world war of 1914 broke out, and behind it our great Russian revolution. A terrible hurricane came up, and the "Northern Palmyra" peacefully resting for two centuries on the banks of the Neva was one of the main arenas of raging elements, and perhaps the terrors of destruction, cold, and hunger were especially reflected in it. All this is vital - alive and at the same time majestic and beautiful, like the glorious singer of ancient Rome Piranesi, whom he inspired - Pavel Shillingovsky, one of our singers and poets of St. Petersburg, managed in a number of talented drawings and prints."
Ruins and Renaissance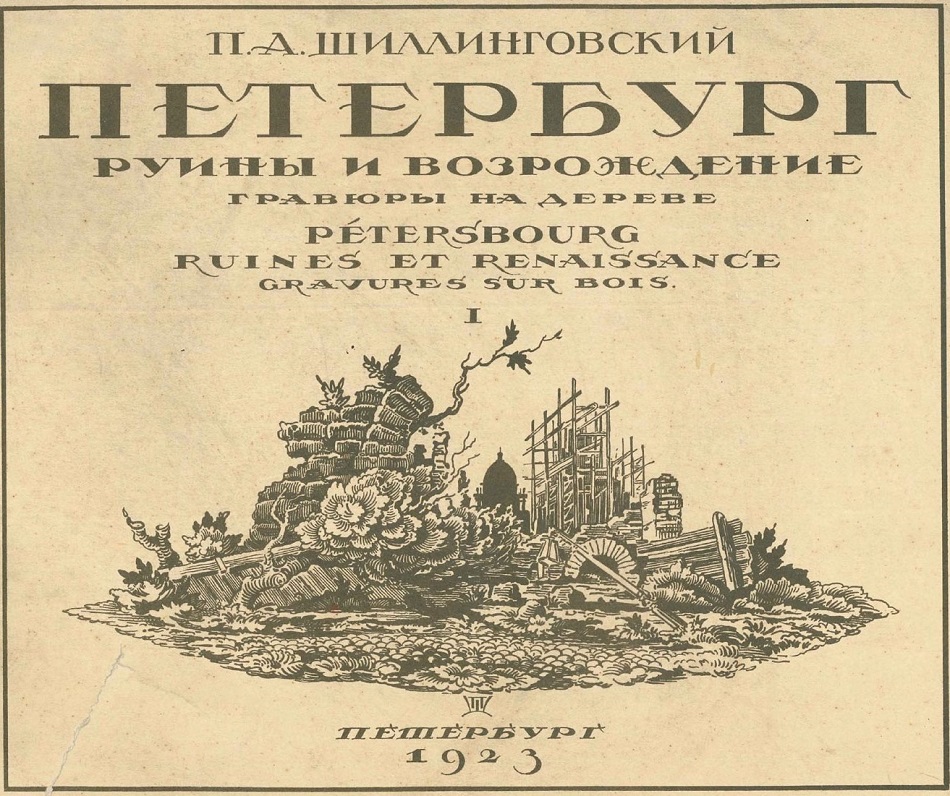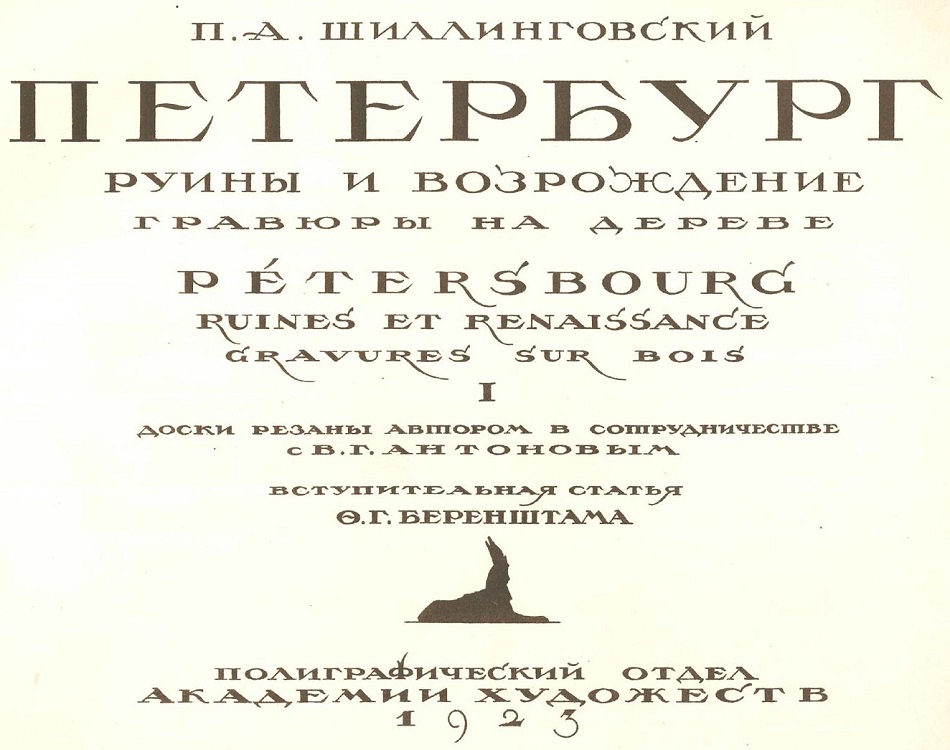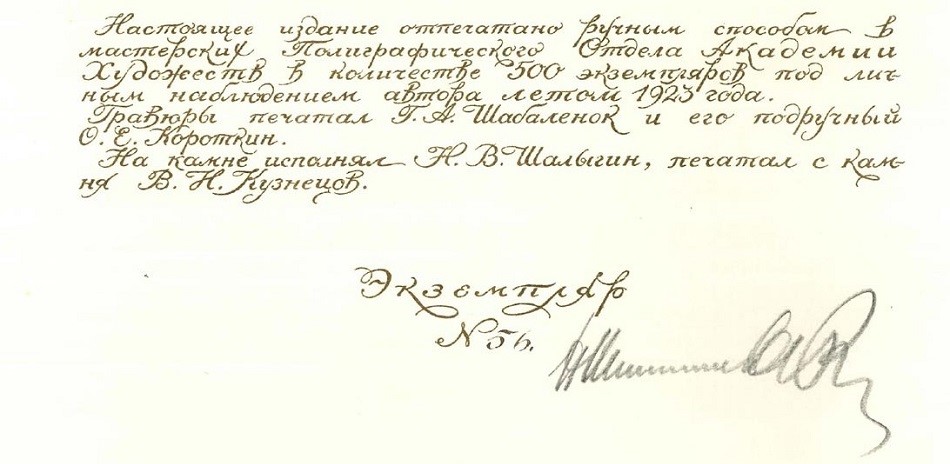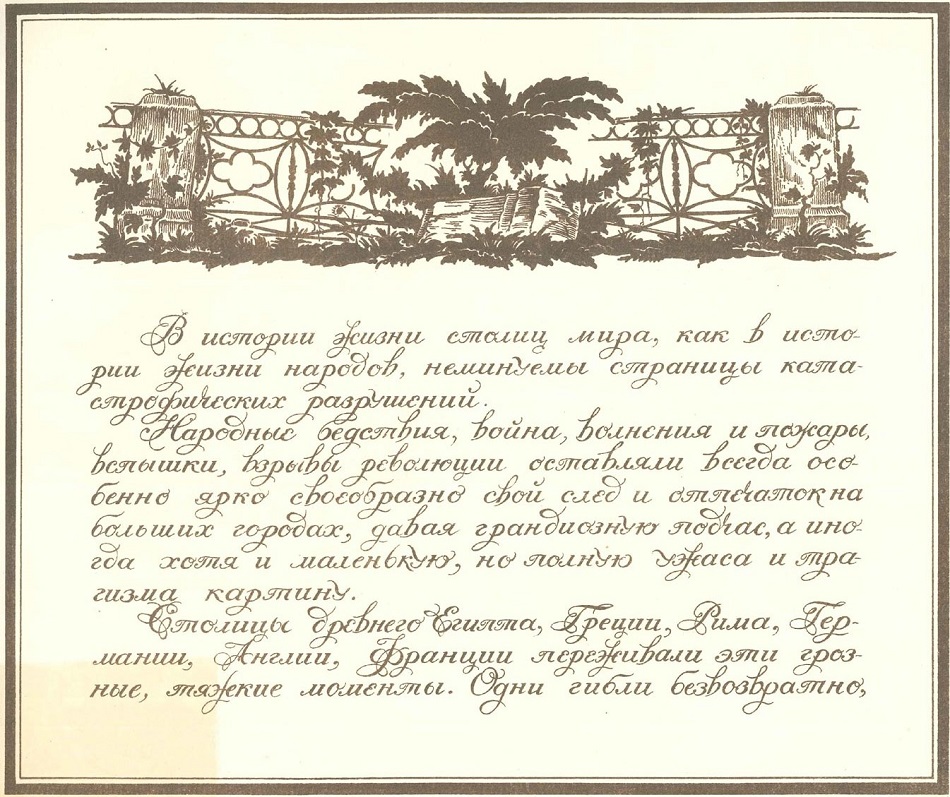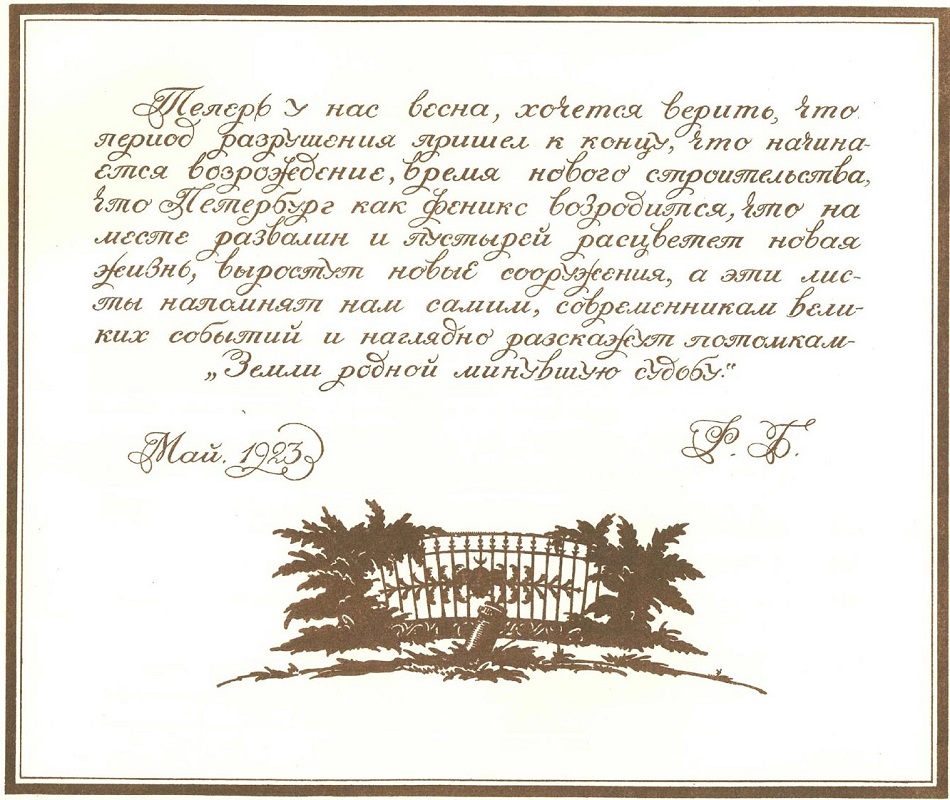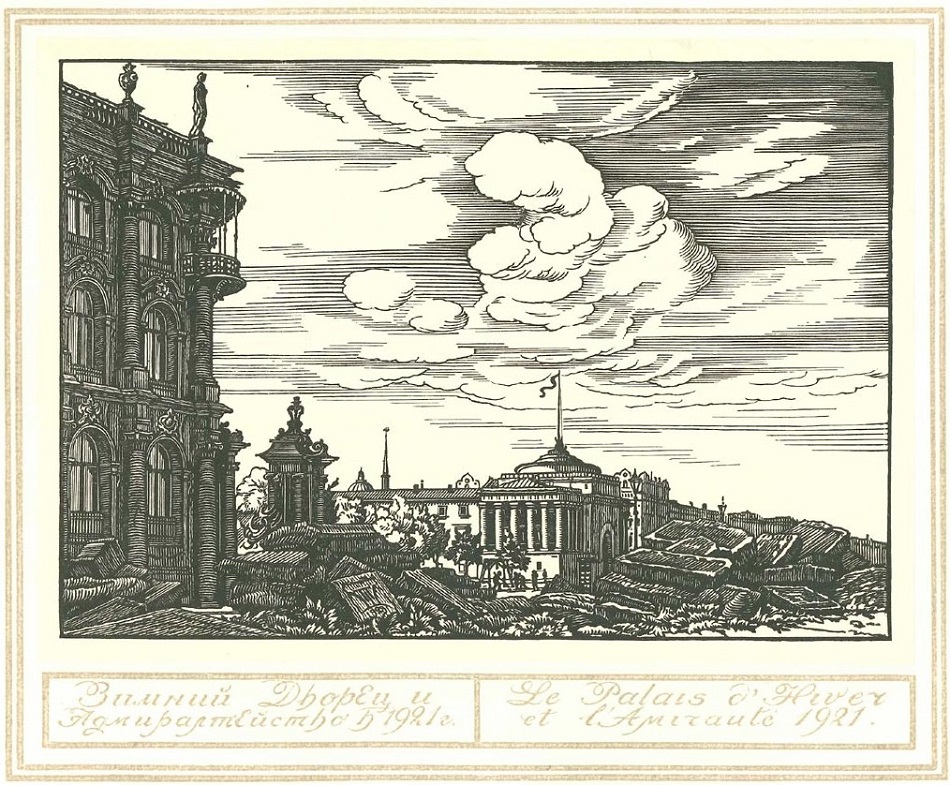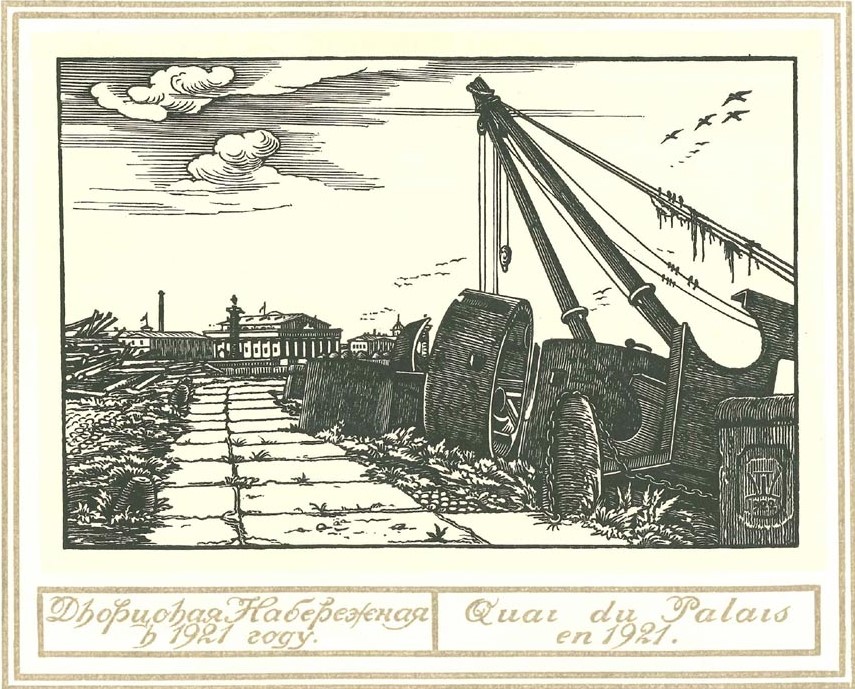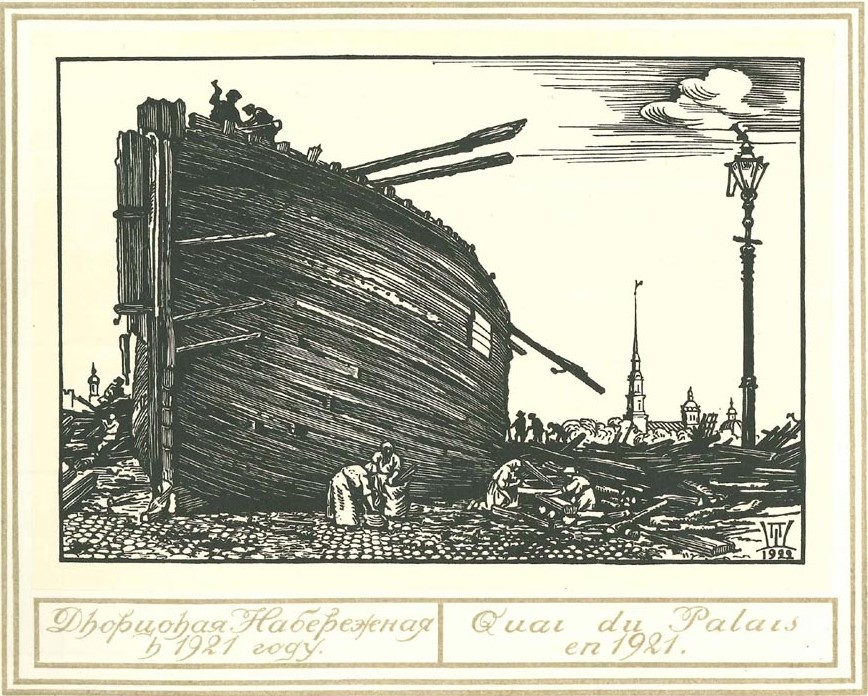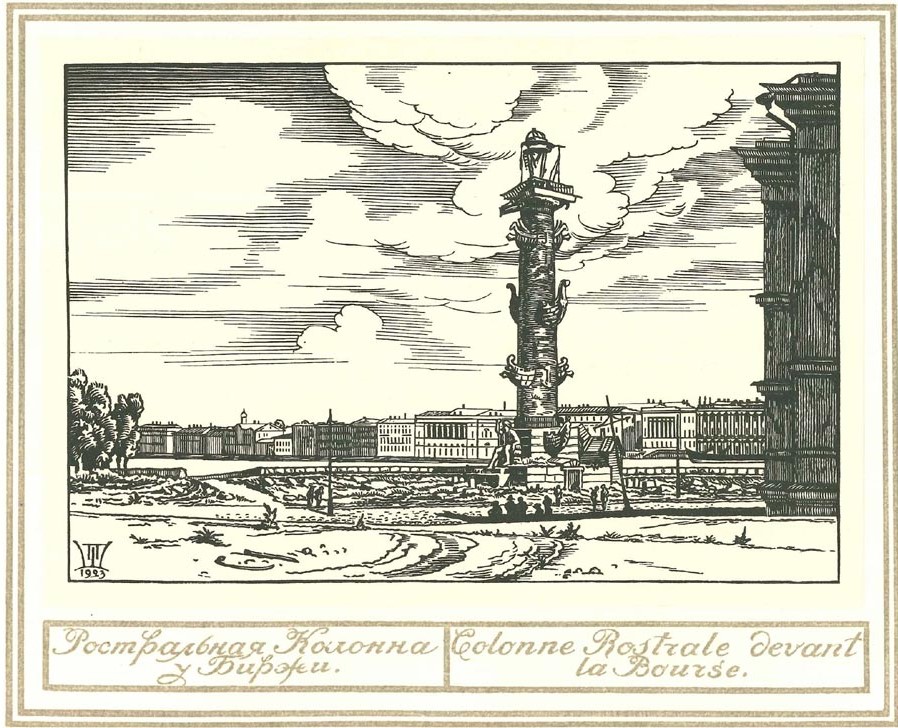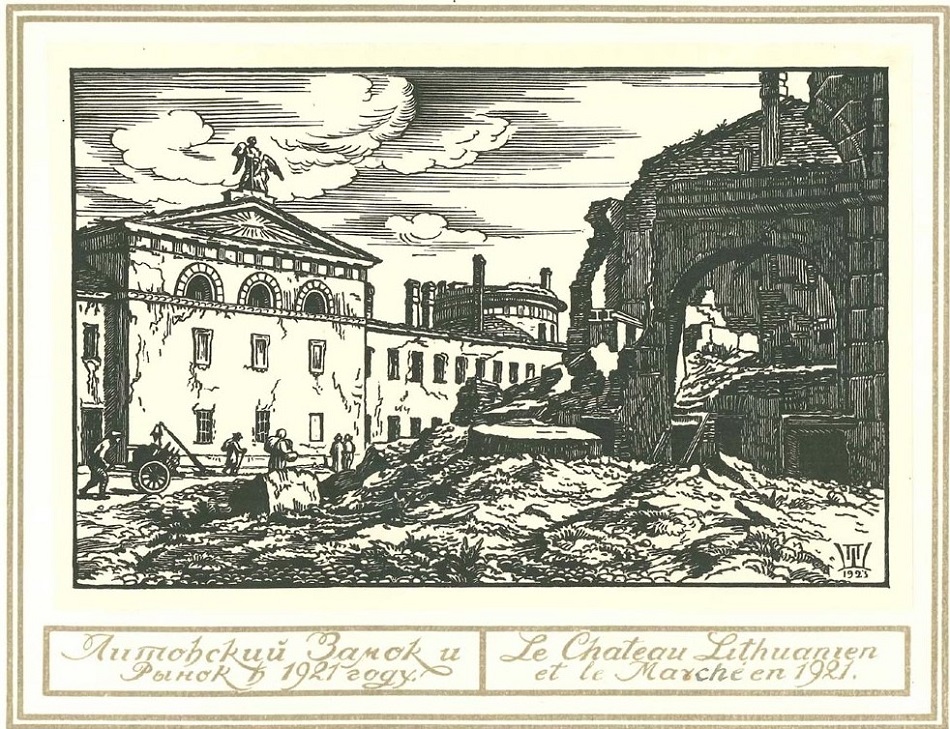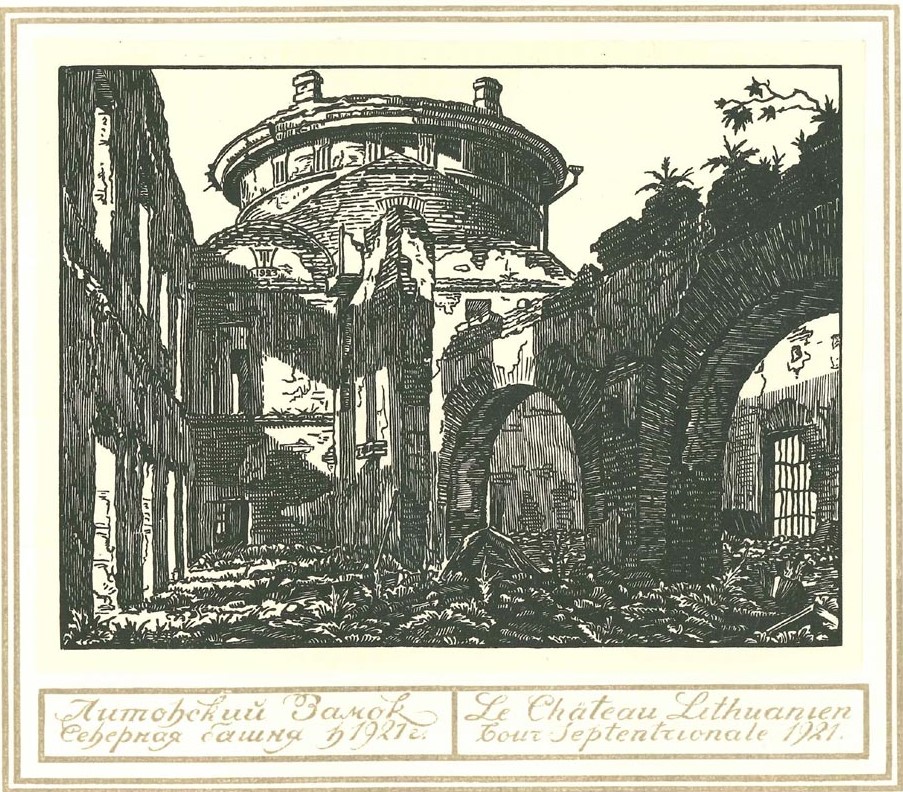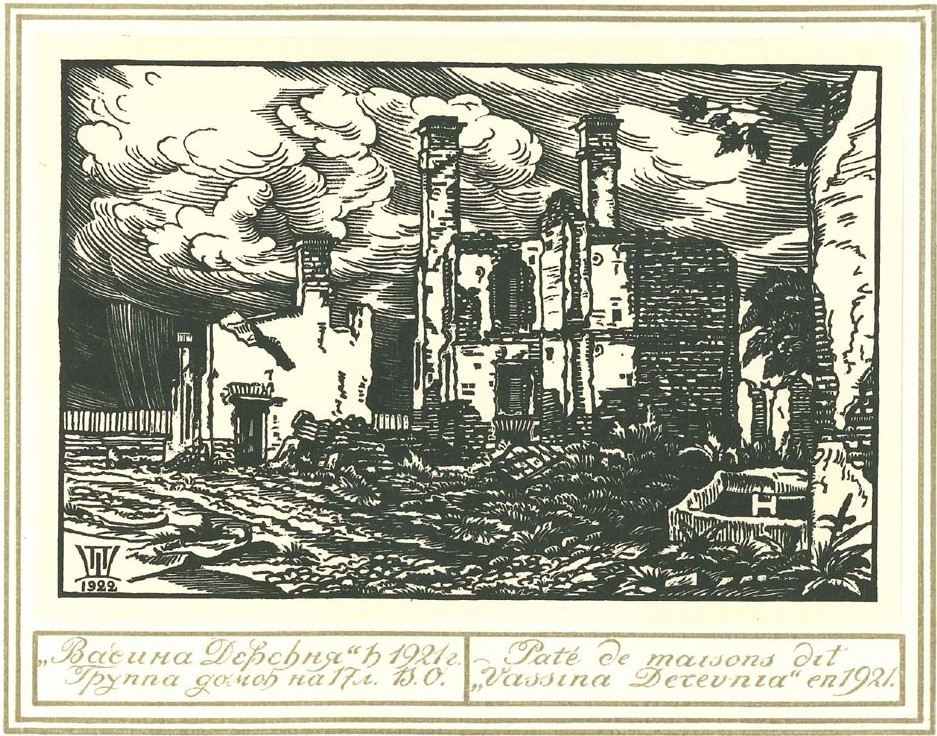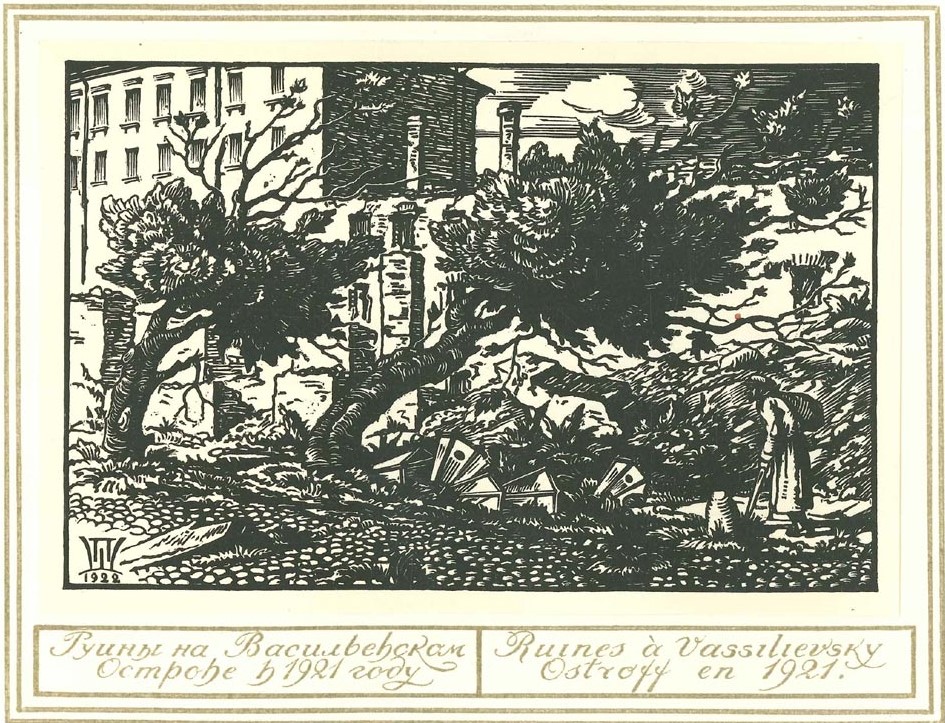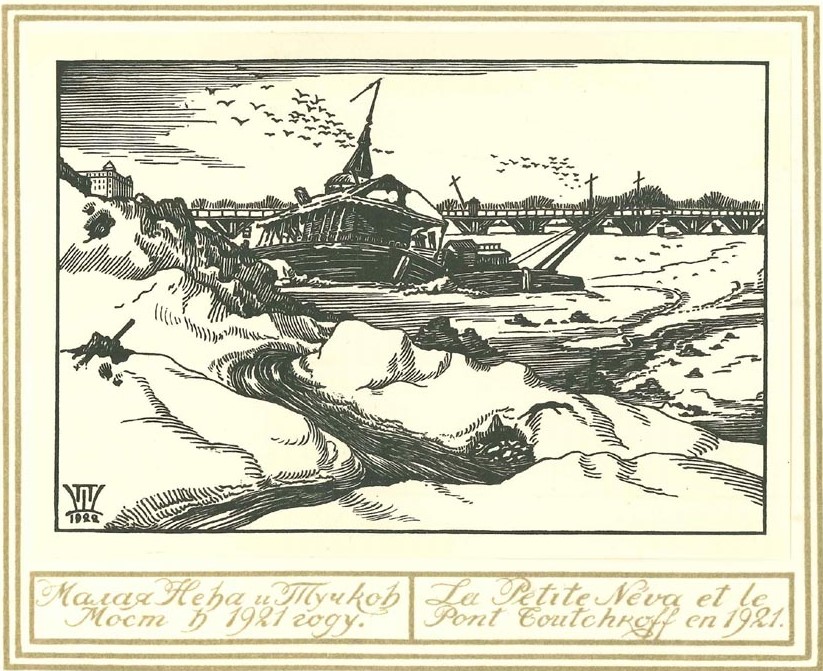 ---
Sources and links:
---
KD:
Considering that these sketches are dated between 1921 and 1923, the devastation is rather strange. As far as I understood, the ruins were attributed to the World War I. 1921-1923 Saint Petersburg ruined to the point presented, clearly was not a part of my education. I also have not seen any same date photographs to back up the above presented images. To be honest, these sketches remind me a mix of urban fires with some mud flood.
Where are the photographs matching these Shillingovsky woodcuts?