Apparently, we are not the only ones asking
questions
related to the population numbers. Over 200 years ago, we already had individuals trying to address this puzzle. It's hard to blame anyone questioning the narrative on this particular issue, because the official explanation makes very little to no sense.

Consequently, we get the following
(made up)
stats: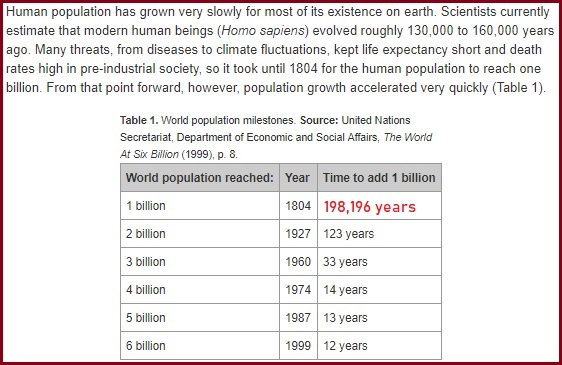 As you can see, we have this pseudo-scientific, but 100% official
"estimated"
data. Yup, the PTB want us to know that
(I thought it was a theory)
modern human beings, aka Homo Sapiens species, evolved between 130,000 and 200,000 years ago. Please forgive me for taking the liberty of adding 198,196 years to the above table. At the same time, how far from what we are being told is this number?
Please note, that the reasons contributing to such a long time required to get to 1 billion are listed as follows:
Many threats, from diseases to climate fluctuations, kept life expectancy short and death rates high.

KD: I'm pretty sure wars fall in between diseases and climate fluctuations.
We were brainwashed into believing this made up non-sense. Meanwhile, the PTB appear to be trying real hard to curb the growth of the human population in Africa, where many areas still live in these so-called
"pre-industrial"
conditions.
But, as you can see,

this is not how things really work...
I thought Africa was inundated with diseases, food shortages, poor medicine, wars, etc. Yet, these facts do not appear to affect the population growth rate.
27 of the world's
poorest countries
are in Sub-Saharan Africa. It is
blatantly obvious
that poor economy, food shortages, diseases, bad medicine, frequent wars, etc., are incapable of slowing down the population growth.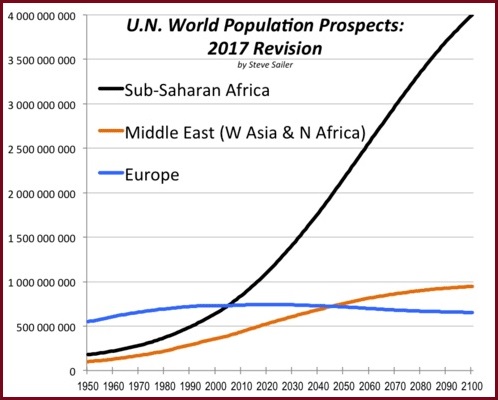 I do find such narrative related inconsistencies suspicious, and hope you do too. As we know, bullshit comes in many different shapes and forms, and the chart below is just one of them: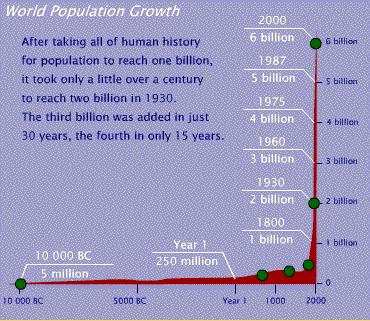 ---
Let's see what those, who came before us, had to say on the population related issues.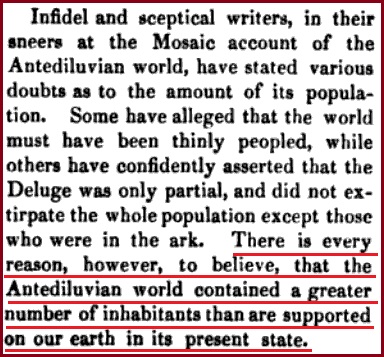 Here, we have the population table produced by
William Whiston (1667-1752)
. He was an English theologian, historian, and mathematician, a leading figure in the popularization of the ideas of Isaac Newton.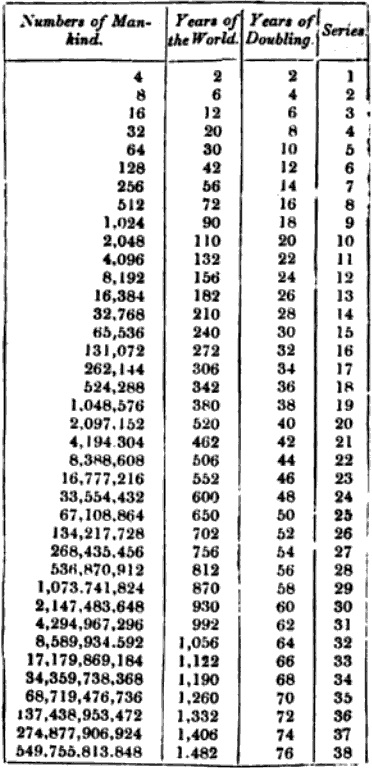 And the table below was, allegedly, authored by certain
Patrick Cockburn
(1678-1749).
The British Review, and London Critical Journal
(1822)
, has the following to contribute.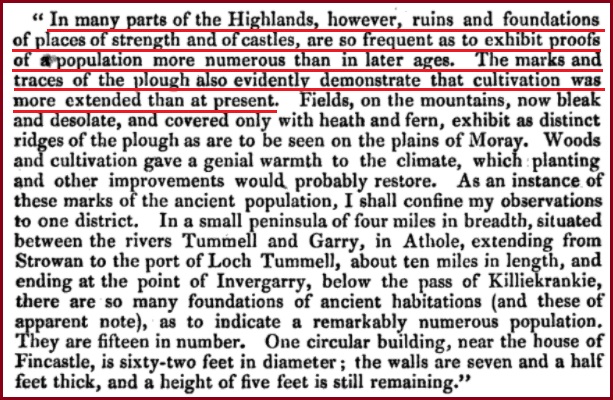 ​
Additionally,
volume 8 of of the Encyclopædia Metropolitana
(1849)
contains the following information.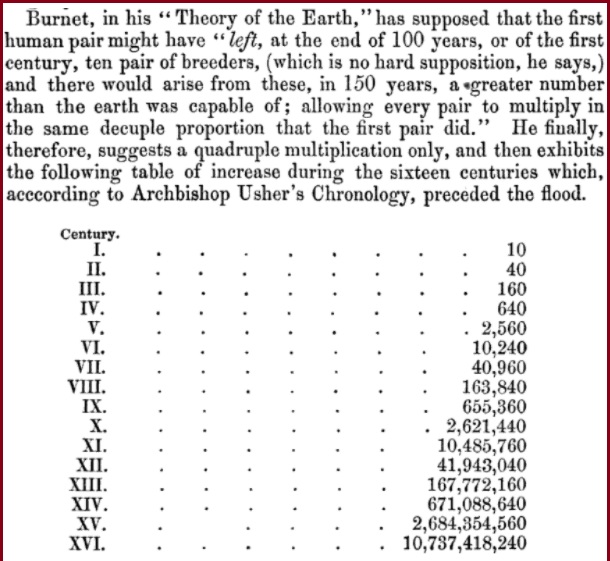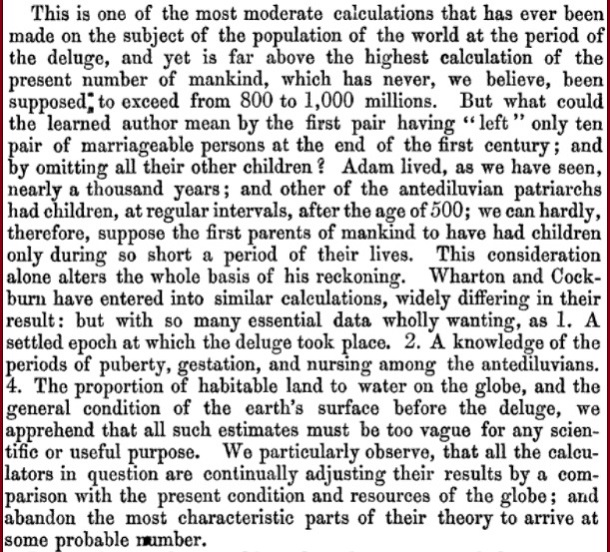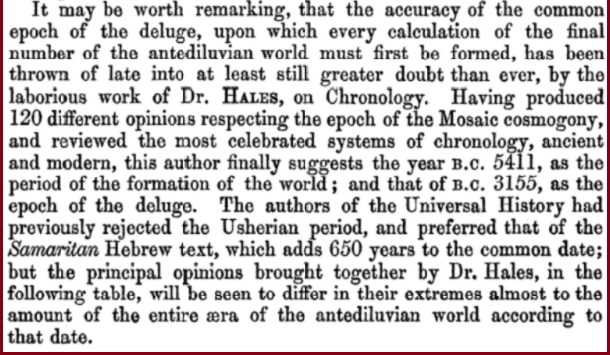 ---
KD:
Isn't it interesting that 18th/19th centuries scholars were attributing some of the ruins
(and cultivated lands)
to the times when human civilization was more numerous? If they were right... where did billions of people go?
Could it be that the proverbial "Noah's Flood" event happened only a few hundred years ago?