At the moment, I have no opinion on how, when and who built the Pyramids of Giza. I thought I had an opinion, but ended up taking a step back. I'm at square zero again. Yet, I do find this 14 year old video interesting and relevant.
Dudes are properly dressed up, but it's fairly obvious that this tech can/could be used whenever... today, tomorrow, 5k years ago.
---
Does the picture show an artificial or a natural stone? Scientists of the Geopolymer Institute have successfully manufactured and cast a re-agglomerated limestone.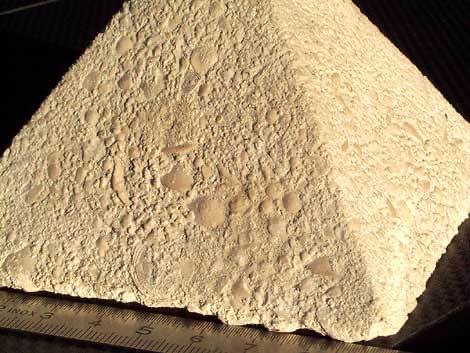 Links and sources: