James O'Donnell came from a family of substantial landowners. After receiving an elementary education, he left for Dublin, where he bound himself as an apprentice, probably to the famous Irish architect Francis Johnston. No trace of his stay in Dublin has been found except for the plans that he drew for a mausoleum in 1798. He is believed to have subsequently travelled all over Europe, with the exception of France, to study some of the finest architectural structures.
James O'Donnell

1774-1830
​
James O'Donnell (architect) - Wikipedia
Biography – O'DONNELL, JAMES – Volume VI (1821-1835)
In 1812, at the age of 38, O'Donnell migrated to the United States and took up residence in New York City, where he successfully practised as an architect. His major works in that city were the Bloomingdale Insane Asylum (1818–21, demolished c. 1892), the Fulton Market (1821–22, demolished 1936), and Christ Church (1822–23, destroyed by fire 1847). O'Donnell took his inspiration for the last building from the neo-Gothic style, which he favoured throughout his career. In 1817, he was elected to the American Academy of the Fine Arts in New York.
O'Donnell moved to Montreal to build the
Notre-Dame Basilica
from 1823-1829.
Notre-Dame de Montréal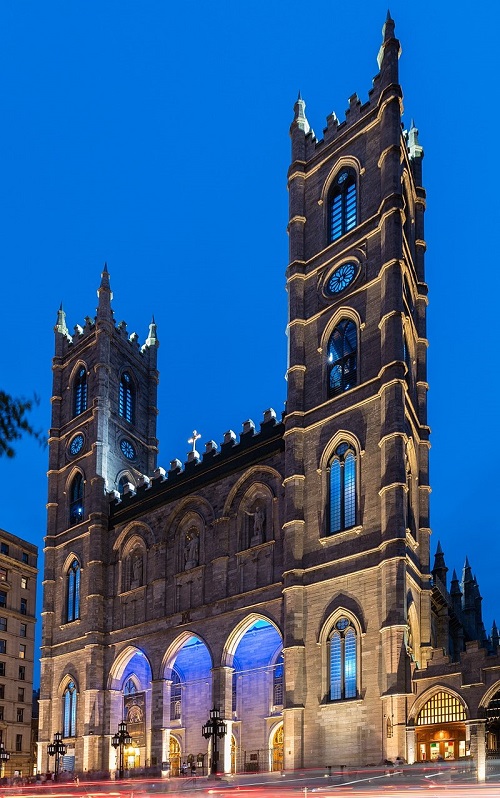 Notre-Dame Basilica (Montreal) - Wikipedia
​
---
KD:
Interesting guy this James O'Donnell was. His educational bio, and achievements are super-cool too:
probably
he is believed to...
no trace of his stay
demolished
demolished
destroyed by fire
Notre-Dame de Montréal
Those 19th century architects do not seize to amaze with the lack of any pertinent info. I guess nobody even bothered to make a few sketches of this guy's face.