Joined

Oct 29, 2020
Messages

1,142
Reaction score

4,111
0.00 star(s)
Rating: 0.00/5 0 Votes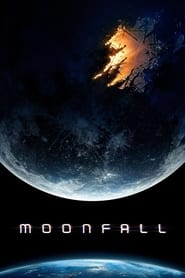 Title:
Moonfall (2022)
Tagline: Humanity will face the dark side of the Moon.
Genre: Science Fiction, Adventure, Action
Director: Roland Emmerich
Cast: Halle Berry, Patrick Wilson, John Bradley, Charlie Plummer, Yu Wenwen, Michael Peña, Donald Sutherland, Eme Ikwuakor, Carolina Bartczak, Zayn Maloney, Ava Weiss, Hazel Nugent, Chris Sandiford, Jonathan Silver, Stephen Bogaert, Maxim Roy, Azriel Dalman, Achilles Montes-Vamvas, Ryan Bommarito, Kathleen Fee, Frank Schorpion, Sebastian Pigott, Jaa Smith-Johnson, Adam LeBlanc, Katy Breier, Kyle Gatehouse, Tyrone Benskin, Josh Cruddas, Gerardo Lo Dico, Krista Marchand
Release: 2022-02-03
Runtime: 130
Plot:
A mysterious force knocks the moon from its orbit around Earth and sends it hurtling on a collision course with life as we know it.
---
That was actually a pretty interesting movie. Of course, there is more and it's
2030
related.