These images were e-mailed to me via links to this
interesting website, and
this one
.
It has some mud flood related photographs pertaining to Kansas City, accompanied by a BS narrative. They sure did remove a lot of dirt around 1870s. Correct me if I'm wrong, but it appears to be more than 20 feet from the top to the ledge these two are standing on. If we factor in the drop, we are talking about approximately 25 feet of dirt which buried the building(s) they are standing next to.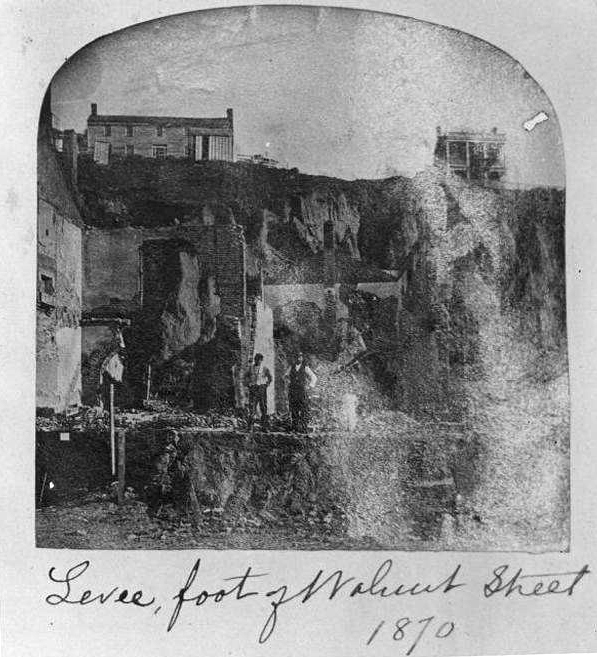 Early view of riverfront area with levee at the foot of Walnut Street.
​
And if the below image is really representative of 1886, than there is something seriously wrong when you factor in this article here:
19th Century: Tunnel Boring Machines
​
In the mid-19th century, Kansas City was often referred to as 'Gully Town' because of the deep trenches dug into the high bluffs that used to surround the Missouri River. The underlying limestone bedrock provided a much more stable foundation on which to build.
"In addition to the buildings that you see there during early development, you also see the street grading that went on to level out the early city," Wells says. "The city had earned the nickname 'Gully Town' prior to this grading, due to all the ravines and valleys that stood in the way of any significant development." - source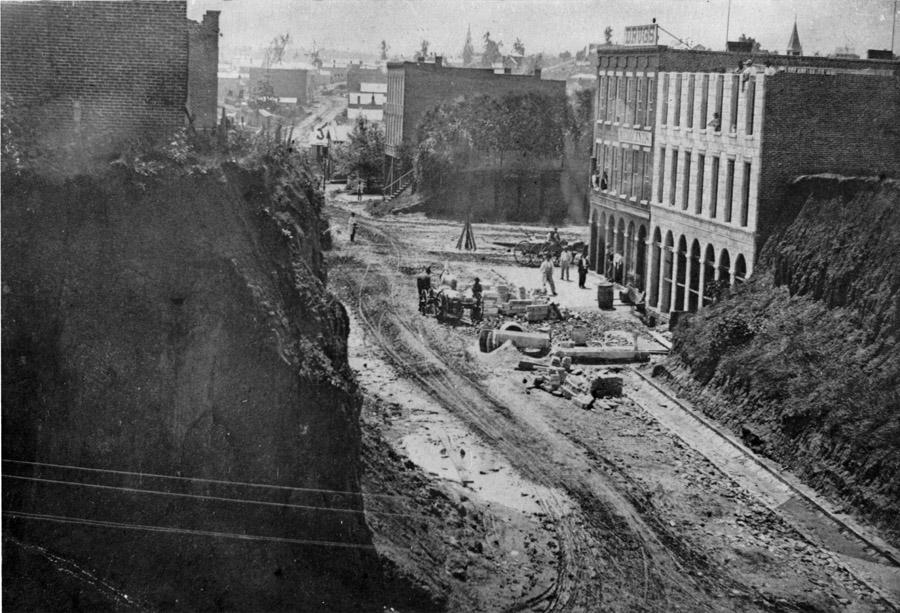 How the Irish Laid the Groundwork for Downtown Kansas City
Photo Vending Machines Explore More Than 100 Years Of Kansas City History
---
Additional info:
KD:
Things are interesting indeed...