The most prominent feature of the
Queretaro city
is its enormous aqueduct, consisting of seventy four arches, each twenty meters wide with a total extension of 1,280 meters and an average height of twenty three meters (~75 feet). It was built by the Marquis
Juan Antonio de Urrutia y Arana
between 1726 and 1738 at the request of the nuns of the Santa Clara Convent to bring water to the residents of the city from La Cañada. Most of the rest of Querétaro's notable sites are located in the historic center, which is pedestrian-friendly and filled with colonial architecture.
The Aqueduct at Queretaro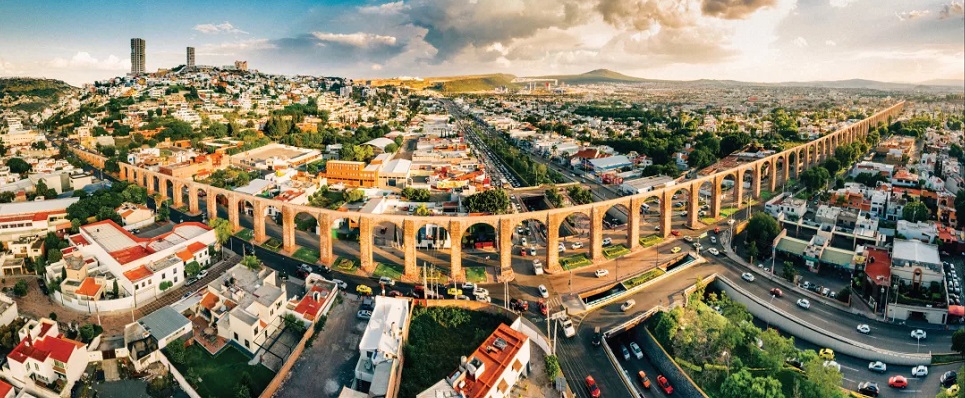 1897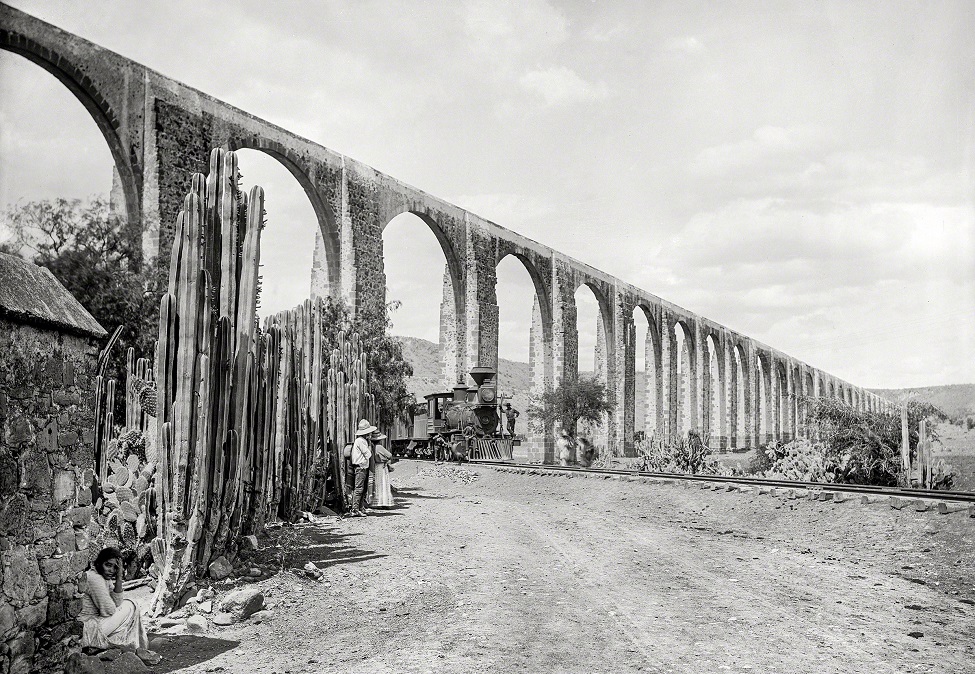 Source
​
We are told that this 75 ft tall and 4,199 ft long structure was built for the purposes of supplying the city of Queretaro with water. But was it really what it was built for?
The below images are just an example of similar structures used for transportation, just like the above Queretaro Aqueduct is just one of the alleged water supply structures. Obviously, both look very similar.
Kangra Valley Railway
Some Railroad Bridge
​
KD:
What do you think the true purpose of these "aqueducts" was? Were they made for the water supply purposes or for something else?
I have ancient transportation in mind.
We know what historians claim, but... who really constructed these, and ones similar to these?