What If the Mappa Mundi Is the True Map of the World Hypothesis


Ch. 1: Preface/Introduction
​
We are all here because we have likely realized something isn't quite right when it comes to how reality is presented to us. Like many of you, I believe maps hold a critical key in helping us to decipher our past. Knowing this, I dove into the world of ancient maps, specifically the Mappa Mundis, around 7 years ago. These articles are the journey of my coincidental discoveries. In my mind, I am a "least of these" voice in the wind that could be gone tomorrow, happy to be worth just Seven Sparrows in YHWH's eyes, and I hope my speaking about them will bring Him glory in some form or another.
I am not an "expert" in any way, nor am I by any means stating anything as fact yet
, but rather pointing out patterns and inconsistencies that ultimately helped put together my insanely-out-of-the-box hypothesis: "What If the Mappa Mundi is the True Map of the World?"
There was just something so familiar about the Mappa Mundi but I had not clue what.. until one day, after gazing upon the maps for the hundredth time, particularly the
Ravenna Mappa Mundi
, it finally stood out - even though it had been before my face a hundred times before. I am quite looking forward to the constructive feedback from the knowledge base that is here and am quite certain that there are more gems from the minds of those on this site concerning this train of thought once these glasses are passed on to you. Also to note here, I am most definitely
not
looking for "the official history says this" comebacks because, in my opinion, all of that is propaganda created to keep the already-conquered people enslaved. If looking at the world from a different perspective triggers you, you may want to skip this one.
Please be patient as this article series may seem all over the place sometimes - because that is the point.
We will indeed try to tie together seemingly unrelated factors that are actually all still relevant pieces of the puzzle, as the point of all this *is* to look at the entire puzzle from a bird's eye view - a panoramic, big picture perspective.. Otherwise it just won't make any sense. While it is great to be an expert on say the hand or the eye, what good is it if you forget about the rest of the body?
As far as these posts are concerned,
everything mentioned here is to illustrate or provide evidence as to why the Mappa Mundi frame of mind *might* potentially be the correct one,
because you will soon need a big donkey basket to contain all the coincidences I hope to bring to your awareness. Because of the nature of this topic, this has essentially become a sort of "Theory of Everything" set of posts, as it is indeed a perspective most people have likely not legitimately considered because of how absurd it sounds... So while there will be documentation and references where relevant, there will also be a decent amount of explanation to questions that have come up along the way, either from my own mind or from others.
I understand this is going to be way out there for many, but remember.. the whole point is to "get out of the box."
There were many times I thought to walk away from my research thinking it was probably a waste of time, but every time on the way out the door I would come across a gem in the most unexpected of places, or a stranger would actually ask me to please continue my thesis... So.. Here I still am.
I don't expect them to be read in one sitting. However, I pray that this is at least an entertaining read, as since my own little awakening
I have indeed read many books which would have been considered Scripture in the not too distant past; I feel the result has been many of the blanks concerning some crucial details of world affairs being filled in concerning the Scriptural perspective, praise YHWH
. This is a big deal because I used to despise reading Scripture...
So when I say "I read them", it is not to boast but to simply state that I HAVE read them in their entirety to understand the contexts and have formulated my hypothesis with the pieces I found within.
If you would like to know which books these are, they are listed at the end of these posts. I am indeed trying to use Scripture and what
used
to be considered Scripture in the past, as a standard in trying to piece things together.
When it comes to world-view, I am a post-Christian, almost-turned atheist, miraculously turned Messianic Natsarim
(Hebrew for: people of the branches.. There likely are dual storylines for what the term "Na zi" could have meant).
In the darkness of the abyss, I learned that Satan and the Fallen Ones were real, but that realization also made me realize that if Satan is real.... then so is God, YHWH the Creator.
If witches and warlocks burn pages of Scripture during rituals, use YHWH's name for spells, and the throne of the "British Royals" contain Jacob's Pillow stone to rest their behinds on... surely the whole thing is more than mere fables and myths.
Knowing that many people these days also enjoy video-documentaries, I attempted to make one, and eventually sequels as well.
They did better than I thought they would, though Ytube was definitely ever faithful in making sure to shadow ban, age restrict, delete views, subs, was
even blocked worldwide for a time
; I kid you not, some of my videos had more views on the first day than they do now.. This was an odd compliment of sorts, and it helps me know what "they" don't like. The initial video was made with a big picture perspective, structured in a way that will hopefully help even those just beginning to wake up to be able to follow the trail.
As I don't want the main aspect of this content to be spoiled for the reader, it will be at the end of the series of posts for those interested.
It is about time I remake the video since my hypothesis has evolved since then; luckily those of you reading this article will get to read those newer developments.
In the past
when posting on other general or conspiracy theory boards concerning anything with potential intellectual relevance,
I found I was taken more seriously with fewer distractions when I had portrayed myself as a male.
I did not replicate my usual procedure this time
as my voice is, well, as heard in the videos - while this may
still
be irritating to some, I'm sorry I cannot change anything about that. It had to be done, as I myself can't stand the robotic voice especially for a longer video, so hopefully it is at the very least better than the auto voice...hopefully lol.
Forgive me for any patchy English, being raised bilingual has both pros and cons for sure.
Well... Here we go.
The Beginning of the Journey: The Spark that Ignited a Wildfire
I was led to the exploration of this topic when
an internet presence by the name of 'sean'
had posted a peculiar series of posts called "The Apple is the Aether" on Flat Earth Truth Forums, which was eventually taken down after censorship ramped up. In these posts, sean not only presented his intellectual superiority as I could hardly even understand his writings at first.. But I believe YHWH kept bringing me back to his posts to reread them over and over until they made sense to my little mind.
The critical statements that 'sean' would make would ignite the spark that lead me on my own map quest are here below (bold italics his, opinion mine)
:
-Every country as we know it today used to be something else. It may sound like common sense, but do we truly understand the implications of this?
-Joseph of the Bible was buried in "Phoenicia, Arizona." Purposely misspelling the location as Phoenix, of which he was referring to "x marks the spot for CIA." Here he mentions the research done by G. E. Kinkaid of the burial chambers found in the Grand Canyon. Clearly this area does appear as if it has been destroyed by... something. We must keep in mind that Sodom and Gomorrah were not the only places to go through a supernatural destruction per Deut. 29:23 and Jeremiah 49:18; if you read Ezekiel 25 you will find that many places were on schedule for destruction of their own due to their smites against the Creator of all.
-China now is where Ancient India used to be. Notice the appearance of "China" on most world maps is a rather recent phenomenon.
-If one is looking for Noah's Ark, they should be looking on Pike's Peak. Not sure what I think of this one yet, but am certain there are plenty of mountains in the vicinity that could be holding a secret.
-Modern Saudi Arabia was founded on September 23, 1932. Now that is quite recent in the grand scheme of things - so we know it is NOT the biblical Arabia. This is critical for this hypothesis and we must remove from our minds Hollywood's attempt to program our minds when it comes to how certain locations AND peoples appeared, both topographically and culturally.
-Chinese civilization is 5000 years old yet it's pyramids contain 3000 year old Aryan mummies... A potential answer to this enigma, in Deuteronomy 28 it states that one of the curses for sins of spiritual adultery against the Creator was: "You shall be conquered by a foreign people." This consequence is *not* limited to just white people doing the punishing.
-Columbus carried with him Zacuto's Hebrew navigation charts. So Columbus "finds" a "new" land... already inhabited. What a paradox. And, whatever these navigation charts 'sean' mentioned were, were apparently Hebrew in origin. And how ironic that some of these people in this "new land" happened to know things that only Hebrews were acclaimed to know, such as YHWH's name, Scriptural feast days, knowing how to read the skies, which were all traits of the Hebrews. Note, at this point in time I do *not* hold a view that Israel/Yasharel was of only one particular race *after* they were established in ancient times - as even in Scripture there are protocols of how one, who was of a different nation, could join themselves to Israel/Yasharel; as also stated in Isaiah 56, anyone is welcome to the Creator of Life's table if one follows His Ways. However.. I also do believe that as far as prophecy is concerned, what happened to the Original Tribes of Yasharel and trying to track them down does come in to play. If you keep reading you will eventually see these details. Oh and yes, thanks to the research of others such as Dr. Stephen Pidgeon, Yasharel is what I have come to believe is the more accurate name for Israel, as the latter has some serious double speak at play. Anyway, was Columbus' mission truly to better the lives of other people and bring them a religion that the natives ironically already knew more foundational details about to begin with? Or... Was his real mission to bring upon them a god of death initiated by a series of holocausts that dwarf the only holocaust we are allowed to acknowledge in this day and age? His name does break down into meaning "bearer of the christ Columbia," note that the term 'christ' is a term that can be applied to many, similar to the term 'man', 'god', or 'lord' does not necessarily equal to calling on a specific one by an actual name. In the case of Christopher Columbus' name, the christ being mentioned appears to be Columbia... By the way, is there anyone who has any kind of ancestry tie they know of to those who were on this voyage with Columbus? Or the Pilgrim's? Or were these also dramatized stories that are meant to give us a pseudo-culture that will one day replace what we know of our genuine identities?
-Phoenician language is a subgroup to the Canaanites language - closest living language is Hebrew (does not specify if modern or paleo). It is helpful to note, that the Canaanites were directly stemmed from Canaan, the grandson of Ham, who was cursed for his lewd behavior towards Noah after the Flood. We will expound on this later on. Via the research of others, the Phoenicians, Canaanites, and the Punic Carthaginians, were essentially the same people from the same root. "In spite of the cosmopolitan character of its empire, Carthage's culture and identity remained rooted in its Phoenician-Canaanite heritage, albeit a localized variety known as Punic." Important to note, is that the Yasharelites were explicitly commanded *not* to mix with these people.. An idea indeed taboo in this day and age but the point is to get out of the box and we will go there. Disclaimer Note: Anything I happen to say about race is not to demean anyone of any group; I myself being a mixed race individual, I am already a nobody to racial purists out there so there is nothing in it for me. So indeed anything said here is not meant to attack anyone, and I praise YHWH that I personally have been surrounded by good high-frequency people from every race... However, we *must* be able to see reality as it is for ANY step towards recovery being made.
-Greenland is Ancient Sri Lanka/Taprobane. Notice how even the word 'Taprobane' isn't even recognized by autocorrect as a legitimate word. Same thing for 'Tartaria', 'Natsarim', 'Yahusha', 'Yasharel'...
-Puerto Rico is really the island of Crete.
-America is Ancient Syria. This is ironically one of the easier-to-accept concepts to most people on a similar quest for truth, however, they are forgetting to factor in one critical detail when it comes to how and where YHWH divided the lands amongst Noah's sons and what that actually entails we will get into as well.
-Atlantic Ocean is really the Red Sea
-Wherever Israel was before, it is most definitely *not* the tiny strip of land they claim it is now.
These phenomenal points made by 'sean' indeed were the initial statements that really made me start thinking and asking bigger questions that critique the mainstream mindset regarding maps. So... If you're still out there somewhere, thank you, sean.
One might ask: "What Benefit is There to Look into Such Archaic Maps?"
Honestly, when it concerns critical lands of significance, the implications could be astronomical in understanding who we are
. I would like to submit that the devil and his minions would use, indeed have already been using, this deception for the ultimate massacre plan against the Remnant and the Ancient Peoples of the Old World. To understand what is going on, we must first understand who we are - and this identity is oftentimes tied to the land.
Out of All Maps, Why the Mappa Mundi?
When it comes to maps, the selection is endless when it comes to unique designs. I do think it possible that the more peculiar looking maps "discovered recently" were potentially put out there to present an aspect of truth but are not entirely true.
When considering trying to get back to the truth, it appears the pattern of "going back to the ancient ways" is applicable in more ways that one, including which maps are likely to be the more accurate portrayal of truth.
The critical delineation is the year the maps were acclaimed to be published. If it is post 1500s, even a bit before, the propaganda machine is already awake and running. I have yet to find any other world map style that is both as old and consistent than the Mappa Mundi style, as some of them with this layout, such as the Anaximander Mappa Mundi, clocks in at around 500-600 BC; another honorable mention is the Jisidor Mappa Mundi which is, surprise surprise, kept at the Vatican.
​
Now I am neither a globe earther or a flat earther at this point though it is clear which one is accepted thought and which is not. One thing is for certain, seeing that almost every culture in the past believed the earth was flat they would have never been susceptible to the "we come from a planet far far away" alien mantra.. Regardless, I am of the opinion that the Mappa Mundi style likely assumes a flat earth because of it's design matching a circle such as is stated here:
Etymologiae
, chapter 14, de terra et partibus (translation) [emphasis mine]:
The [inhabited] mass of solid land is called round after the roundness of a circle, because it is like a wheel [...] Because of this, the Ocean flowing around it is contained in a circular limit, and it is divided in three parts, one part being called Asia, the second Europe, and the third Africa.
Based on the quote above, it is my curious question that perhaps the Native American lore of the Turtle Island concept was actually supposed to apply to the livable land on earth in it's entirety, being that the quote above states the
entire land mass is a circle
-
essentially a large island
.

Regardless, it is for certain that there has been very obvious intent to grow away from this circular land perspective that overtook modern history over the past few centuries in the same pattern that the history taught to us now is likely more inaccurate than ever before.
The crazy part is,
the Mappa Mundi *was* considered the map of the entire earth at the time, the name "Mappa Mundi" itself means 'world map.'
Do you really believe they had less access to the earth than we do now? "Oh but that was only representing the old world, we then discovered the new." Well, don't we ourselves claim that we are of the Old World?
Are we not the remnant of the Old World Order resisting the New World Order? Then to figure out who we are, we must return to how the people of the old world order, our ancestors, actually saw the world,
without being distracted by the clown show..
Despite the initial donkey kick reaction you may feel emotionally, keep in mind that unless one can absolutely prove without a doubt exactly what piece of land one is driving through, or which body of water one is flying over while watching movies sip on a drink and eat some snacks or take a nice nap... it is literally a journey of blind belief.
When it comes to location, we are only going off of "their" say so for the past three to four generations or so (ironically the same time frame of the curse placed on those who lived against the Creator of Life).
All transportation methods are controlled by them... "guaranteed accurate" by GPS. Another thing to keep in mind is that the land available on the Mappa Mundi format would actually be much greater, a harsh awakening to us as this is very contrary to our programming that everything possible to know has been known.
We are indeed the opposite of what we've been told - *not* the epitome of greatness, but a conquered and (happily) enslaved people with an absolutely chronic level of Stockholm's syndrome, who have been programmed to believe we are free
... Ironically we probably are on the verge of entering into, quite potentially, an irreversible version of slavery only redeemable by an act of YHWH Himself.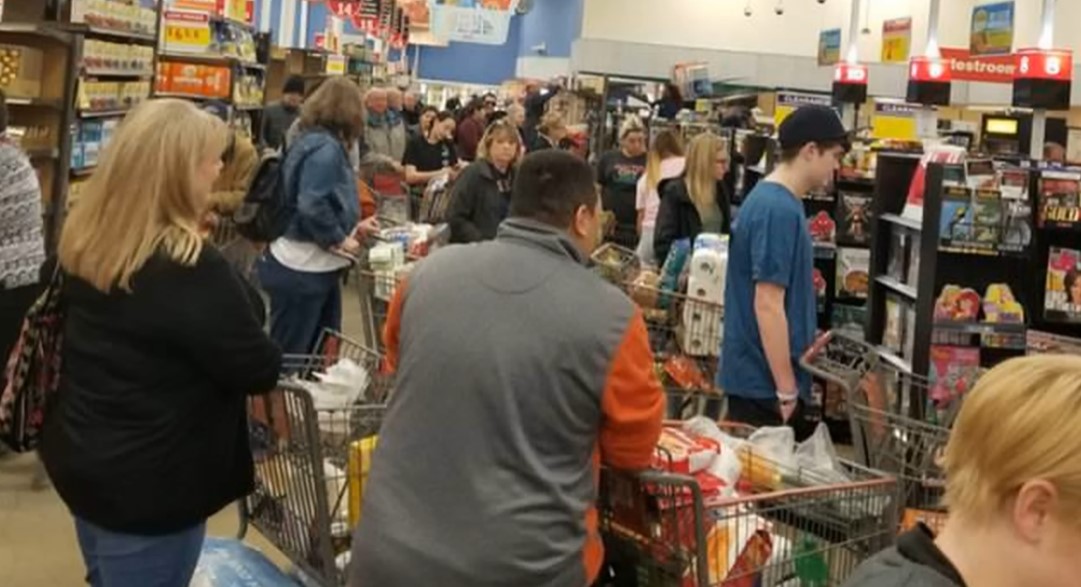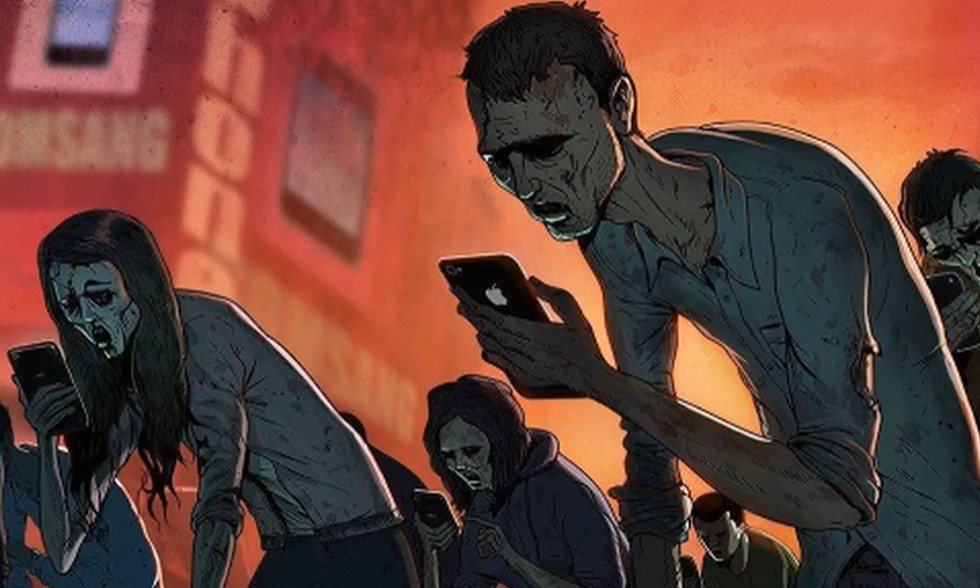 "Sparrow, you are crazy to even consider such a thing!"
Indeed it is a preposterous question, but
having been an ignorant sheep myself for a good many years I do think that if we are lied to in nearly every other avenue of our existence then it is highly worth considering to at least ask the question and see what puzzle pieces may come together
. It does indeed appear that we are in the throes of rampant falsehood right now, so
knowing that false is glorified and worshipped whilst truth is mocked and belittled at this current point in time - then it's the mocked and belittled camp we need to secretly explore during the night...
"No way, Sparrow, I fly on planes all the time and I remember looking out the window and I was flying over the Gulf of Mexico!"
First off, how do you
know
that was the Gulf of Mexico?
You indeed saw a body of water of some kind meeting land, but do you really know it was the Gulf of Mexico? How do you know it wasn't the Caspian Sea?
Other than the very primitive CGI map in front of our seats that "proves" we are where they want us to think we are, what other proof did you see that you were indeed over the Gulf of Mexico?
Guaranteed most people, myself included, while giving the commemorative glance out the window, will promptly return to their distraction at hand, whether it be work, sleep, music, a movie...because "we are in good hands".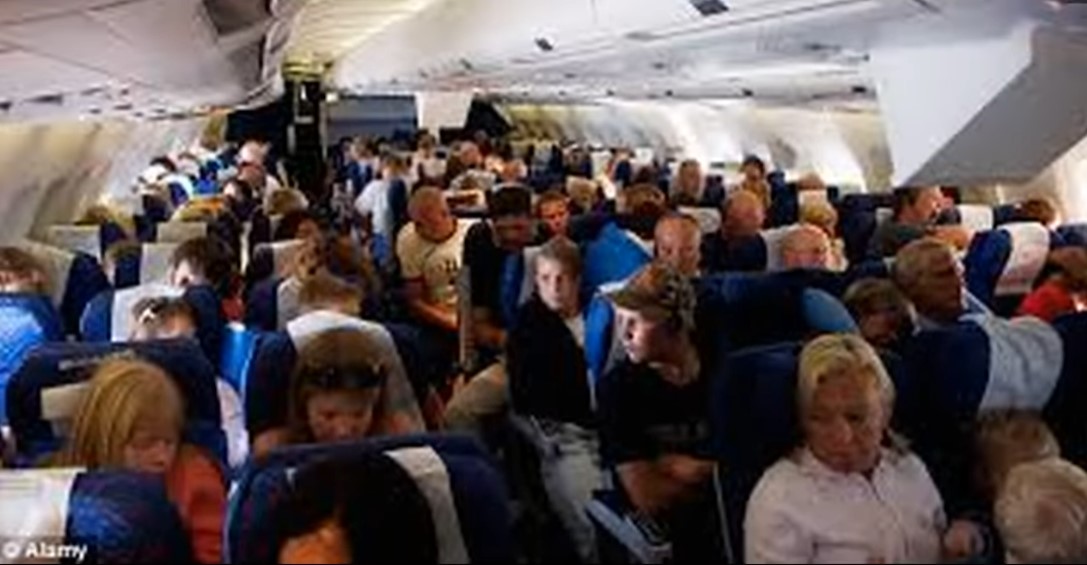 ​
"That would be a conspiracy way too grand to accomplish!"
A curious document called the
Secret Covenant
, thankfully still surviving on the internet thanks to many who had saved it, details this concept. Feel free to read the full thing for yourself, and notice how it seems to be telling us exactly what is going on in the world today. It starts out sounding like a political document, until after reading further one will eventually come to find that it is an oath written by the ones "from heaven to earth came" and that it will be a conspiracy slowly and meticulously brought about, so grand that those who see it will be considered insane by the others. Considering the implications of this document, I would imagine whoever released it into the digital ocean risked their life to do so and is no longer with us.
. . .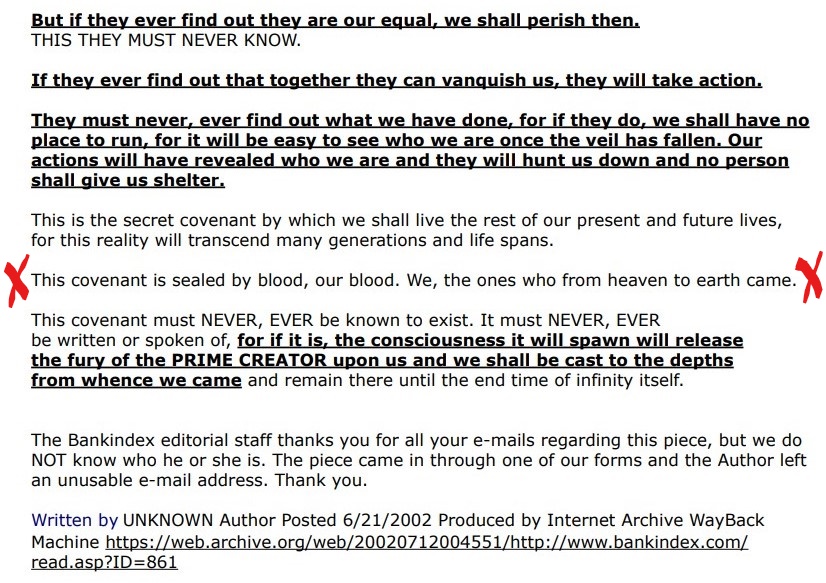 ​
In the next post we will get into the geographical anomalies that first grabbed my attention on the Mappa Mundis, and other factors that would help make this grand illusion work. Please remember that I am not necessarily stating that anything I say is fact quite yet, but am rather sharing with you some perspective.
Thank you,
Sparrow the AinuGeisha
Last edited: