I just keep on wondering what could have been going through the heads of those 1868 Virginia people who figured that this pyramid had something to do with the Confederate soldiers, or their cause. Following this logic, this pyramid could be a monument to just about anything. By the way,
it doesn't look like they really cared
about this monument in 1870s. Any thoughts on all of this?
This famed 90-foot pyramid stands as a monument to the 18,000 Confederate soldiers buried in Hollywood Cemetery. Made entirely from large blocks of James River granite, the pyramid was created through the efforts of the women of the Hollywood Memorial Association who tended the graves of the Confederate dead after the Civil War. They worked together to raise over $18,000 and commissioned the help of engineer Charles Henry Dimmock to design the pyramid.
It took a year to build the monument which stands overlooking the Soldiers' Section of the cemetery. The cornerstone was laid on December 3, 1868 and it was dedicated on November 8, 1869.
The thing is huge, by the way. See that little dude next to it?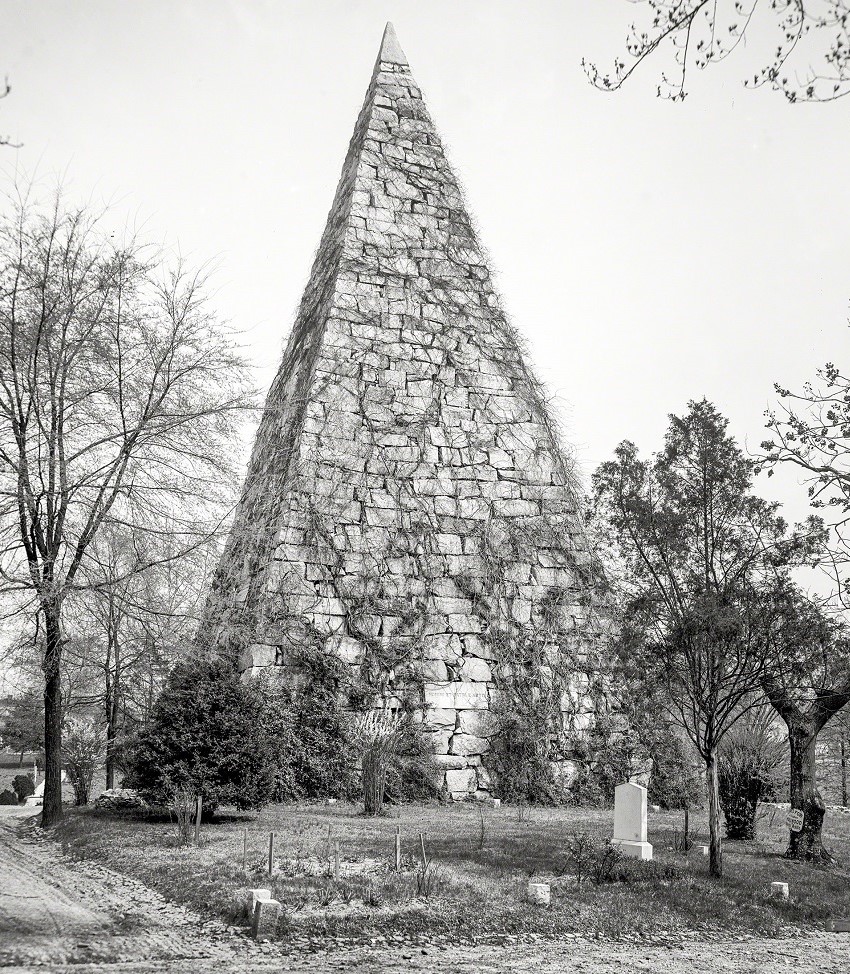 ​
And then we have
James Buchanan's Pyramid
. The same
Buchanan
who was the 15th president of the United States between 1857 and 1861. Same 1861 when the Civil War started.
On the other side of the ocean, some 50 years prior, they also enjoyed artificial pyramid shaped objects.
This one here
also had an architect.