The National Wallace Monument is a tower standing on the shoulder of the Abbey Craig, a hilltop overlooking Stirling in Scotland. It commemorates
Sir William Wallace
, a 13th-century Scottish hero.
William Wallace
1272-1305
William Wallace +
More
​
We all should remember Sir William Wallace from the 1995 movie Braveheart. What's interesting about Mr. Wallace, he looks very much like Mr. Pizarro. Never mind 200 year difference and the same helmet, for the technology was stagnant they say. Very Mel Gibson-like, right?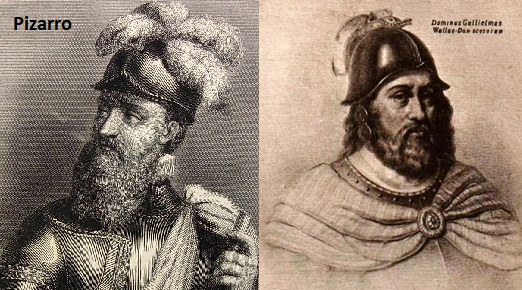 The
National Wallace Monument
​
The tower was constructed following a fundraising campaign, which accompanied a resurgence of Scottish national identity in the 19th century. In addition to public subscription, it was partially funded by contributions from a number of foreign donors, including Italian national leader Giuseppe Garibaldi. The foundation stone was laid in 1861 by the
Duke of Atholl
in his role as
Grand Master Mason
of Scotland with a short speech given by Sir
Archibald Alison
.
It was completed in 1869 to the designs of architect John Thomas Rochead at a cost of £18,000, the monument is a 67-metre (220 ft) sandstone tower, built in the Victorian Gothic style.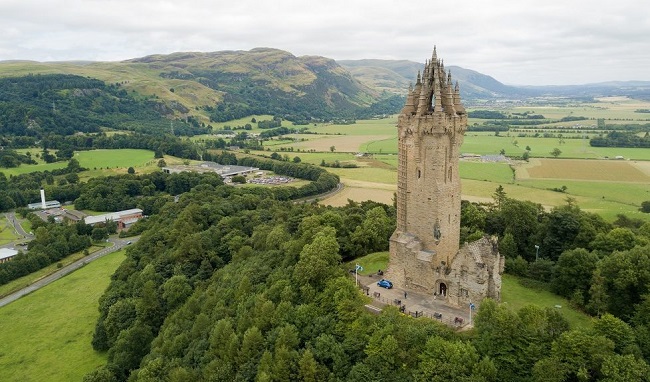 The Construction?
​
Ceremony of Laying the Foundation-Stone of the Wallace Monument on the Abbey Craig, Stirling. Illustration for the Illustrated Times, 13 July 1861.
In 1865 with the continuing embarrassment of an unfinished structure, it was proposed that the project should stop and the materials be sold at auction. A further fund raising campaign secured the completion. This rare photograph is from the estate of the late Henry Robb, solicitor, ornithologist and Friend of the Smith. ​

Reminiscent of the Washington Monument.
​
The National Wallace Monument in Stirling nearing the end of its construction in 1868/69.
---
KD:
Just figured it was a cool looking structure to share. 550 years after the death of William Wallace, they decided to dedicate this 220 foot "monument" to the hero. Looks like your average monument...