If you visit a corresponding Wikipedia page for
Public Library of Cincinnati and Hamilton County
, you will never know what it used to look like. In this case we are not talking about the outside of the building, but rather about its interior. The outside is just a normal looking older building. The most interesting part about the actual building itself would be it's original purpose. Apparently it was supposed to be an Opera House, but ended up being a library.
Built in 1874 on the site reserved for an opera house, the Old Cincinnati Library was a thing of wonder. With five levels of cast iron shelving, a fabulous foyer, checker board marble floors and an atrium lit by a skylight ceiling, the place was breathtaking. Unfortunately that magnificent maze of books is now lost forever.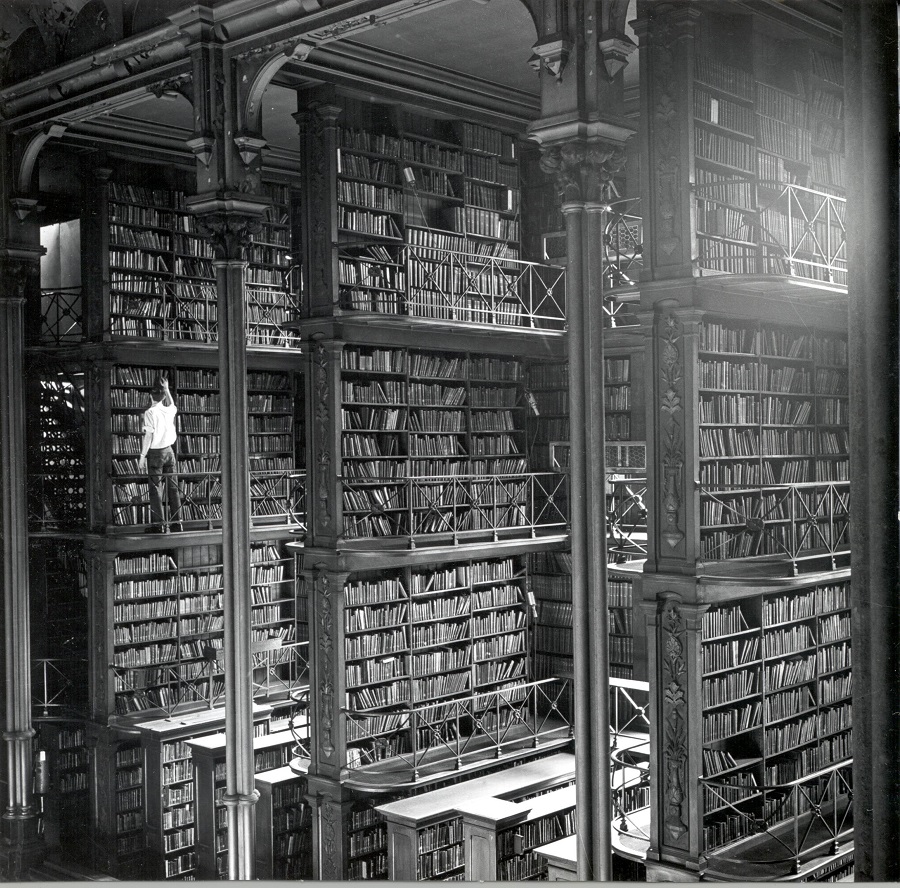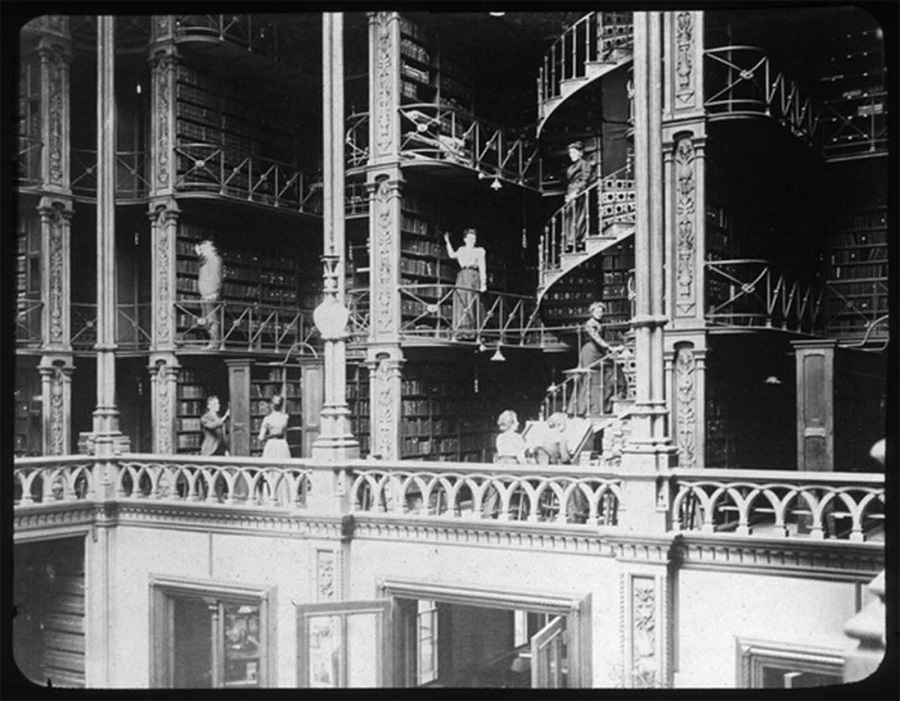 ​
For those interested, here is a couple of links with multiple additional photographs:
And a transformation link. How did we go from beautiful to average?