The crane in the middle is from
1563
painting of Pieter Bruegel the Elder -
The Tower of Babylon
. The one on the right was cut out from the
1551
painting by Pieter Pourbus called
Portrait of Jan van Eyewerve
.
The crane on the left I found very little info on. This is the only info I was able to get:
This photo of the crane at the Zoutwerf dates from 1886 and was posted on Flickr by Roger Kokken!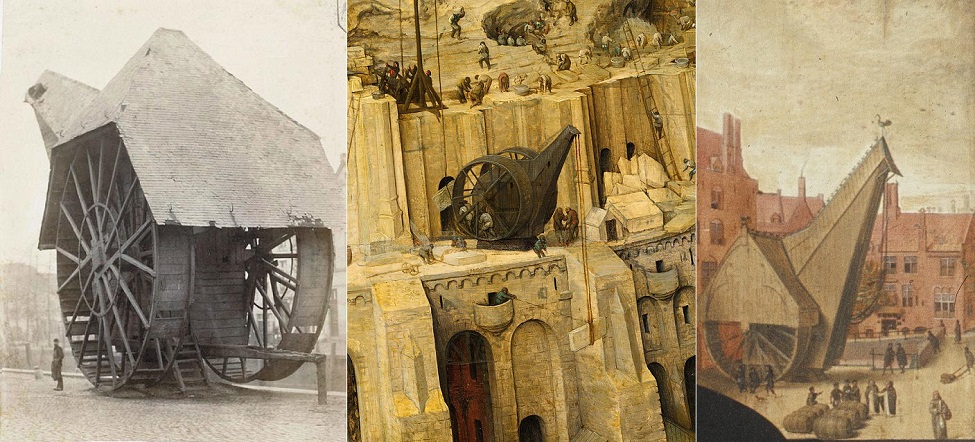 One more image of this 1886 crane which popped up in the image search. with no real info, unfortunately.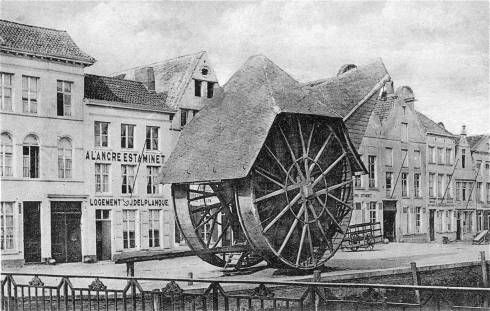 ---
KD:
This technology, allegedly, pertains to 1550s. To have this wooden crane alive and kicking in 1886 is, at the very least, bizarre. Are we talking about some technological stagnation, where this crane is (for example) 10 years old, or did it really survive for that long? There is another example of an immortal crane out there:
While the title of this article is obviously sarcastic, the stuff with time shenanigans is weird. Knowing what happened when has become a luxury we no longer appear to have.