That's pretty monumental - 285 feet tall. Some interesting
construction info is here
. Apparently they started building it in 1888. The obelisk was completed by 1892, and the entire thing by 1901.
This thing just does not look like we would do something like that. IMO.
It was designed by German architect Bruno Schmitz. The monument's original purpose was to honor Hoosiers who were veterans of the American Civil War; however, it is also a tribute to Indiana's soldiers who served during the American Revolutionary War, territorial conflicts that partially led to the War of 1812, the Mexican-American War, and the Spanish-American War. The monument is the first in the United States to be dedicated to the common soldier.
And this Bruno Schmitz -
appears so appointed...
to do some restoration and redesign may be...
Clickable: 2800 x 2173 px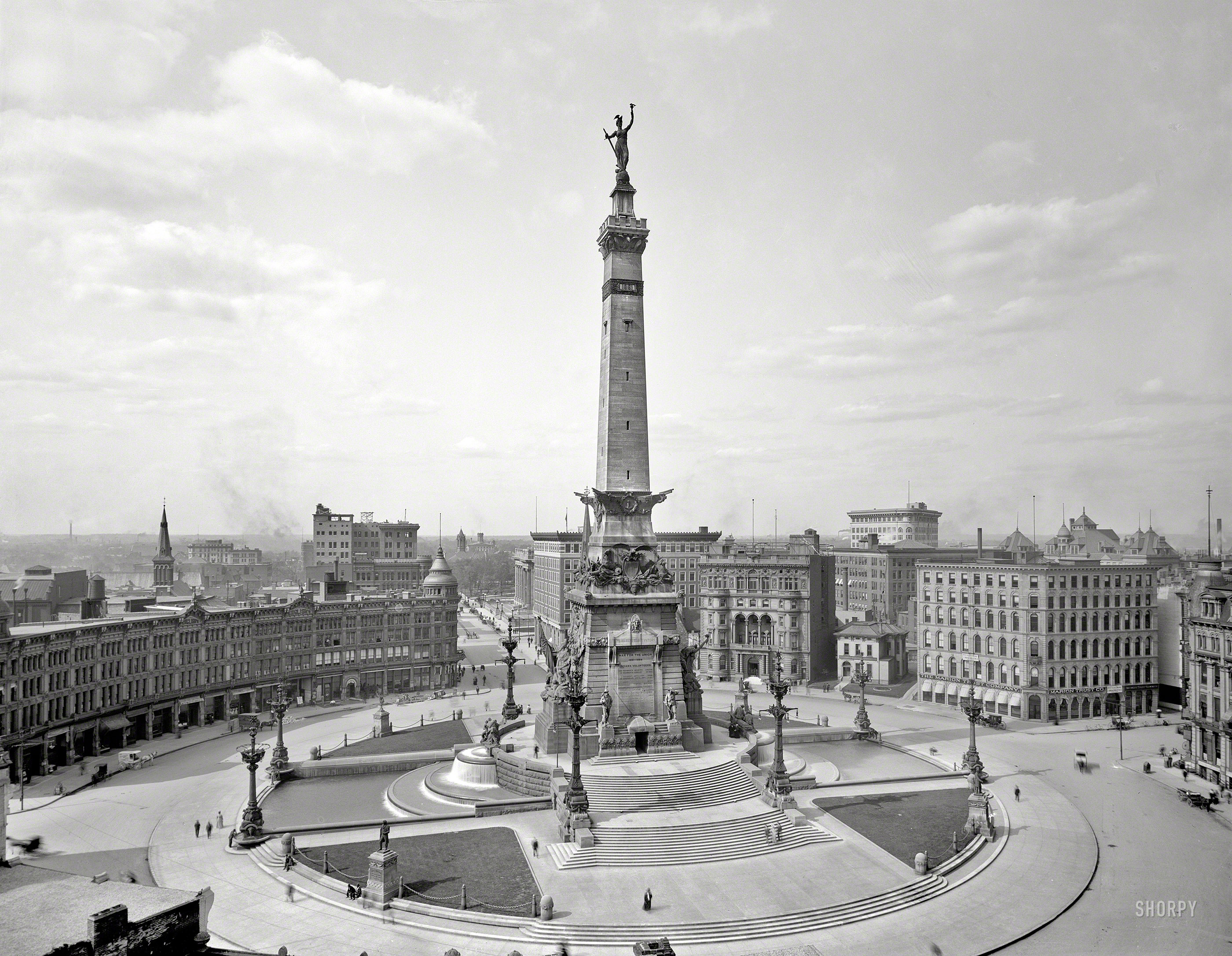 ---
KD:
Appears the US flag was not a big thing back then. I personally doubt it's 1907, but that's what the description said.