The original arch, made of plaster and wood, was erected in 1889 to commemorate the centennial of the inauguration of President Washington. Due to its immense popularity
(KD: what else is new?)
, the permanent marble arch, designed by New York architect Stanford White, was built in 1892.
"Let us raise a standard to which the wise and the honest

can repair

. The

event

is in the hand of God" - Washington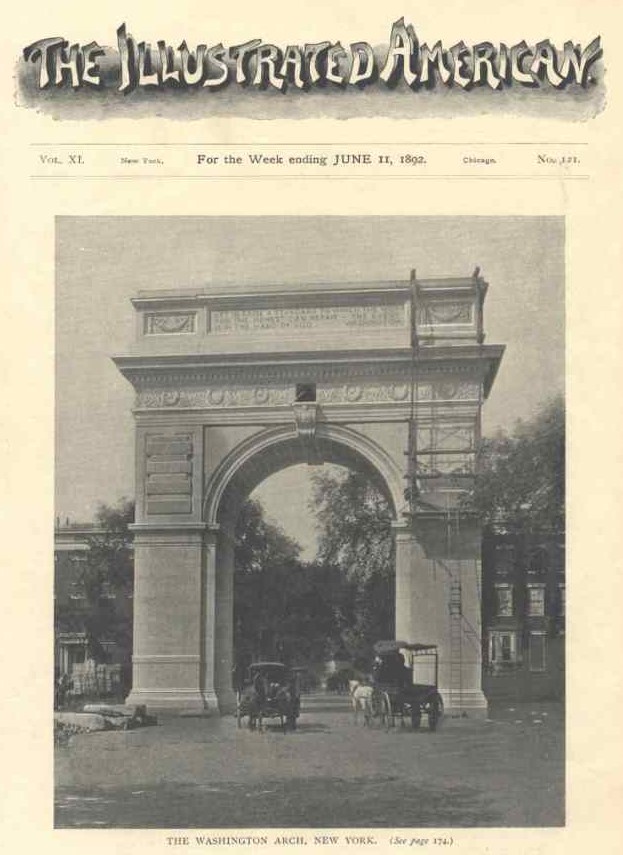 ---
KD:
What were they repairing, and what event was W talking about?