Back in 1902-03, Walter C. Baker built three streamlined electric racing cars. Called Torpedos, these all-but-forgotten electrics
should
be remembered for four good reasons:
Number one and most important, they allowed Walter Baker to become the first man in history to break the 100-mph barrier in a motorcar. That was in 1902.
Second, the Torpedos' bodies were remarkably streamlined, decades ahead of anything similar.
Third, because Walter Baker regularly crashed his cars, none of his speed marks went into any record books. Even in his own day, he became known as Bad Luck Baker.
And finally, what probably saved his life in all those crashes were plain, simple shoulder harnesses, an idea again much too modern for the times.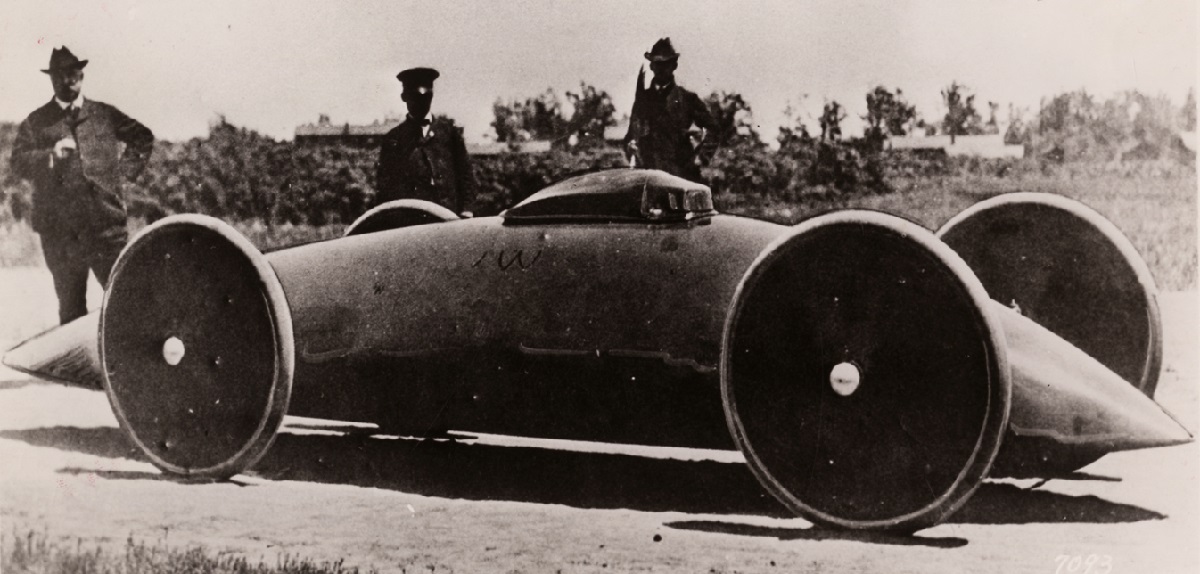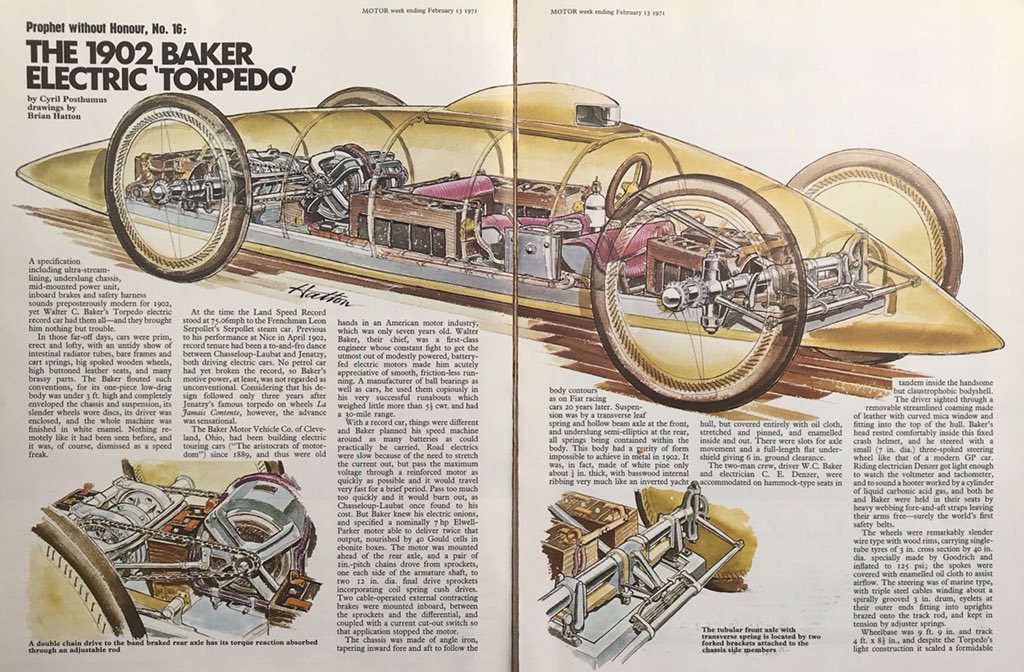 ---
The Torpedo Kid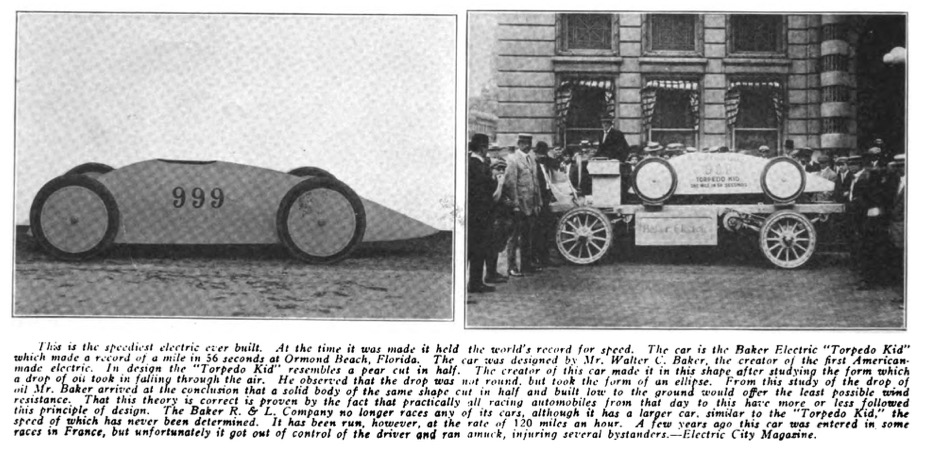 One is not like the others?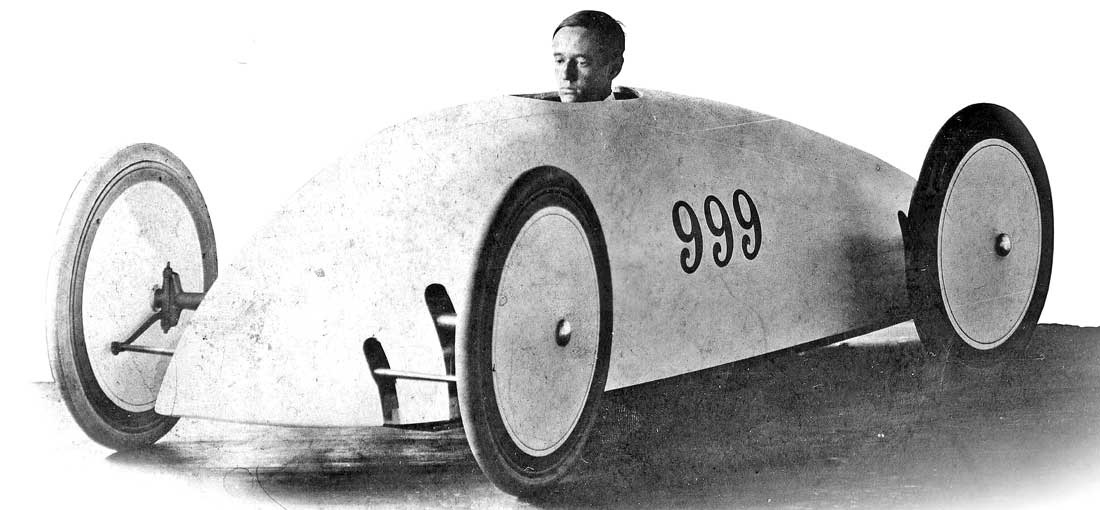 ---
KD:
Interesting stuff, isn't it? Founder Walter C. Baker's
Torpedo
land speed record racer was the first car to have seat belts. The guy does not even have his own Wikipedia page.
Where did they get this tech and design solutions from in 1902?
Just adding to the bunch...
this here is
a
1901 Riker's Electric Torpedo.
Nice insides.