I am not sure whether this dude is really a dude. In my opinion he could be something which does not quite qualify him to be a human. To get a grasp on what I'm talking about, you will need to scan through quite a few of the paintings depicting this entity.
Before you dismiss him being something else, and say that he is just an old dude in some of the paintings, please do take a closer look +1.

Make sure you use paintings by various 15th/16th century artists.
Another thing to consider - I am not sure that paintings match the Narrative and display who we are told they do.
1380-1444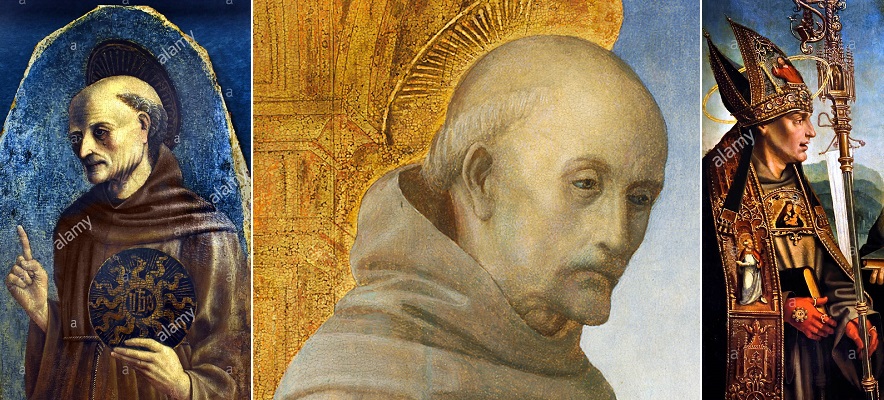 Saint Bernardine of Siena
​
Bernardino of Siena
was an Italian priest and Franciscan missionary. He was a systematizer of Scholastic economics. His popular preaching made him famous during his own lifetime because it was frequently directed against sorcery, gambling, infanticide, witchcraft, sodomy (homosexual coitus), Jews, and usury. Bernardino was later canonised by the Catholic Church as a saint - where he is also referred to as "the Apostle of Italy" - for his efforts to revive the country's Catholic faith during the 15th century.
He was the greatest preacher of his time, journeying across Italy, calming strife-torn cities,

attacking the paganism

he found rampant, attracting crowds of 30,000 to preach about "vice and virtue, punishment and glory."
Essentially, here is what this article is for. In the below painting done by
Jorge Afonso,
we can see our Saint Bernardine holding a staff. I think this staff is way more than just a decorated stick. We can see those intricate spires. The ones we can often find on top of the older cathedrals and co.
Would be interesting to see what our blog members think about this staff.​

Unfortunately I failed to find a better version of this image. If you run into one, please post a link

​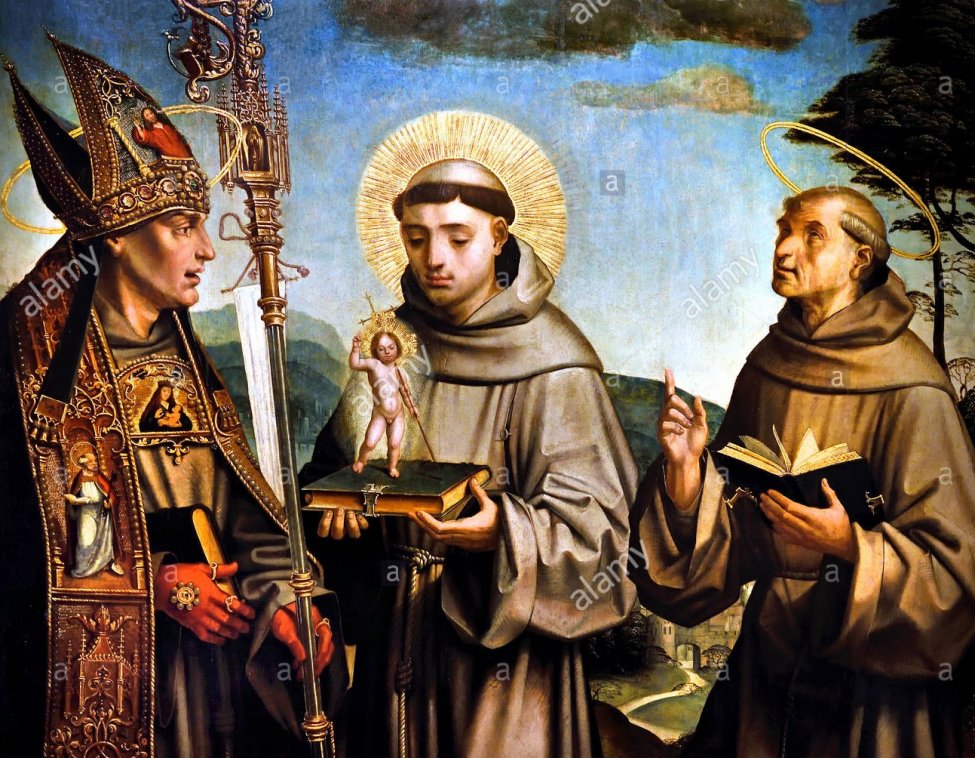 ​
This here is the same staff he is holding. As you can see, gloves have to be worn at all times. At least it appears that way. Unfortunately, this painting does not allow for a good visual inspection of the staff.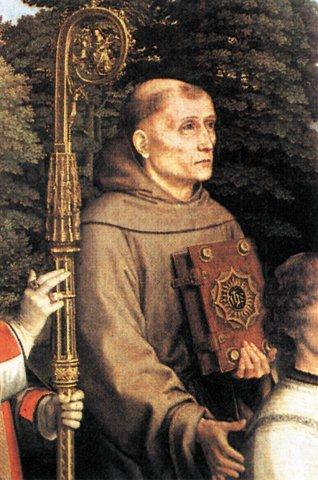 Gloves
​
It looks like they have to wear gloves to handle those stuffs. Every time when you think they do not have gloves on - look again. Also try to locate finger nails if you can.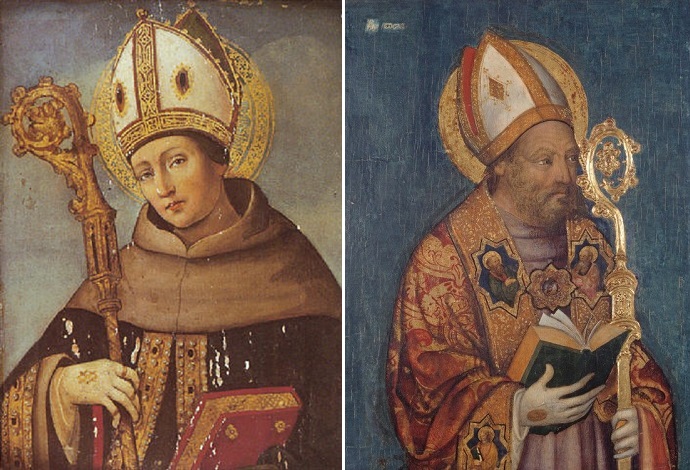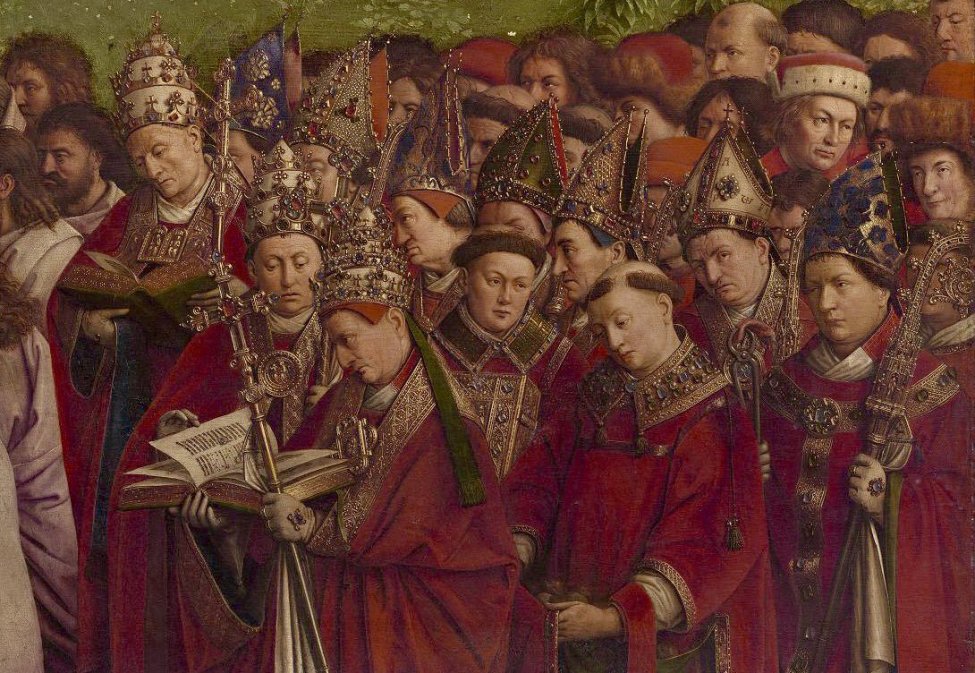 What's on the Ground?
​
These here are Saints
Bonaventure
and
Louis of Toulouse
. They also like to hang out accompanied by their staffs. Of additional interest:
What's that

circular red thing

on the ground, and what could its "grounded" position symbolize?​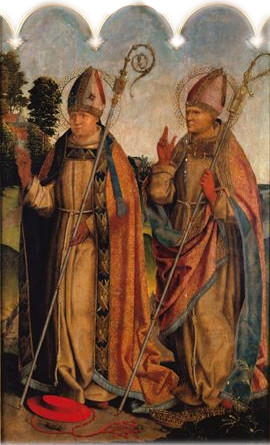 ---
KD:
I think the Saints with their staffs are way more than just dudes with sticks praising Lord God. If you have anything to add, please do.
Oh, and them staffs - I think none of us would want to get hit with one of those. ​

Tech?​

Today we call these staffs with a fancy word "Crosier", but are today's crosiers the same staffs they had back then?
Fake Crosiers of Today
​
And it looks like bishops do not care to wear gloves these days. Wondering if they know they are carrying around a stick of tradition, and not the real staff of power.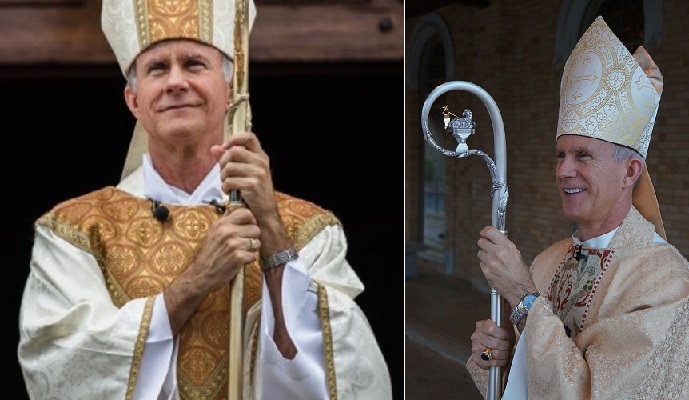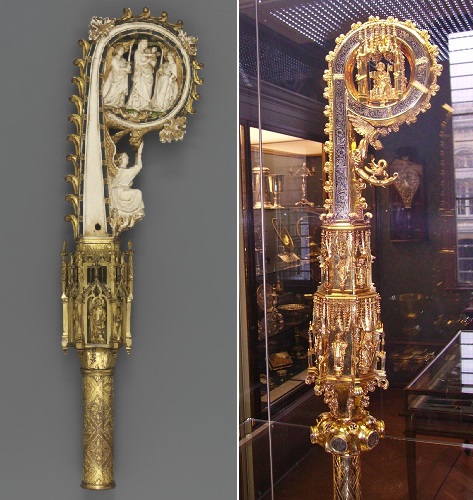 ​
Bishops of today really need to start paying attention, and at least pretend they are insulating their sticks.