In 1960
(other sources mention 2006),
there was a basement uncovered during a planned demolition of some building. Within, hundreds of large crates, filled with thousands of specimens, artifacts and diaries were found. It was dubbed the Merrylin Cryptid Collection, its mere existence would challenge the established scientific community if proven authentic.
What Merrylin
(Merlin, right?)
left was the most incredible collection ever known, actual specimens of taxidermied dragons, the infant forms of werewolves, artifacts from ancient Vampire nations and the trappings of nefarious scientists whose existence was presumed to be mere fiction. Where had these specimens originated from, considering there are no other examples of these species to be found on the Earth? It is this that I find so thrilling and yet so terrifying.
Lord and Professor Thomas Theodore Merrylin
1782-1942
His mother died during childbirth and he was raised by his Father Edward. His father was a General in the Army, but once retired became enamored with esoteric natural history, investing in profitable companies to fund his travels across the world, seeking out illusive artifacts and hidden species which resided in forgotten continents or darkened places, away from prying human eyes.
A bizarre quality of Merrylin was his apparent permanent youthfulness. Even in his 80′s, he still resembled a 40 year old, albeit of odd complexion, and his few bizarre forays into the eyes of the media only furthered his infamy. He was accused of practicing dark arts to prolong his life. Yet, eminent scholars secretly allied themselves with him, encouraging him to share his collection with the world. In 1899, he took a small portion of his specimens on tour across America. Conservative attitudes of the time condemned these creatures, calling them blasphemous. His reaction was severe and the tour was canceled before it reached California.
Snopes was predictable:
Real skeletons of mythical creatures are on display at the Merrylin Cryptid Museum.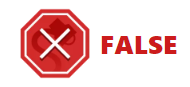 Snope's verdict is not surprising considering
the following unverified information
,
"The Merrylin Cryptid collection is actually a fictional invention of Alex CF, a London-based illustrator, writer, and sculptor with a fantastically warped imagination and a talent for the obscure. And now you can add 'marketing specialist' to the list, as this 'true facts' approach worked wonderfully promoting his Merrylin Cryptid Museum."
Video from the curator and custodian of the Merrylin Cryptid collection
.
​
My name is Alex CF, and I am the curator and custodian of the Merrylin Cryptid collection. The study and documentation of the evolution and biology of unclassified species and research pertaining to prehistoric human and non human civilization. In 2006, a trust was set up to analyze and collate a huge number of wooden crates found sealed in the basement of a London townhouse that was due to be demolished. Seemingly untouched since the 1940′s, the crates contained over 5000 specimens of flora and fauna, collected, dissected, and preserved by many forgotten scientists, professors and explorers of obscure cultures and species. The collection also housed many artifacts of curious origin, fragments of civilizations that once ruled the earth, of ideas and belief systems better left in the past.
Sources:
---
KD:
I have no clue on this one, as far as authenticity goes. The stuff is definitely too crazy to be true, but have we not seen crazy things yet? It would obviously be naive to expect any official out there to come out and say that the collection is authentic and represents creatures which were hidden from general knowledge. Therefore, all the claims of the collection being an elaborate hoax are very much expected.

Creating thousands of such items would probably require a small factory. How many years would it take? Could they be created in secrecy? Probably could, but were they?

And if it's not a hoax, where could all these creatures come from? Could this Thomas Theodore Merrylin guy have a "key" to a special "door"?
Note:
I publish this story because it reminded me of those discredited Cabrera's
Ica Stones
, which I firmly believe are authentic.