The
Dempster Highway
, also referred to as
Yukon Highway 5
and
Northwest Territories Highway 8
, is a highway in Canada that connects the Klondike Highway in Yukon to Inuvik, Northwest Territories on the Mackenzie River delta. The highway crosses the Peel River and the Mackenzie Rivers using a combination of seasonal
ferry
service and ice bridges. Year-round road access from Inuvik to Tuktoyaktuk opened in November 2017 with the completion of the Inuvik-Tuktoyaktuk Highway, creating the first all-weather road route, connecting to the Canadian road network with the Arctic Ocean, in Canada.
Google Maps: Dempster Highway
​
On
Google Maps
nothing appears to be out of the ordinary. The road appears to be what you'd expect. It starts where it is supposed to and ends where it should. In other words it goes from Inuvik to Tuktoyaktuk, or vice versa. It does not matter how much you zoom in, the road is there.
ArcGIS Maps: Dempster Highway
​
But when looked at via ArcGIS maps, we end up with a phantom road. It only exists when zoomed out. Yet, when we zoom in we end up with the below setup.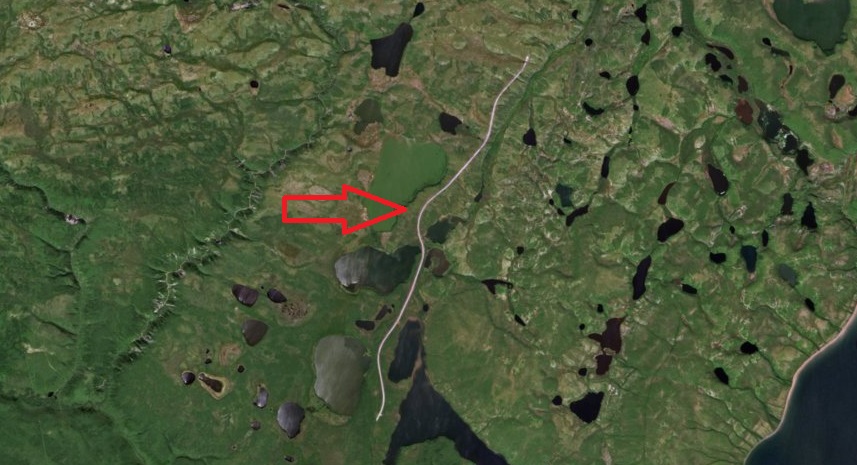 ​
I thought it was just a glitch, but when zoomed in close enough, we can see that this road actually has ends. The south end looks a bit strange, but the north end appears to be legit.
North End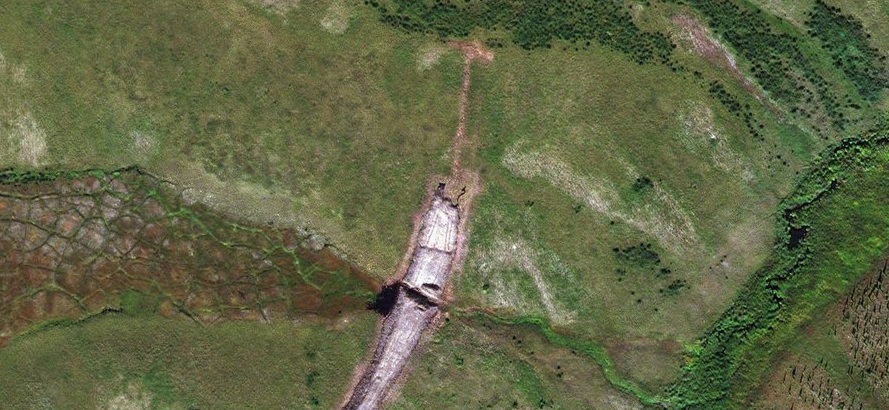 South End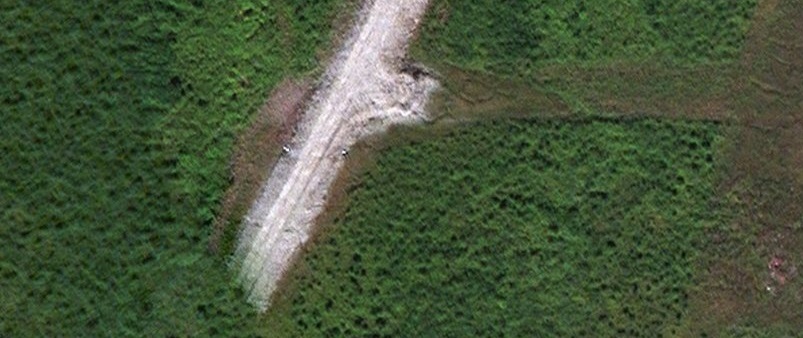 What's this?
General Area
​
The general area where our Dempster Highway, allegedly going from Inuvik to Tuktoyaktuk, perfectly fits the below SH thread. In general, whatever produced the Hudson Bay, tore surrounding lands to pieces. If the area was populated before the emergence of the H-Bay, we can only imagine hat happened to all those people.
---
Some of this inconsistency could probably be explained by the
Construction History
of our Dempster Highway. I don't know... may be the areal photograph was taken before the road was completed, but... who starts building a road in the middle.
Feel free to share your opinions on this road.