Fra Mauro's mappamundi
, drawn around 1450 in the monastery of San Michele on Murano in the lagoon of Venice, is among the most relevant compendia of knowledge of the Earth and the Cosmos of the fifteenth century. By examining literary, visual, textual and archival evidences, some long considered lost, this book places the map within the larger context of Venetian culture in the fifteenth century. It provides a detailed analysis of both its main sources (auctores veteres such as Pliny, Solinus, Ptolemy, and novi, like Albert the Great, Thomas Aquinas, Marco Polo and Niccolo de' Conti) as well as of the composite networks of contemporary knowledge (scholasticism, humanism, monastic culture, as well as more technical skills such as marine cartography and mercantile practices), investigating the way they combine in the epistemological unity of the imago mundi.
​
More a work on intellectual history than cartography, the book constructs a complex set of frameworks within which to situate Fra Mauro's monumental effort. These range from the cultural history of the reception of the world map from the fifteenth to the nineteenth centuries to the analysis of the material conditions under which map-makers such as Fra Mauro worked; from the history of ideas, especially of natural philosophy to the links between world representations and travel literature. It also addresses the Venetian reception of Ptolemy's Geography, the interactions between Venetian art, theology and cosmography and the complexities of the Venetian vernacular.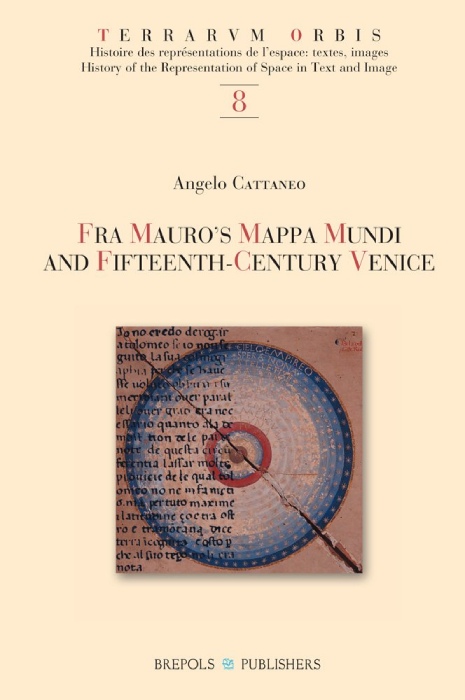 ​
The books develops a multi-tiered approach, in which different elements of the rich cultural context in which this world map was created, interact with each other, each casting a new light on the encyclopaedic work being analyzed.
---