Celebrate the turn of the century, triumph, tragedy, and the rise of American industry at one of the all-time spectacular World's Fairs in the city of Buffalo.
Electricity, art, architecture, science, and industry ruled the day in 1901 as the United States, and the world marveled at the rise of the newest superpower in "The Rainbow City," as it was called because of the multicolored buildings and festive lighting displays. Though the assassination of President William McKinley, in the Temple of Music, cast a dark cloud over the event and remains the Fair's most notable occurrence, its beautiful buildings, lighting effects, and elegant lagoons remain a vivid memory thanks to the miracle of photography.
The Pan-American Exposition covered 350 acres in the City of Buffalo and played host to roughly 8 million people between May 1st and November 2nd, 1901. Built to celebrate American military superiority and technological accomplishments, visitors marveled at elaborate temporary structures such as the illuminated Tower of Light, The Triumphal Bridge, Pergola, Court of Fountains, Ethnology Building, Midway, and countless sculptures from the best artists of the day.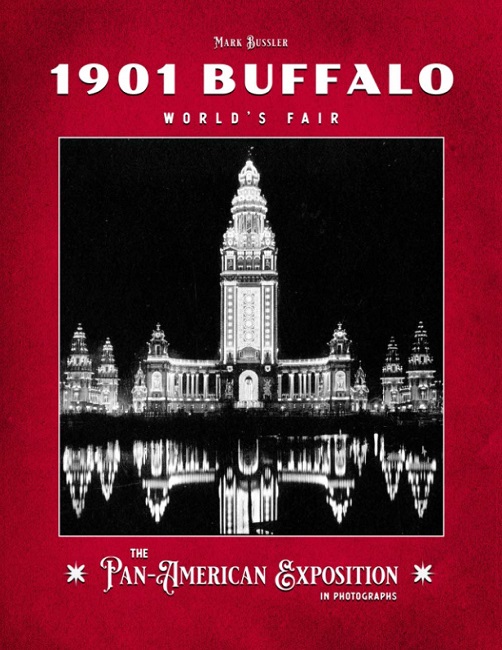 This informative guide to Fair includes hundreds of photographs, many rare. A detailed map guides readers through the fairgrounds as a visitor might have a century ago to marvel at the picturesque scenery, lavish waterways, and festive Midway built to arouse the senses intrigue the mind.
---