Take a colorful trip back to the 1915 San Francisco World's Fair with more than 130 gorgeous prints, postcards, illustrations, and detailed maps from the Panama-Pacific International Exposition.
Just a few years after the 1906 earthquake nearly destroyed San Francisco, the city rebuilt and hosted more than 18 million people from around the world to celebrate the completion of the greatest engineering project in the history of the modern world; The Panama Canal. This vivid book features:
More than 130 restored images from the Panama-Pacific Exposition
Softcover and hardcover options
Full Size 8 ½" x 11" pages
Contemporary writing based on period guidebooks
Rare postcards and contemporary colorful promotional guides
Detailed maps of the Exposition
Introduction from writer, Mark Bussler
Bold retro-styled cover design
This original book from writer and world's fair historian Mark Bussler guides readers through the 1915 Panama-Pacific Exposition with rare, colorful imagery and full-page illustrations of the Fair's grand palaces, courts, and statuary.
With the assistance of contemporary maps from guidebooks, readers can get a sense of what it was like to be there by meandering through the Court of the Four Seasons, Avenue of Palms, and Espanade while admiring the Tower of Jewels and Calder's Fountain of Energy. The 1915 World's Fair was unlike anything that people from the time had ever seen before, with breathtaking architecture, electric lighting, and landscapes designed by the world's most renowned artists and architects.
Includes:
- History of the Panama-Pacific Exposition
- San Francisco and California in 1915
- The Tower of Jewels
- Column of Progress
- South Gardens
- Court of the Universe
- Avenue of Palms
- Festival Hall
- Palace of Fine Arts
- Palace of Horticulture
- View of the Golden Gate (before the bridge!)
- Arch of the Rising Sun
- Arch of the Setting Sun
- Numerous State Buildings
- Numerous Foreign Country Buildings
- Court of the Four Seasons
- Palaces of Manufactures, Liberal Arts, Mines, and more…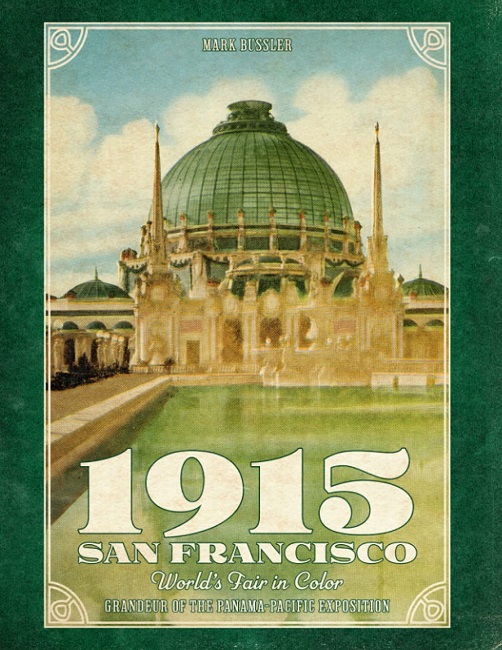 ---